A Review Roundup of Zayn Malik's First Solo Single 'Pillowtalk'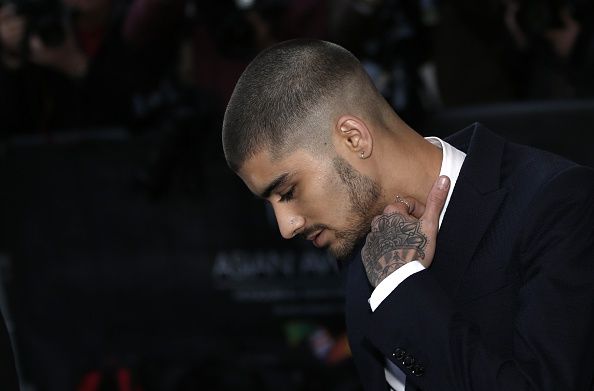 And so it begins. The once unstoppable five-piece force of One Direction has entered the post-band phase, the defining feature of which is a constant trickle of material emanating from respective solo sojourns, aimed at proving that although they remain #BFFs, they all have their own creative identity.
Zayn Malik on Friday became the first to demonstrate why he believes he has more to offer than the sum of One Direction's Simon Cowell–stitched parts as he released his single "Pillowtalk," a stark departure from the crowd-tested pop that became the band's hallmark.
Malik hopes that the R&B-soaked record, and its accompanying video, consisting of the obligatory supermodel-draped-around-topless-rebel imagery, will prove his acrimonious split from the band in March 2015 was worth it, proving that his talents were wasted when limited to singing about how much fun having fun was.
The singer has demonstrated in recent interviews an assured confidence in his own vision and identity, something none of his former counterparts are yet to outline—though he has had a 10-month head start.
But has "Pillowtalk," the inaugural product of that focus, translated to a respectable contribution to an immensely competitive genre.
The Daily Telegraph's three-star review suggests he has some way to go. Noting that compared to the "bold and brutal ways the likes of The Weeknd, Ocean and FKA Twigs have all dealt with sex in their music," Malik can't fully break free from his boyband tutored constraints.
On the other hand, Elle magazine is delighted by his grown-up turn, likening "Pillowtalk" to Justin Bieber's recent successful re-emergence as an artist who adults can now legitimately like without having to frame it as a guilty-pleasure.
In contrast to Rihanna's stunted unveiling of her new single "Work" on Wednesday, Forbes complimented Malik for delivering a more complete presentation, making full use of the rarely seen song and video combo. "The dripping, trippy visuals match the rock and roll energy of the song perfectly, with the viewer spending as much time with guitars being smashed as they do with Zayn crying black tears," the magazine wrote.
Billboard believes "Pillowtalk" is definitive proof that "Malik has left bubblegum pop behind. From here on, its slick R&B."