A Reviews Roundup of 'Zoolander 2'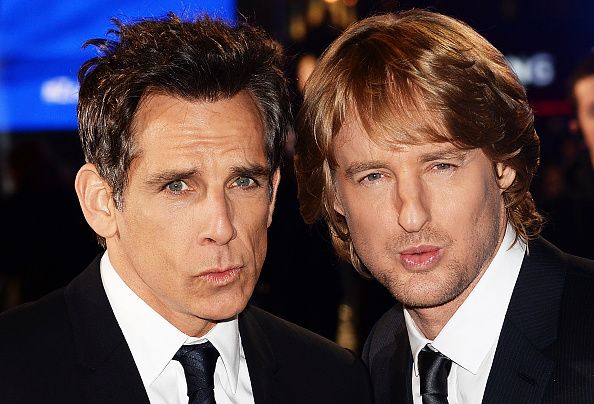 It was always going to be a mighty task for Ben Stiller to recapture the magic of his cult classic comedy Zoolander. Like most film sequels, he was faced with treading the fragile balance between cementing and extending the film's legacy or appearing to exploit the popularity of the original to bring easy box-office takings.
The reviews for Zoolander 2 appear to suggest the actor has fallen on the wrong side of the divide, though die-hard fans of the "really really really ridiculously good looking" Derek Zoolander may not care.
"Ben Stiller and Owen Wilson are so lukewarm right now." The Guardian
Ridiculously good-looking fashion model Derek Zoolander now joins newsroom king Ron Burgundy in making his slightly disappointing but still reasonably funny comeback.
"Painfully out of style." Variety
The results may delight those who believe recycled gags and endless cameos to be the very essence of great screen comedy, but everyone else will likely recognize Stiller's wannabe Magnum opus as a disappointment-slash-misfire, the orange mocha crappuccino of movie sequels.
"More likely to be a fashion-week flash than a season-long sensation." The Hollywood Reporter
The imbecilic charms of a character that began as TV sketch material are too often misplaced in this wildly over-plotted, under-energized action comedy, plumped to a bursting point with celebrity cameos. The goodwill of original fans and the fun of playing spot the star (especially in a Hansel orgy) should give the Paramount release an initial boost.
"This follow-up to the 2001 male-model hit never makes the cut." The Wrap
Sadly, Zoolander 2 front-loads its few clever moments in the first 10 or so minutes, and the rest of the movie is a forced march to not-funny.
"A throwaway but amusing sequel." NME
Like the first film, Zoolander 2 's jokes are hit-and-miss, although this time it relies less on well-written lines and more on famous people dropping in for a few seconds. These cameos are funny when the star is cast against type.
[Jokes] are laid on as thickly as Derek's hair gel, so manage to sustain laughter even as a considerable percentage misfire...if this is Derek's swan song then he leaves amid a flurry of feathers and bustle—surely all a male model could wish for.
Zoolander 2 will open in the U.S. and U.K. on February 12.