Review: Sony Linkbuds S Take On AirPods Pro and Mostly Win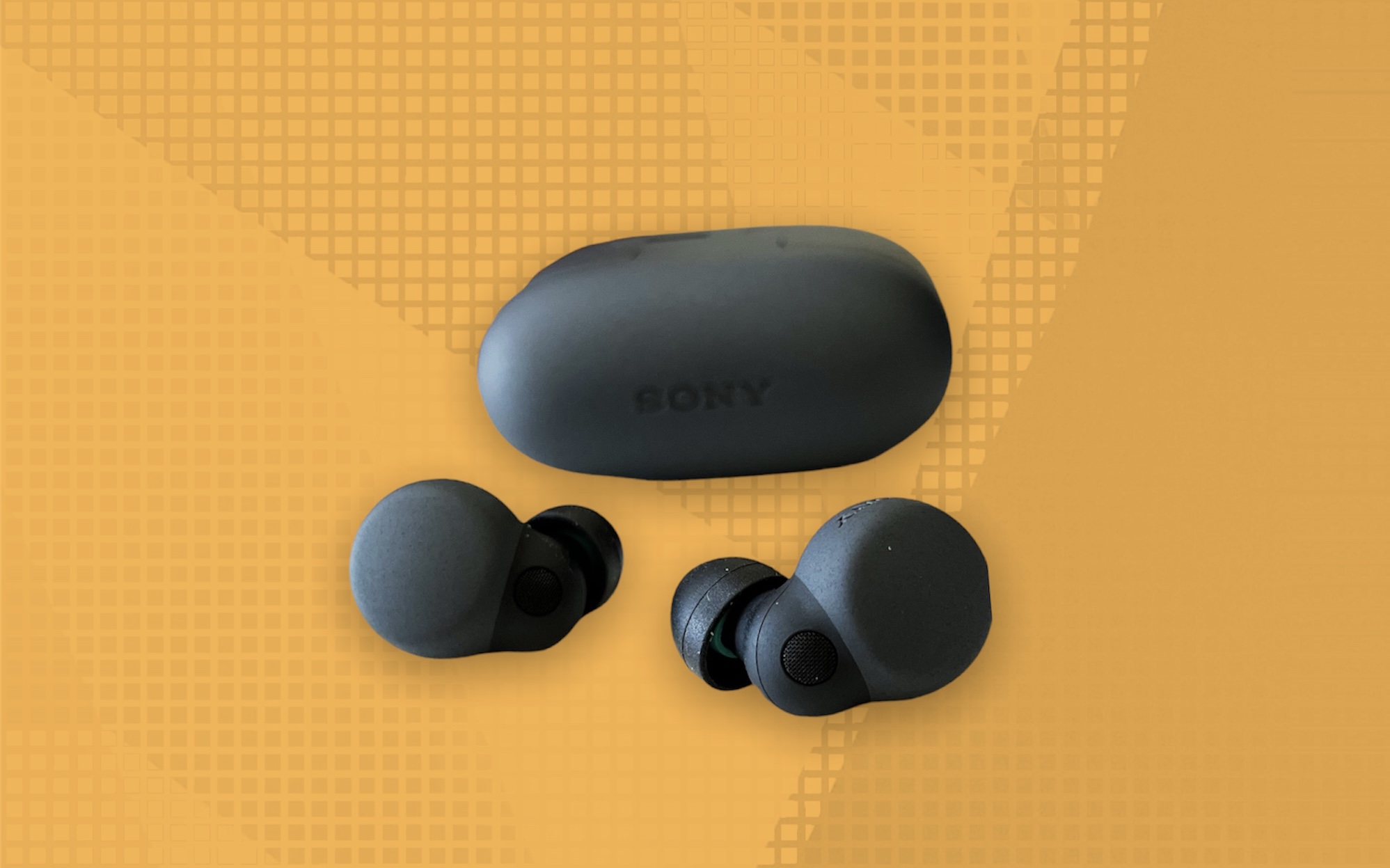 Sony's wireless earbuds strategy is coming into clearer focus with its new Linkbuds S. Earlier this year Sony released Linkbuds, which include a hole for analog transparency. Those earbuds work well for athletes, students and casual listeners.
The Linkbuds S forgo the hole and use microphones to obtain digital transparency when needed; otherwise, they're designed for situations when you probably don't want as much noise as the Linkbuds allow. These new wireless earbuds will be better suited for daily commuters, those working from home and longer-distance travelers.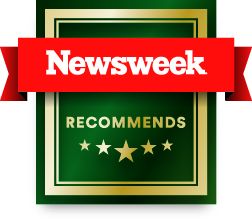 The Linkbuds and Linkbuds S are really connected in name, or philosophy, only. They don't share the same form factor or even the same feature set. They're less siblings than they are cousins. It's a little like how AirPods and AirPods Pro overlap slightly, but not enough to be confusing.
Sony isn't scrapping its old earbuds and will still sell the WF-1000XM4, for one. But with the release of the Linkbuds S, I think the brand better aligning itself with the types of audio experiences a lot of people are looking for—from Gen Z to millennials and beyond. Linkbuds S can remain in your ears, no matter if you're ordering coffee and talking to a person at a local store or focused on playing a boss level of a game by yourself.
TL;DR
Pros:
Impressive digital transparency
Comfortable fit
Great sound quality
Cons:
Touch controls are often hard to use
Less secure fit than standard Linkbuds
Buy at Sony.
Using the Linkbuds S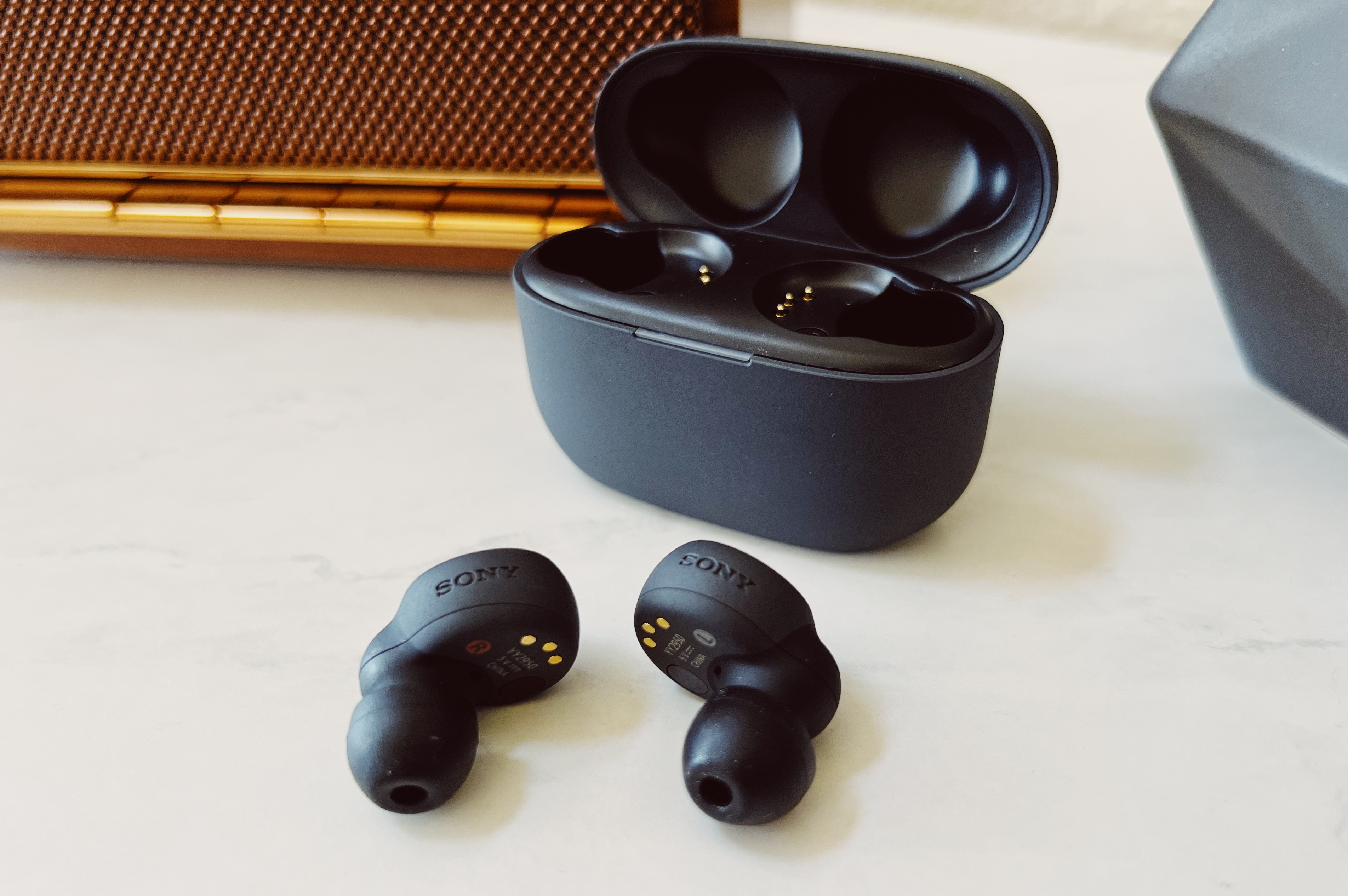 If Apple's line of AirPods have been the cool, easy-to-use wireless earbuds up until now, then Sony is getting much closer to matching Apple's vibe. The Linkbuds S live in a compact case that's easily pocketable. The earbuds themselves are smaller and more comfortable than a lot of Sony's past earbuds, too. The Linkbuds S match the Linkbuds in being frictionless as your everyday-use earbuds.
All those details are important for frequent use, but the most compelling reason to get the Linkbuds S is their ability to flow between isolation and transparency. The ANC is strong (for earbuds) and eliminates a lot of noise. But Linkbuds S also do a premier job at allowing the world in, using its microphones.
For times I interact with people or need detailed awareness, the Linkbuds S are invisible. There are almost no digital artifacts that typically come from using microphones to pump in sounds from your surroundings Even hearing myself talking isn't as strange as it is with other earbuds that attempt a similar thing. In this regard, I think the Linkbuds S boast better transparency than AirPods Pro. (The ANC performance has been very close between the two in my testing.)
I didn't even notice wind noise or other environmental elements while walking around. (I did experience wind noise while riding an e-bike at 15-plus miles per hour.) What all this means is that Sony's philosophy of using these earbuds to fluctuate between online and offline focus rings true. The earbuds can be kept in your ears, even around friends, because they allow for the offline to online spectrum. This is a feature targeted at a young generation who live in both worlds simultaneously.
The Linkbuds S excel at a lot of tasks, but they fall down for me on their touch controls. By default, the right earbud controls pause, play and skip, and summon voice assistants. The left earbud toggles ANC and transparency. I tried to use all those controls on both sides quite a bit and even after some time with them, I never felt like I could ever consistently register touches.
It hasn't mattered whether I'm sitting at my desk or out and about, the touch controls have been hard to tap in the right spot. While the regular Linkbuds introduced the Wide Area Tap feature, allowing you to tap the side of your face and for the earbuds to utilize that larger control zone, that feature is missing on the Linkbuds S. I'm disappointed because I think Wide Area Tap could have alleviated most of the touch problems. Hopefully, it's a feature that can be retroactively added in a future update, but for now, I'm not counting on it.
One new feature that the Linkbuds S do have is automatically playing music using a new Auto Play app. The app is now available for Android, and I was told it will come to iOS in the next month or so. The app allows the earbuds to automatically play music from Spotify or Endel in different situations, such as after a conference call or when you get up to walk. I didn't test this app, so I can't discount its usefulness, but I'm very skeptical about earbuds trying to be smart about autoplaying audio.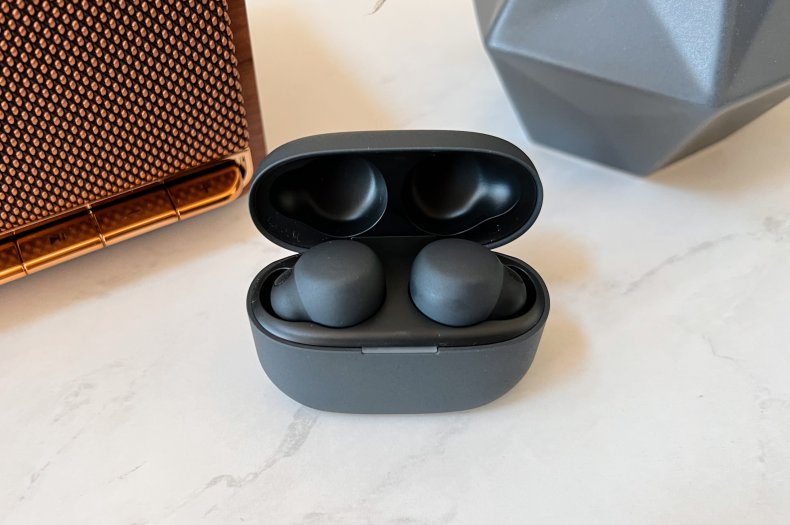 How Do Linkbuds S Sound?
As good as the Linkbuds S sound, Sony thinks some people want even more uncompromising audio quality, so the WF-1000XM4 are still available. I do think those headphones sound incredible, but I personally don't think they sound better enough, and I certainly don't find them comfortable enough to justify choosing them over the Linkbuds S. In other words, the Linkbuds S sound really great.
Linkbuds S brought a full-spectrum richness to all the songs I listened to with them. "River" by the Knocks (and featuring Parson James) is one example of a song with the far-reaching bass and also detailed and pointed vocals that demonstrate the earbuds' capabilities. Another example, "Summertime Magic" by Childish Gambino, reverberated with deep, cavernous bass while also providing sparking steel drum sounds.
In addition to music, I listened to podcasts, audiobooks and baseball radio broadcasts. All these types of audio content sounded as good as their formats allowed. Even streams of baseball games through the Major League Baseball (MLB) app were robust and not hollow.
There's actually not much to say in terms of sound performance. The Linkbuds S are impressive, sure, but all $200 earbuds should make your music come to life. The Linkbuds S should satisfy most, if not all, consumers with the sound quality they offer.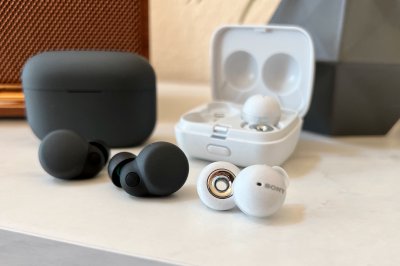 What's the Difference Between Linkbuds and Linkbuds S?
If the Linkbuds S have great digital transparency, you may be curious why you would even consider the regular Linkbuds. For one, the Linkbuds provide a more secure fit with their rubber wingtip. I didn't have any problem with the Linkbuds S remaining in place while I was stationary, but once I was moving around, doing things like playing with the dog in the backyard or out jogging, I had trouble with them always staying put. This fit will fluctuate among different people, but regardless, the regular Linkbuds are more secure for fitness-related activities.
If you're looking for fullness in your music or a well-rounded versatility, then you'll probably want to choose the Linkbuds S. Interestingly, in my testing, I found plenty of times I wanted to use either one of these earbuds, but almost no times when I couldn't decide. You can use either set of earbuds in the same types of places, but I never found myself confused or paralyzed by the decision.
If I go running, if I'm in a crowd of people or if I'm constantly switching tasks, I pick the Linkbuds. If I'm on a train or plane, concentrating on a movie or if I'm focusing on work, I pick the Linkbuds S.
Should You Buy the Linkbuds S?
As mentioned, the Linkbuds and Linkbuds S aren't stealing customers from each other. If you have a stronger preference for sound quality over transparency, then you want to pick the Linkbuds S. These are terrific wireless earbuds all the way around, including a battery life that allows them to be used for long portions of the day.
The performance of the touch controls is the one point of disappointment, however. In my use, it was really the only aspect that I wasn't happy with. Improvements to touch accuracy might be possible through future software updates, but even if that never happens I don't think that downside is a reason not to buy them.
The Linkbuds S are a solid alternative to Apple's AirPods Pro. They also perfectly complement the other earbuds in Sony's lineup and give a lot of people what they're looking for without spending a fortune.
Buy at Sony for $199.99.
Newsweek may earn a commission from links on this page, but we only recommend products we back. We participate in various affiliate marketing programs, which means we may get paid commissions on editorially chosen products purchased through our links to retailer sites.