Revolutionary New Antibiotic Alternative Could Save the World From Superbug 'Apocalypse'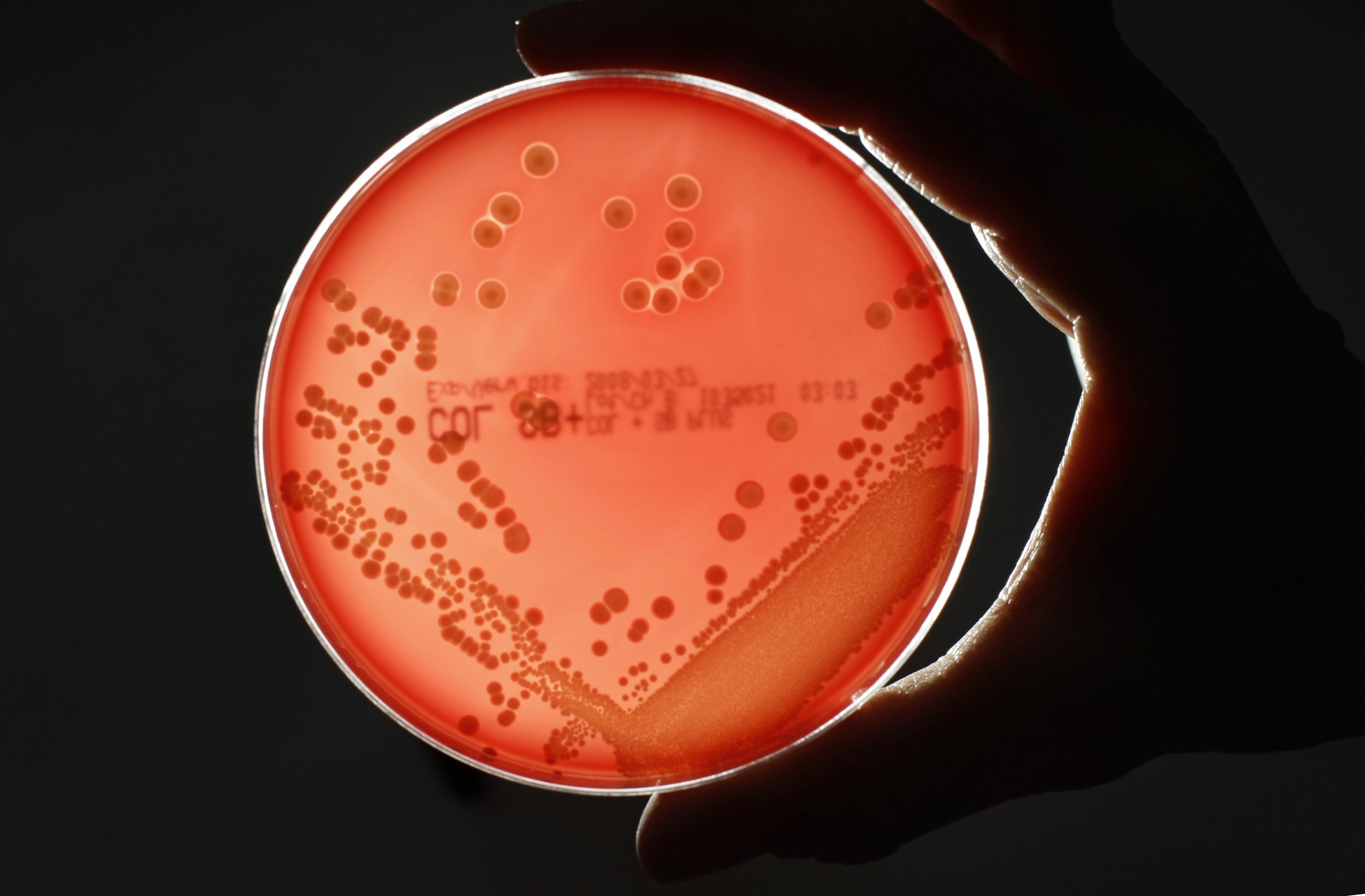 Scientists have developed a new alternative to antibiotics that could revolutionise the way we treat superbugs and avoid a scenario where common medical procedures become life-threatening due to bacteria becoming immune to conventional drugs.
Mark Offerhaus, the CEO of the Dutch Biotech company Micreos, which developed the drug, has said that the advance signals "a new era in the fight against antibiotic-resistant bacteria." "Millions of people stand to benefit," he said. "That's very exciting and gratifying."
The UK's chief medical officer, Dame Sally Davies, warned in January 2013 that the rise of antibiotic-resistant superbugs could lead to an "apocalyptic scenario" in which people would die of minor infections and basic operations would become deadly. She equated the threat of antibiotic resistance to terrorism and natural disasters, and called on parliament to place it on the government's official register of national emergencies.
UK prime minister David Cameron warned that it could take medicine "back to the dark ages."
The new drug could be used to treat MRSA infections, and the technology will be made freely available around the world for research purposes, the team behind the development said. WHO statistics show that 50,000 people in Europe and America die of multi-drug resistant bacteria each year.
The drug, an endolysin called Staphefekt, has been found to kill the bacteria Staphylococcus aureus in its normal and drug resistant-forms (MRSA). It has already been used in creams to treat 10,000 people with skin conditions such as eczema and dermatitis, with a satisfaction rate of 80%.
Now scientists say it can also be used in the medical world to treat a super-resistant strain of bacteria. When tested on a sample of patients in the laboratory, the drug was found to completely eradicate the bacteria from infections without leading to resistance and leaving other beneficial bacteria unaffected.
"The sooner this technology becomes the new standard—especially in topical applications—the better it is," Offerhaus told Newsweek. "This can also alleviate the resistance pressure on existing antibiotics, helping us preserve these for when we really need them. But let's not forget that each bacterial species also requires its own targeted solution, so we should not see this as a panacea for bacterial infections."
MRSA, an acronym for methicillin-resistant Staphylococcus aureus, is the most deadly strain of antibiotic-resistant bacteria, causing around 5,000 deaths in England each year. But it is just one strain in a growing pool, including resistant strains of gonorrhea, tuberculosis, E.coli and salmonella. These strains of bacteria have evolved to become completely impenetrable by modern medicine. Until now.
The studies, presented Wednesday at the London conference Antibiotic Alternatives for the New Millennium, showed how the new drug killed bacteria in a completely different way from antibiotics, enabling it to bypass the problem of antibiotic-resistant strains.
The drug is based on a naturally occurring enzyme produced by microorganisms in the body, known as bacteriophages, that specifically target and kill bacteria. Bacteriophages do this by cutting through the bacteria cell wall, killing it in the process.
Unlike antibiotics, which reach inside the cell to work, Staphefekt targets a specific region of the cell wall that is less susceptible to mutation, significantly reducing the likelihood of resistant strains developing. Dr Bjorn Herpers, a clinical microbiologist who tested the drug at the Public Health Laboratory in Kennemerland, told Newsweek: "We have tried to induce resistance in clinical strains. What we see happening is resistance developing in the antibiotics, but not the drug."
Furthermore, because the drug targets more than one part of the bacteria cell wall, in order for resistance to occur, "there would have to be many very unlikely changes occurring at the same time," Herpers said.
When asked whether the new endolysin technology could be used to treat other super-resistant strains of bacteria, Offerhaus told Newsweek, "Absolutely. We've started clinical trials and will be looking to collaborate with research groups around the world to explore the additional possibilities with this new technology. In fact, as a contribution in the fight against antibiotic resistant bacteria, Micreos has decided to make Staphefekt available for free for research purposes, in a kind of 'open source' setting."
Endolysin technology is already being used to develop a potential new drug for Clostridium difficile infection, antibiotic-induced diarrhea.
"The promise of endolysin technology has been around for years, but the technological platform has only just been realised," Herpers told Newsweek. "This is the first endolysin available to be used on humans, and it can be used over a long period of time. You cannot do this with antibiotics or corticosteroid creams."