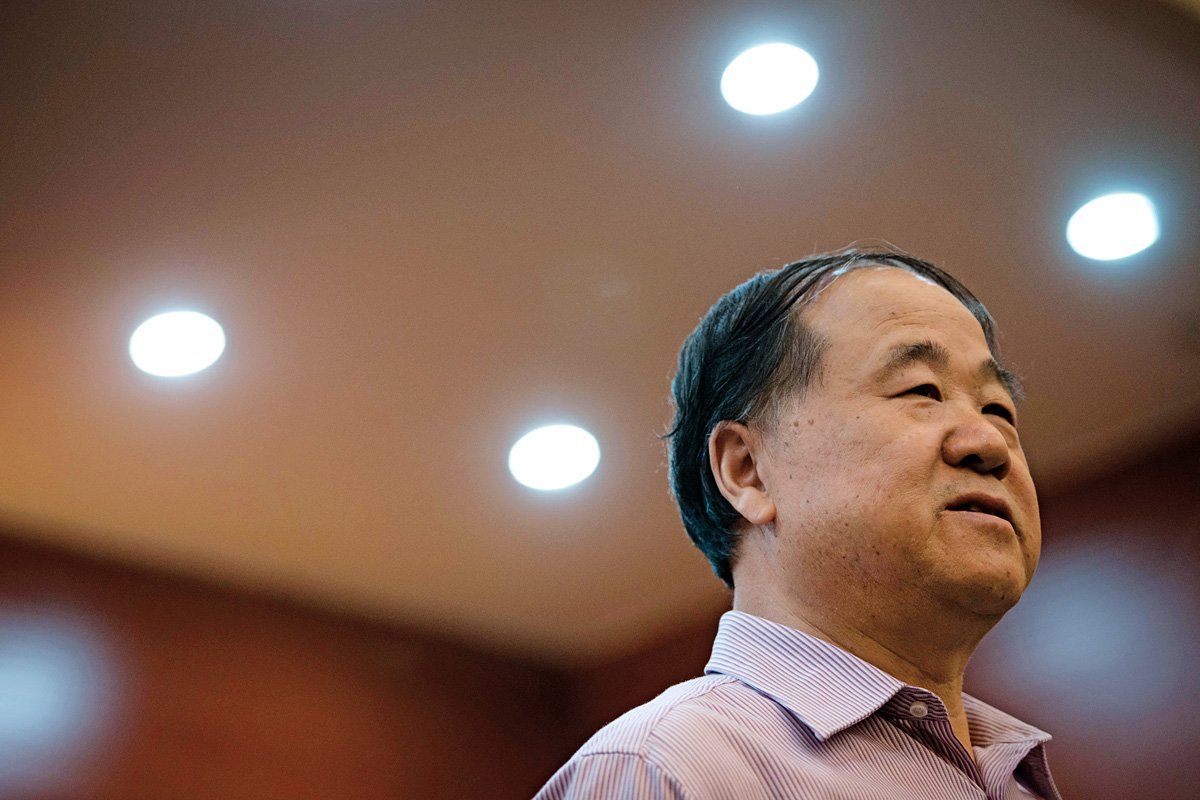 As China prepares for its once-in-a-decade political transition, propaganda just isn't what it used to be. In the bad old days, the message hacks of the Communist Party could flip-flop with impunity on anything—from steel output to who's the heir apparent. People grumbled, but only in private, as fear of reprisals prevented anything negative from entering the public discourse. But times have changed. Even though the mainstream media in China remains muzzled by powerful party censors, anti-government sentiment now quickly spreads online through Twitter-like microblogs known as Weibo. Take the case of Mo Yan, a prominent Chinese writer who earlier this month won the Nobel Prize in literature. Chinese officials were quick to offer Mo ecstatic praise. "The Chinese people have a long history and a glorious culture," said Foreign Ministry spokesman Hong Lei. "This is a treasure shared by all humanity." In the past, people might have privately acknowledged the government's markedly different response when the exiled writer, Gao Xingjian, won what more than a decade ago was seen as a reactionary literary accolade.
But now, with the advent of Weibo, many in China quickly entered the fray. Even though Mo's work is laced with social criticism, some took him to task for his role in an official delegation that once boycotted dissident authors. Others seemed to offer snarky support. Weibo users had a field day when Mo told a journalist from the state-run Xinhua News Agency: "I'm getting ready to buy a house in Beijing, a big house. But then I've been warned I won't be able to get anything that big. A house is more than RMB 50,000 (nearly $8,000) per square meter." One Weibo user evoked Mo's style of writing with the quip: "Over RMB 50,000 for one square meter. That truly is magical and realistic." Others referred to the imminent corruption trial of a Chinese official who allegedly owned more than 20 illegal apartments in Guangzhou, a city on China's southern coast: "In China, a small-time official is worth more than a world-class writer," one Weibo user wrote.
A day after learning of his prize, Mo got the Chinese blogosphere even more excited when he lent support to imprisoned Nobel Peace Prize winner Liu Xiaobo. "I hope he can achieve his freedom as soon as possible," Mo said at a news conference. Mo had previously declined to comment on the fate of his fellow Nobel laureate, knowing all too well that Chinese officials consider Liu a menace. Despite being ignored by state media and blocked by China's online censors, Mo's statement of support was transmitted widely through Weibo, where many also offered him considerable praise. "Now Mo can say what he didn't dare say in the past," said Hu Xingdou, a professor of economics at Beijing Institute of Technology. Wang Xiaofeng, a culture critic with Sanlian Life Week magazine in Beijing agreed: "[The Nobel] will make Mo more outspoken and critical of the government." The irony, of course, is that Mo Yan is a Chinese pen name meaning "Don't Speak." Mo's real name is Guan Moye, and his nom de plume is an allusion to his mother's advice to keep his thoughts to himself—a defense mechanism developed during China's chaotic Cultural Revolution. Now that China is hanging on Mo's every word, he'll find it hard to live up to that pseudonym. And Chinese officials will have to grin and bear it—as they've done so far—if they want to celebrate a native Nobel laureate who isn't living behind bars or exiled abroad.