Reward Offered for Information About Disappearance of Rare Belgian Wolf
European conservationists are offering a €30,000 ($33,000) reward for information about the presumed death of the first wolf to appear in Belgium for more than 100 years.
The wolf, called Naya, was born in Germany but became the first wolf to be seen in Belgium in over a century, after being spotted in the country in January 2018. She gained a male companion in August 2018, who observers of the animals named August.
Naya had been fitted with a collar and tracked along with her cubs for several months, but she was last spotted in May, and observers completely lost track of the group by early summer. Conservationists noted that August began exhibiting behavior typical of a solitary wolf soon after they had lost track of Naya. On Wednesday, it was reported that the wolves were feared dead, and likely killed by hunters.
The award is being offered by three conservationist groups and one individual. One of the groups, Bird Protection Flanders, released a statement about the award and the investigation of the disappearance.
"What counts is that the person who did this will not get away with it," the statement reads. "Everything shows that people no longer accept that some have the right to decide on their own which animals are allowed to live and which are not. Prior to the reward, the investigation was in decline."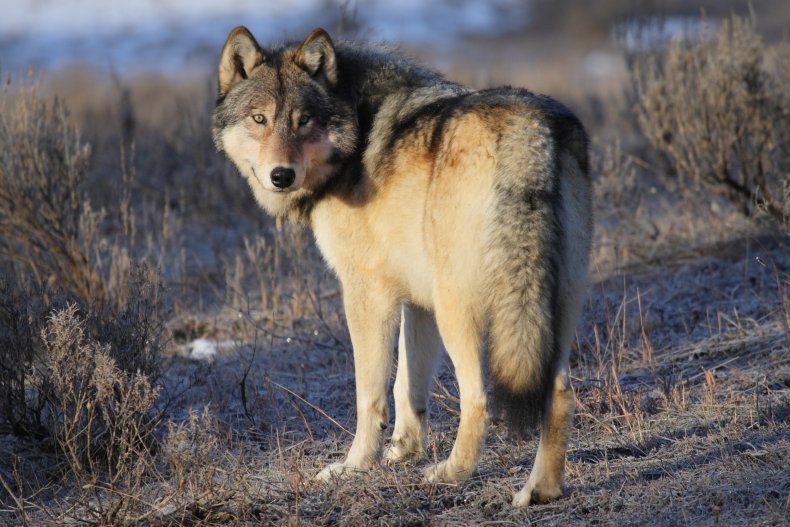 The Bird Protection Flanders statement suggests that illegal hunters are likely at fault for the loss of the wolves. It also states that the investigation into the disappearance of Naya and her cubs has already uncovered numerous instances of poaching, and offenses by hunters that would have otherwise gone unnoticed.
A Belgian hunting group reportedly claims that the accusations that illegal hunting is to blame for the disappearance of the wolves are defamatory, and have threatened lawsuits against conservationist groups.
While wolves were once abundant in Europe, by the twentieth century they had almost gone extinct. Efforts by conservationists, including a hunting ban that began in the 1970s, led to the reemergence of the animals. Around 12,000 wolves are now thought to roam the continent.
Although many animal lovers have welcomed the return, not everyone has been thrilled with the comeback. Farmers in particular have complained that the wolves are killing their livestock in unacceptable numbers. Some countries controversially began to allow a limited amount of culling to keep the population under control.
Although some countries may believe they have too many wolves, others have had too few. Belgium had been the last country in continental Europe thought to be without even a single wolf, until the initial sighting of Naya. After her disappearance, three other wolves continue to be tracked and are confirmed to be living in the country, including Naya's former companion August.