Is Trump's Son-in-law Destabilizing the Middle East? Rex Tillerson Thinks Jared Kushner Is a Threat to Peace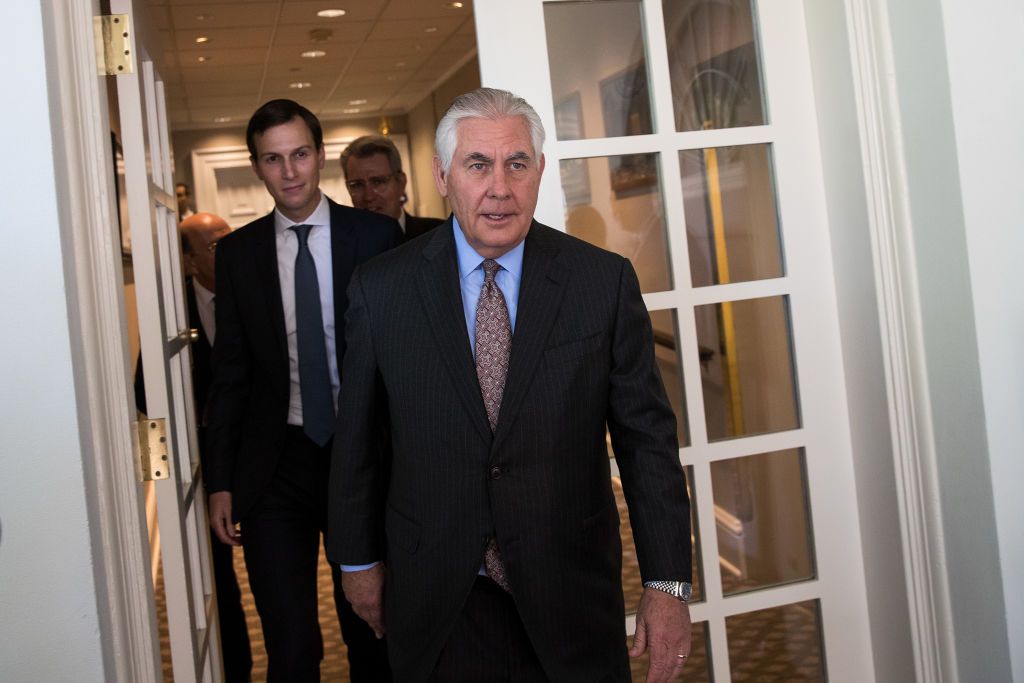 Secretary of State Rex Tillerson is concerned that negotiations being held between Trump's son-in-law and adviser Jared Kushner and Saudi Arabian Crown Prince Mohammed bin Salman could tip the Middle East into chaos, Bloomberg reported.
Tillerson, according to Bloomberg's sources, says that 36-year-old former real estate executive​ Kushner has left the State Department and key U.S. diplomats in the dark about the content of the negotiations.
Citing three people with knowledge of the talks, Bloomberg reported that under discussion was an agreement that would see the Saudis pay billions towards the establishment of a Palestinian state or territory.
Tillerson is reportedly concerned that Saudi Arabia wants to take tougher action against Qatar, moving beyond its economic embargo to pursue military measures, in a move which could inflame tensions with Russia and Turkey, provoke an armed response from Iran or lead to Hezbollah launching a rocket at Israel.
There is reportedly concern that Kushner has given the Saudis secret assurances that don't have wider support in the region.
Tillerson has reportedly moved to put brakes on parts of Kushner's plan, saying he does not want the Saudis to get mixed messages from the president's son in law and U.S. diplomats.
Trump moved Friday to quell speculation that he was preparing to sack his secretary of state and replace him with CIA Director Mike Pompeo.
"The media has been speculating that I fired Rex Tillerson or that he would be leaving soon - FAKE NEWS!" the President tweeted. "He's not leaving and while we disagree on certain subjects, (I call the final shots) we work well together and America is highly respected again!"
The White House has refuted the claims that Kushner, who is married to the president's eldest daughter, Ivanka, is not fully communicating with the State Department regarding his talks with Prince bin Salman, and denied reports concerning the discussions' content.