Will Rex Tillerson be Fired By Trump? Secretary of State's Departure Could Be 'Imminent'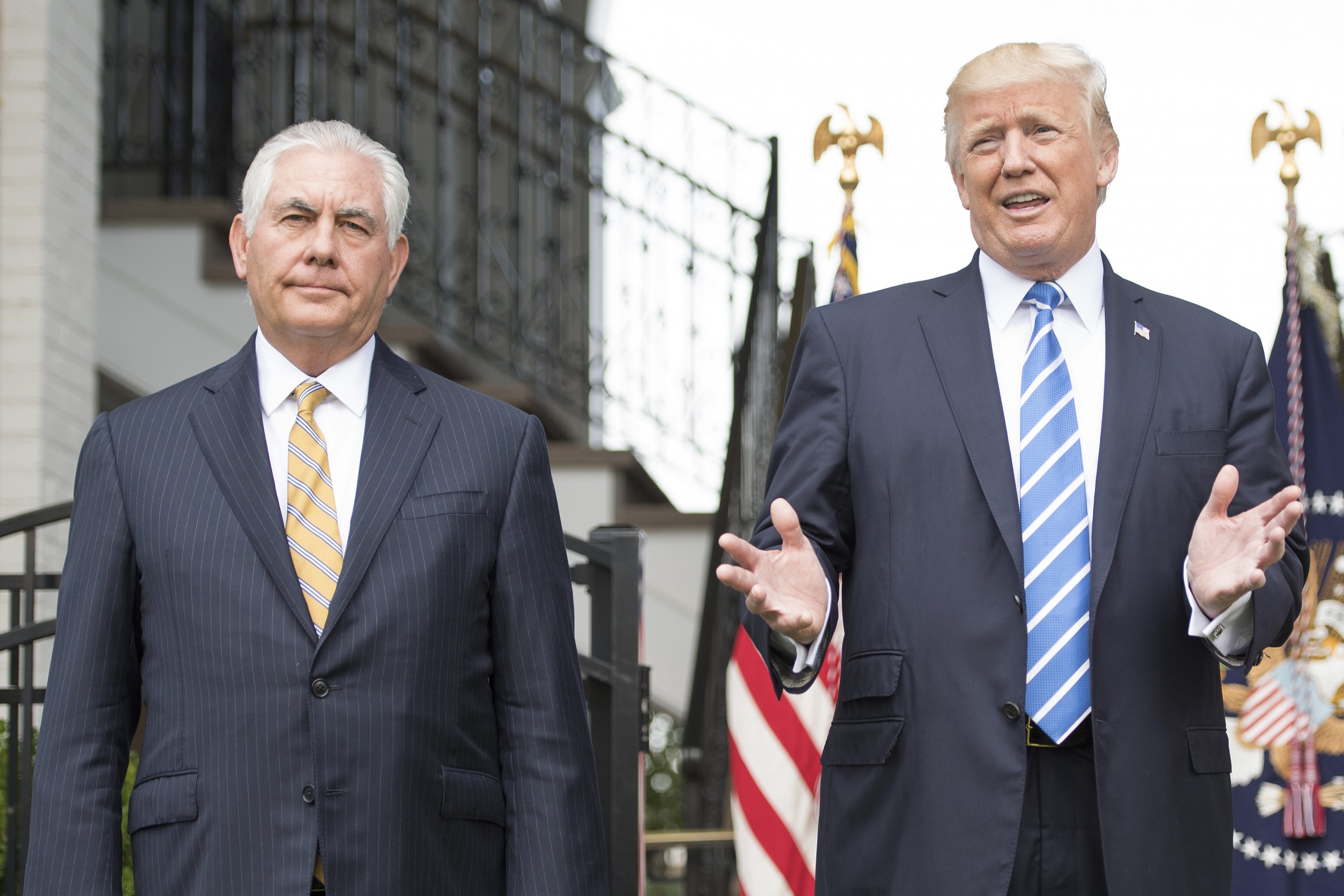 The revolving door at President Donald Trump's White House may soon be getting another spin with Secretary of State Rex Tillerson increasingly setting his own path apart from the president, reportedly much to the annoyance of his boss.
Related: Tillerson, not Trump, thanks Mexico for offer of help for Hurricane Harvey victims
A story from The Washington Post Friday said that Trump has become "increasingly frustrated" with the former ExxonMobil chief executive, who the president sees as "totally establishment" in his handling of world affairs, according to a Trump associate. Multiple sources told The Post it would be a surprise of Tillerson made it through next January, while one person close to Trump said his exit may be "imminent."
The report comes days after Tillerson drew his sharpest separation yet from the president. Asked on Fox News Sunday whether Trump's blaming of "both sides" for violence at a white nationalist rally in Charlottesville, Virginia, last month called into question Trump's values, Tillerson said simply that the president "speaks for himself."
Even before that, Tillerson had given a speech denouncing racism and pledging to help create a more diverse State Department.
Responding to Tillerson's Sunday comments, White House press secretary Sarah Huckabee Sanders said that "certainly no one is distancing themselves from the president." Trump's relationship with Tillerson, she added Tuesday, was "very strong" and both were "committed and continue to work together and move our policies and agenda forward."
A day later, Sanders told reporters that Trump "absolutely" had confidence in his secretary of state.
But it is not just on the subject of Charlottesville that Tillerson has contradicted the president. After Trump came out blasting heated rhetoric over North Korea and threatening "fire and fury" last month, Tillerson followed up with a much calmer tone, downplaying the threat and telling Americans that they could "sleep well at night."
On Afghanistan, too, there was a divergence. While Trump boasted that the U.S. "will win" as he unveiled his new strategy last month, Tillerson later stated that "you will not win a battlefield victory." On the fight against the Taliban, he added: "We may not win one, but neither will you."
If Tillerson does depart, it would be just the latest personnel change at the White House. In the past several weeks, Sean Spicer, Reince Priebus, Anthony Scaramucci, Steve Bannon and Sebastian Gorka have all left the increasingly turbulent administration.