Rex Tillerson Hasn't Let Quitting Cross His Mind, Says Spokesman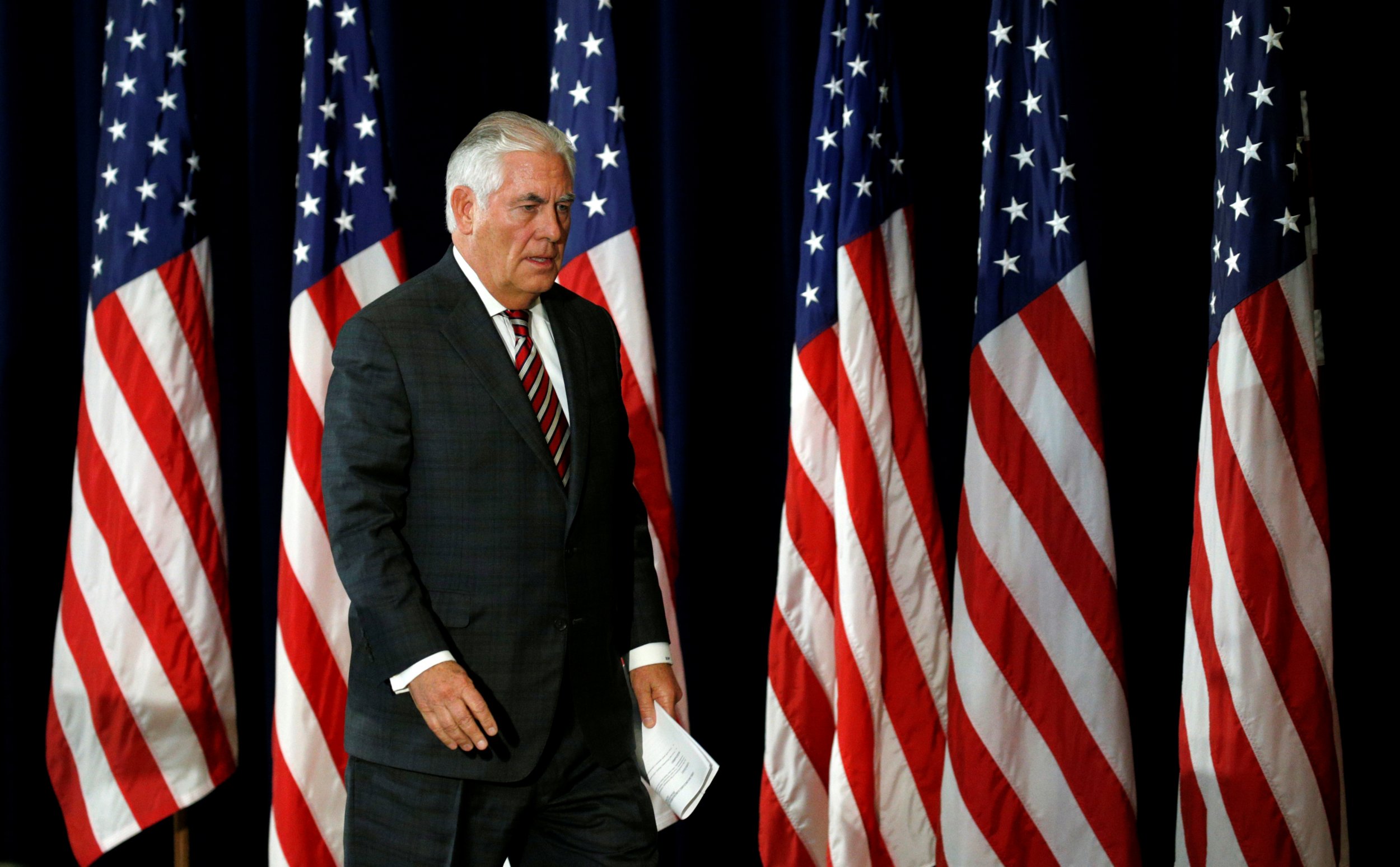 Secretary of State Rex Tillerson's spokesman is throwing cold water on chatter from sources familiar with Tillerson's private conversations with friends that he may make a "Rexit" from the Trump administration before the year's end.
The thought of quitting "never crossed his mind," R.C. Hammond, a State Department spokesman, told Politico of the idea Tillerson might leave early. There is still "plenty of work to do," Hammond said.
The former Exxon Mobile CEO is currently overseeing a massive reorganization of the department after President Donald Trump's March budget proposal laid out plans to cut $10 billion from its roughly $47 billion in funding.
Yet one source familiar with the private conversations told the publication that Tillerson is "no longer wedded to" his initial plan to stay in the post for at least a year. The secretary of state feels as though he's "not being allowed to do his job," they said.
In recent months, multiple other reports about Tillerson's clashes with the White House and the president from different outlets reveal the difficult time he is having inside the Trump administration.
Related: Rex Tillerson debates quitting after "unprofessional" Trump bashes Jeff Sessions
Before being drafted into the Trump administration last December, Tillerson planned to retire on his ranch in Texas.
During one of his first interviews in March, Tillerson told the Independent Journal Review that he didn't want the job. "I didn't want this job. I didn't seek this job," he said. "My wife told me I'm supposed to do this," he added.
Over the weekend, two sources familiar with Tillerson's conversations with friends told CNN that he has grown so frustrated with Trump and his administration that he's considering calling it quits.
Tillerson's complaints came after a week in which he was found to have violated U.S. sanctions against Russia while working as CEO of Exxon Mobil. The sources also said Tillerson found Trump's public shaming of Attorney General Jeff Sessions unprofessional, though they acknowledged that he could just be venting.