U.S. Is 'Nervous' About North Korea's Missiles, Admits Secretary of State Rex Tillerson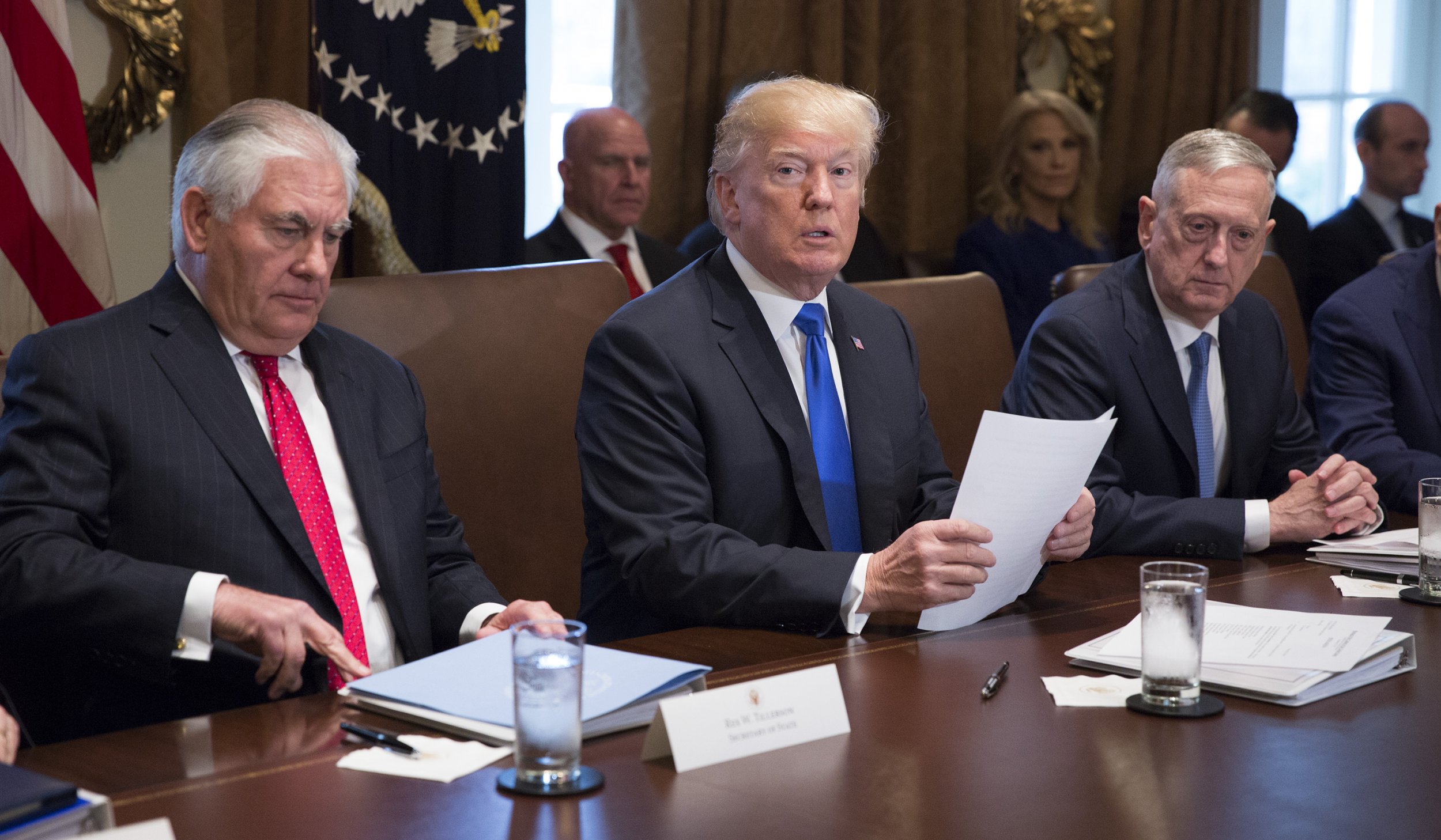 Secretary of State Rex Tillerson said suggestions from North Korean leader Kim Jong Un that the entire U.S. mainland is within his nation's nuclear striking range make him nervous.
In an interview with CBS's 60 Minutes on Sunday, Tillerson responded to a question about how he felt following Kim's New Year message, in which he said, "The United States will never start a war with me and our country" because of North Korea's missile capabilities.
"It does make us nervous," he told host Margaret Brennan. "It also stiffens our resolve. That kind of a threat to the American people by a regime like this is not acceptable."
Tillerson added, "And the president's meeting his responsibilities, as commander in chief, of asking our military, Secretary [Jim] Mattis at the Defense Department, to ensure we are prepared for anything."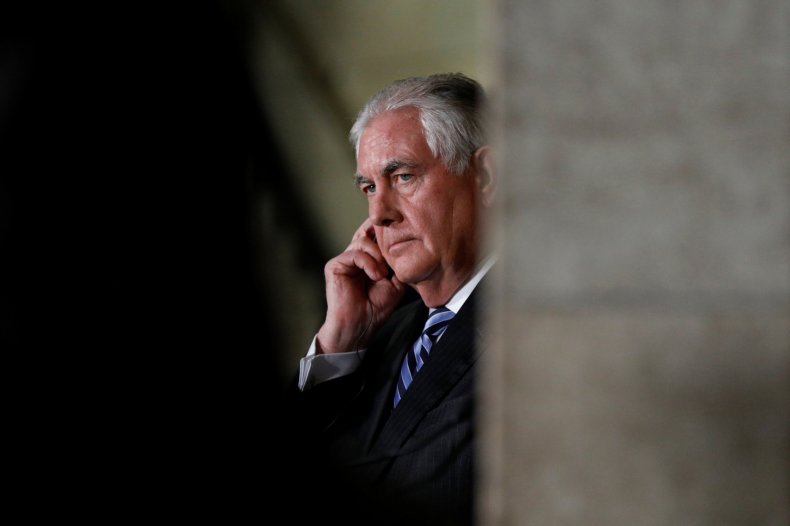 However, despite Kim's threats, Tillerson said the U.S. is "using large sticks" to persuade North Korea to enter discussions on denuclearization, rather than dangling a carrot in front of the regime.
"We're not using a carrot to convince them to talk. We're using large sticks. And that is what they need to understand. This pressure campaign is putting...is having its bite on North Korea [and] its revenue streams. It's having a bite on its military programs," he said.
Tillerson added that weapons "buy them nothing. It buys them more of being the hermit kingdom, isolated, isolated from the world diplomatically, isolated from the world economically."
His comments echo those of President Donald Trump, who piled on the tough rhetoric over North Korea last week, agreeing in a phone conversation with Japanese Prime Minister Shinzo Abe that there would be no discussions with Pyongyang unless North Korea agreed to give up its nuclear weapons.
U.S. Is 'Nervous' About North Korea's Missiles, Admits Secretary of State Rex Tillerson | U.S.