Tillerson Has Staffers Print Out Trump Tweets To Figure Out Policy Direction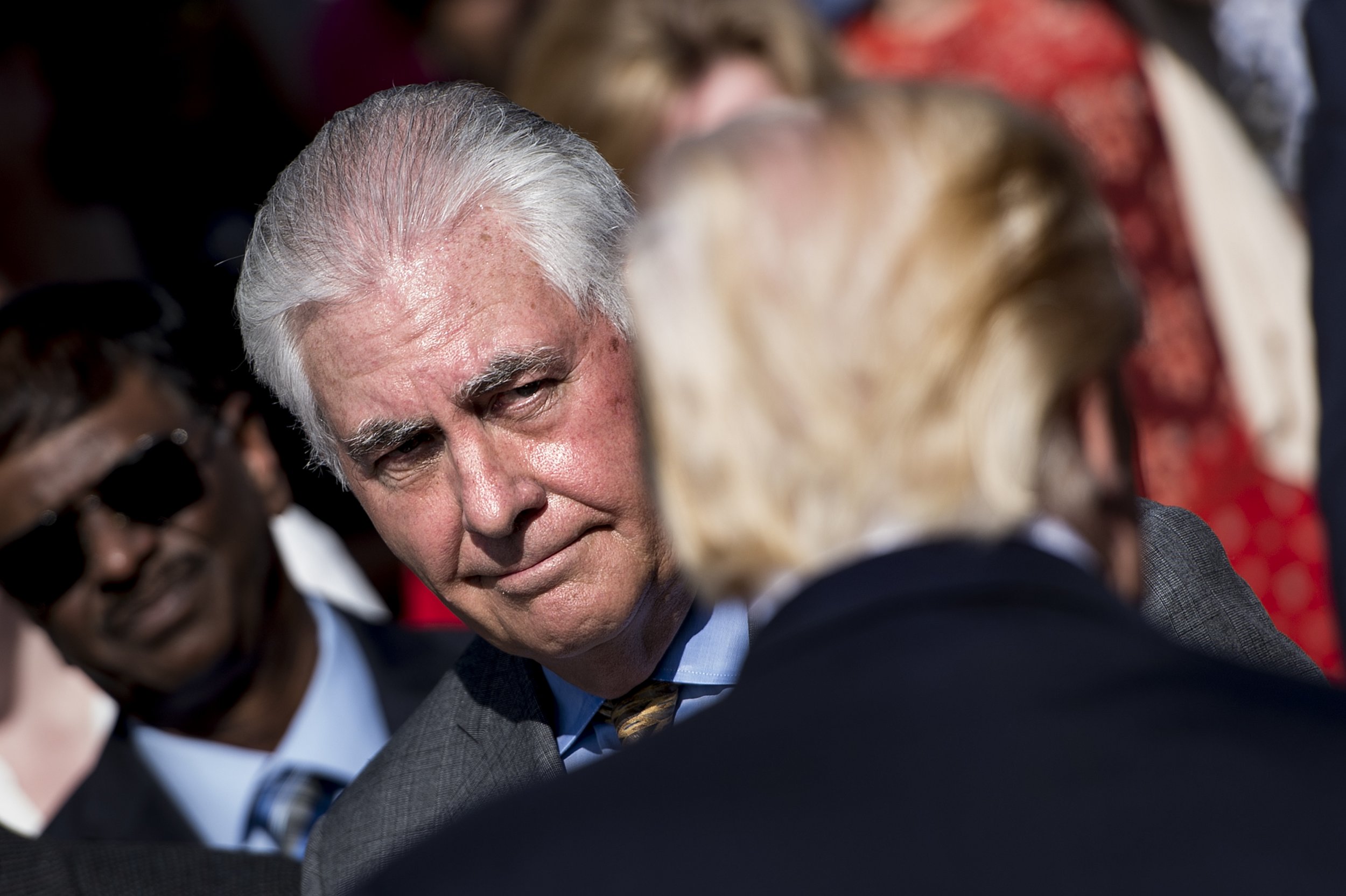 Secretary of State Rex Tillerson has said that he prints out President Donald Trump's tweets and uses them to inform decision-making on foreign policy.
The Texan was speaking to his predecessor Condeleezza Rice at a Stanford University event on Wednesday, at which he said the president is "world-class at social media," on which he reaches millions of people via Twitter, Instagram and Facebook with messages that sometimes even his own team remain unaware of.
"The challenge is getting caught up because I don't even have a Twitter account that I can follow what he is tweeting, so my staff usually has to print his tweets out and hand them to me," Tillerson told Rice.
"It might be five minutes, or it might be an hour before somebody hands me a piece of paper and says, 'Hey, the president's tweeted this out,'" he said. "It allows me to now think about … is it a foreign policy issue?
Washington's top diplomat said he then asks: "How do we take that and now use it?"
Tillerson said that he believes it is the best way of dealing with Trump's style of public communication and diplomacy, reacting to his tweets like the rest of the world.
"Now on the one hand you can say, well, that's nuts, why don't you get an account? But on the other hand I've actually concluded that's not a bad system because it goes out and I don't know it's going to go out, so there's not a whole lot I'm going to do until it's out there," he said.
Tillerson, who has faced accusations that he called Trump a "moron" behind closed doors, said that it has taken time for himself and the president's staff to become accustomed to his Twitter activity. "It was very unconventional for all of us," he said.
But he said that he realizes it is "just his way of wanting to communicate on the subject."
The speech at Stanford's Hoover Institution on Wednesday was focused on Washington's efforts to stabilize Syria.
The revelation earlier this week that the U.S.-led coalition is to help create a 30,000-strong force on the northern Syrian border to help the Kurds protect territory it controls in the region has angered Turkey, which shares that border, as well as Russia, Iran and the Syrian government.
"The U.S. announcement of a new border force in Syria is an obvious interference in the internal affairs of this country," Foreign Ministry spokesman Bahram Qasemi was quoted as saying by state news agency IRNA on Tuesday. He said all U.S. forces should leave the country.
"It is a clear intervention of [the] U.S. in internal affairs of other countries and makes [the] Syrian crisis more complicated, creates more instability and fans the flames in this country," Qasemi added.