Rex Tillerson Still Won't Deny He Called Trump a Moron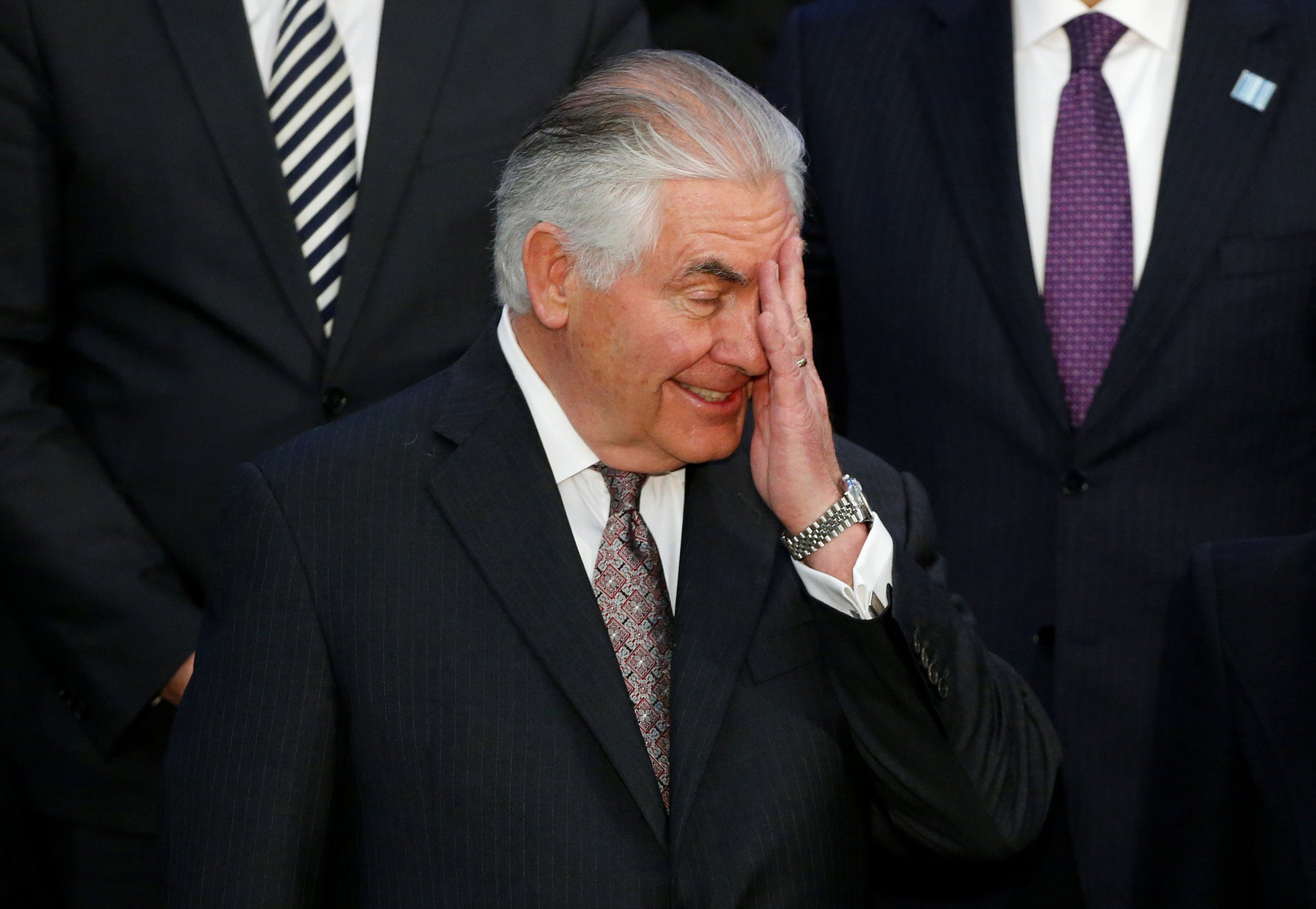 Rex Tillerson has refused to confirm or deny whether he called Donald Trump "a moron," instead stating "I'm not playing" when asked about his alleged comments.
The secretary of state was asked about the alleged comment on CNN's State of the Union, but refused to go into details with host Jake Tapper.
"Jake, as I indicated earlier when I was asked about that, I'm not going to deal with that kind of petty stuff," Tillerson told CNN.
"I mean, this is a town that seems to relish in gossip, rumor and innuendo. And they feed on it. They feed on it in a very destructive way. I don't work that way and I don't feel that way, he added.
The politician reportedly referred to the president as a moron in a private conversation with other officials following a summer meeting at the Pentagon, in an alleged conversation reported by NBC News.
But although both President Trump and a state department spokesperson have denied Tillerson made the comment, the secretary of state has thus far refused to give an outright denial he called the president a moron.
"As I said, Jake, I'm not playing," Tillerson told the host when he asked once again about the "moron" comment.
"These are the games of Washington. These are the destructive games of this town. They're not helpful to anyone. And so my position on it is, I'm not playing. I'm not playing. You want to make a game out of it, I'm not playing," he added.
The allegation has come amid rumors Tillerson was at one point considering resigning, and of a fractured relationship between the pair, with the president openly belittling Tillerson's diplomatic efforts with North Korea on social media.
In a tweet on October 1, Trump wrote: "I told Rex Tillerson, our wonderful Secretary of State, that he is wasting his time trying to negotiate with Little Rocket Man."
However, the White House shortly afterward insisted that President Trump continued to have faith in Tillerson.