Tillerson Wants North Korea Isolated at ASEAN Meeting Despite Official Calls for Dialogue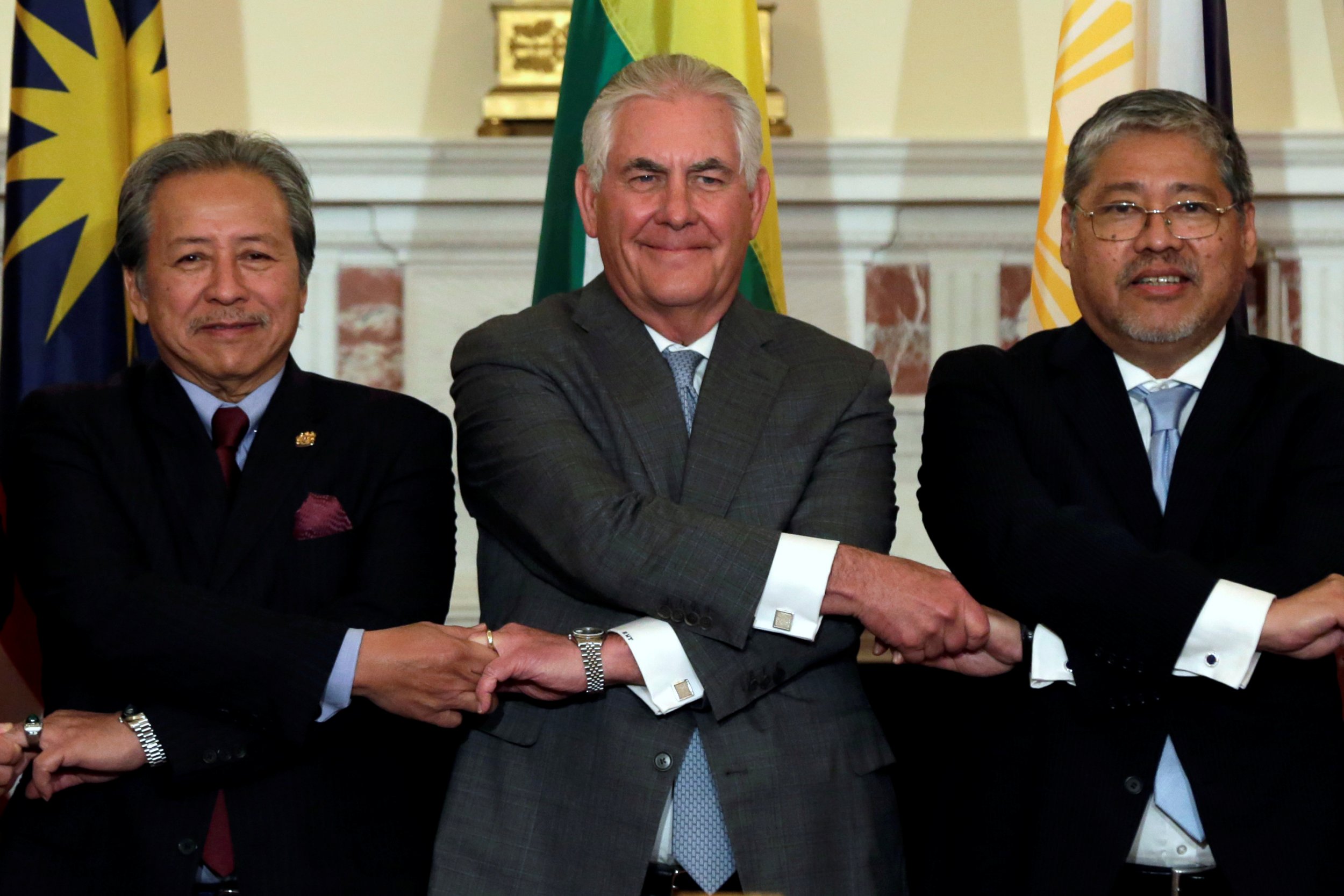 Secretary of State Rex Tillerson and North Korean foreign minister Ri Yong-ho will both be attending a meeting of foreign diplomats at the Association of Southeast Asian Nations (ASEAN) Regional Forum in the Philippines this week, but they won't talk to each other.
The U.S. is seeking to isolate North Korea to show "the opportunity cost" of pursuing nuclear weapons development, Acting Assistant Secretary Susan Thornton said in a telephone press briefing on Wednesday.
"Right now we're still in the stage of elevating pressure on the North Korean regime, elevating their feeling of isolation." she said.
The Asean Regional Forum seeks to be a space of preemptive diplomacy and conflict prevention in the Southeast Asia region, and it counts 10 full members (Brunei, Cambodia, Indonesia, Laos, Malaysia, Myanmar, Philippines, Singapore, Thailand and Vietnam) and other dialogue members, including the European Union, the U.S., and South Korea.
North Korea was first invited to attend the ASEAN forum in 2000 and its invitation was renewed this year despite Tillerson's request to minimize diplomatic relations with Pyongyang. The State Department, however, expects this year's meeting to be a difficult one for the North Korean delegation.
"What we would expect to see this year at the meeting would be a general chorus of condemnation of North Korea's provocative behavior and pretty serious diplomatic isolation directed at the North Korean foreign minister," Thornton told the press.
On Tuesday, Tillerson said the U.S. wanted to apply pressure on Pyongyang, and renewed the offer to "sit and have a dialogue." But Thornton noted on Wednesday that there isn't "any indication that the North Koreans are willing to enter into such a serious discussion."
While at the meeting in Manila, Tillerson will hold a number of bilateral meetings before traveling to Thailand and Malaysia—particular focus is on talks with China, whom President Donald Trump has accused of doing "nothing" to help on North Korea.
The State Department threaded more carefully, saying China had taken "unprecedented steps" to increase pressure on Pyongyang, although the U.S. would welcome faster action. "We would like to see more action faster and more obvious and quick results, but I think we're not giving up yet," Thornton said.