Rex Tillerson Wins Lifetime Achievement Award for 'Outstanding Contribution'...to Oil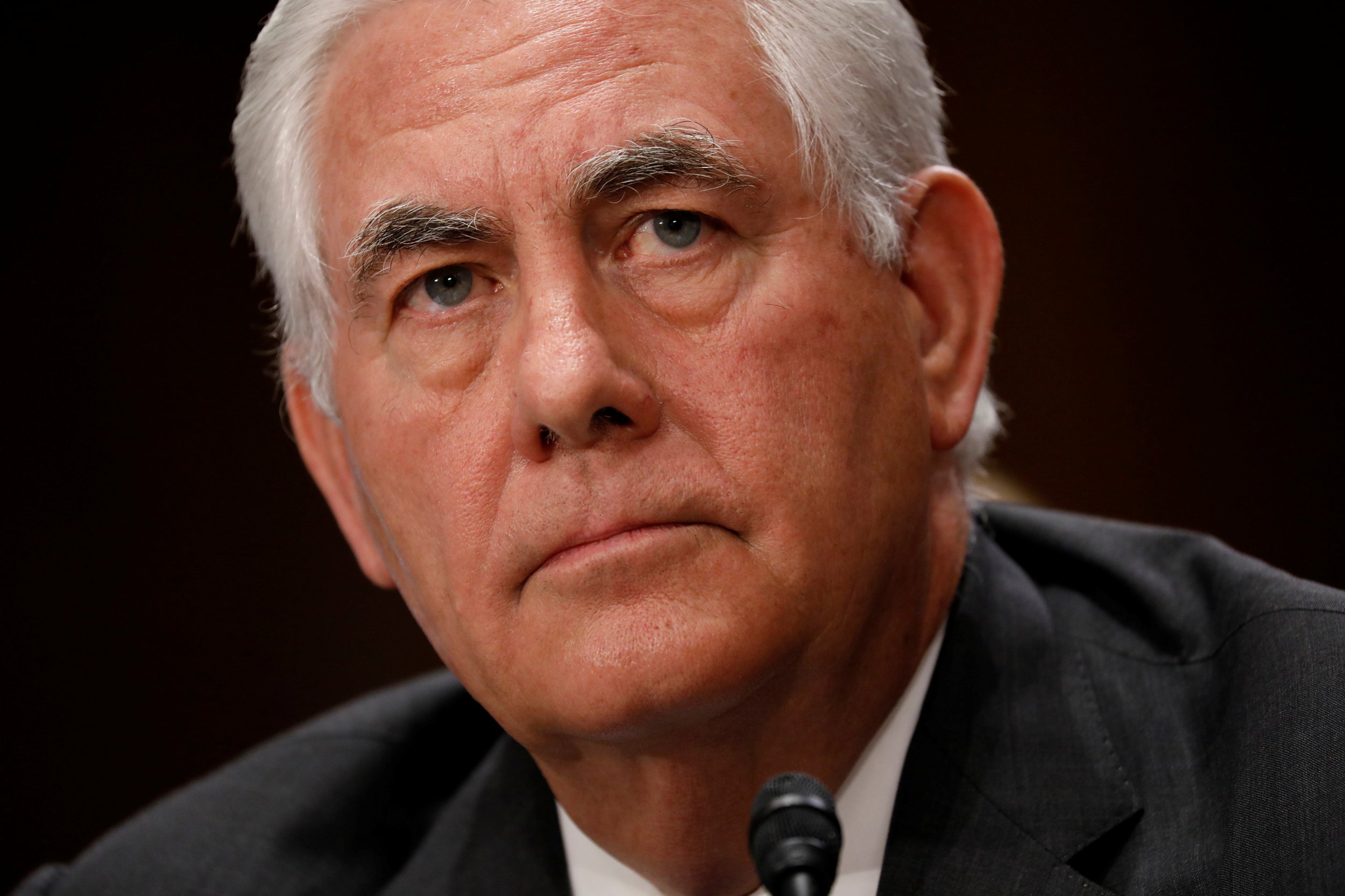 U.S. Secretary of State Rex Tillerson is to receive a lifetime achievement award for his work in the oil industry in an upcoming visit to Turkey.
Washington's top diplomat, sometimes known as "Texan Till," was the CEO of oil giant ExxonMobil for a decade between 2006 and 2016 before taking up his diplomatic post.
The World Petroleum Congress, which is viewed as the "Olympics of the oil and gas industry," is to hand Tillerson the Dewhurst Award for "scientific and technological excellence in the petroleum industry" and "outstanding contribution to the oil and gas industry" at an Istanbul conference.
Only nine people have previously won the award, named after a former president of the Institute of Petroleum in Britain. Past recipients include former chief executives of oil companies such as Shell and Chevron, as well as leading oil and government figures from the oil-rich Gulf states of Saudi Arabia and Qatar.
"This distinguished lifetime achievement award celebrates his exceptional leadership of the largest publicly traded oil and gas company in the world over the past 10 years," the announcement read.
The Washington Post reported that the announcement was made by State Department officials in a background phone briefing with reporters, but it was then later found on the site of the London-based World Petroleum Council, the body that will give the award at the gathering.
Elsewhere on his visit after the G20 summit, which begins on Friday in the German city of Hamburg, he will stop in Kiev to meet the Ukrainian president and will visit the U.S. diplomatic mission in Istanbul.
The summit brings together CEOs, government ministers and journalists to talk natural resources. Tillerson worked for ExxonMobil for almost 40 years, working his way through the company to become its leader, earning millions along the way.