Rex Tillerson's State Department Is Putting America in Danger, Say Alarmed Senators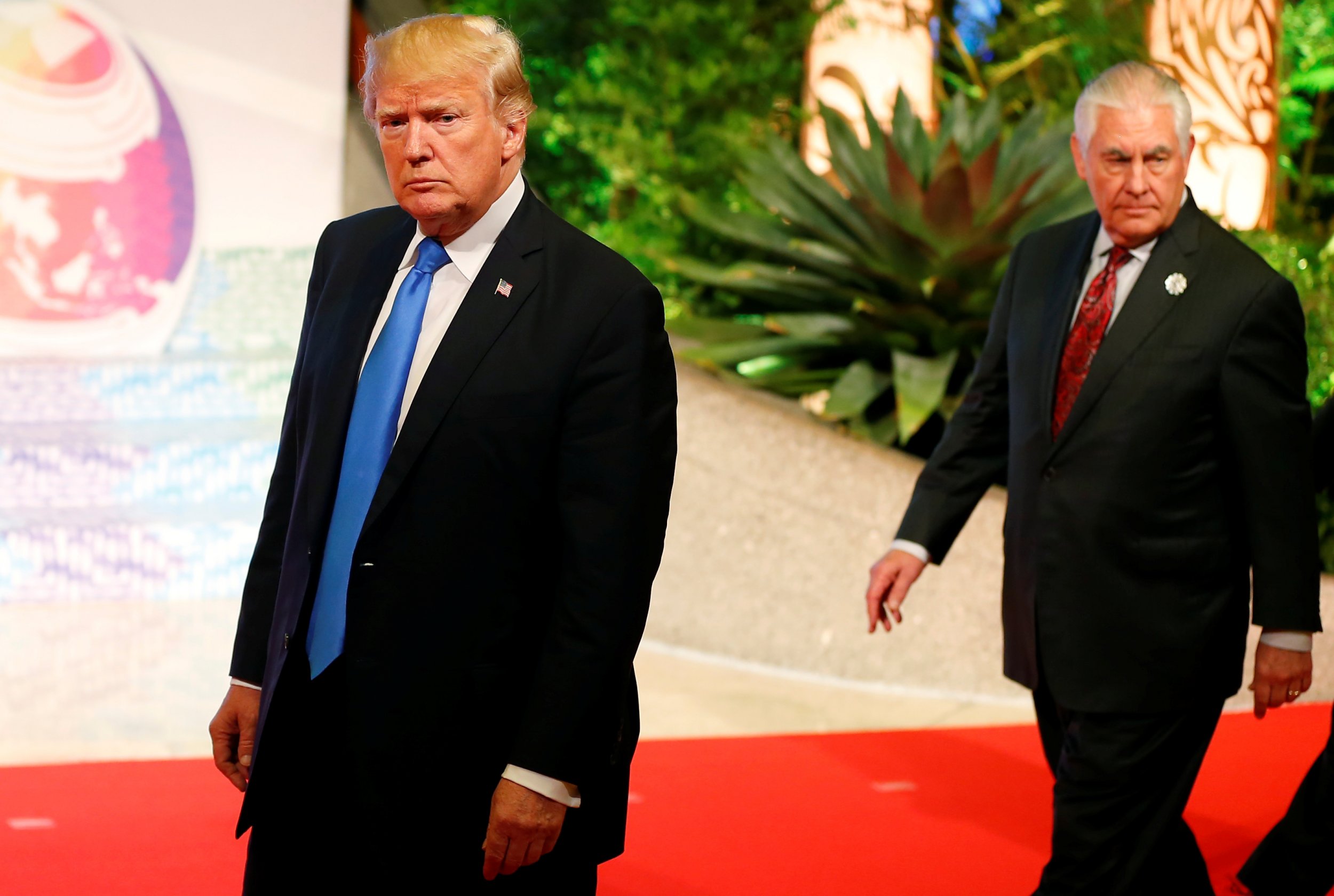 An exodus of career diplomats and Secretary of State Rex Tillerson's project to slash and burn parts of the State Department has created an "alarming" situation, say senators.
"We put our country in danger when we do not give adequate voice and resources to our all [sic] country's national security tools," said Maryland Senator Ben Cardin, the top Democrat on the Senate Foreign Relations Committee, Tuesday during a hearing.
The diplomacy carried out by the State Department and United States Agency for International Development (USAID) is "every bit as vital and critical an element of our national security as the Department of Defense," Cardin said.
He cited a column written by Ambassador Barbara Stephenson, president of the American Foreign Service Association, last week in which she warned that since President Donald Trump was inaugurated in January the State Department has lost 60 percent of its career ambassadors. The rapid loss of foreign officers has weakened the U.S. and is having a "tangible effect on the capacity of the United States to shape world events," she urged.
As losses have mounted at the State Department, American diplomats and experts have said the U.S. military is taking the driver's seat in diplomacy abroad, destabilizing America's ability to make peace and provide security.
The losses are "very concerning," Cardin said. "If this sort of high-level decapitation of leadership were going on at the Defense Department—with three and four star officers resigning and younger officers and enlisted personnel suffering low morale and leaving as well—or not even signing up—I can guarantee you that the Congress would be up in arms," he added. His impression is the exodus is prompted by morale that sits at an "all-time low" because of deep cuts that are coming.
Even after the Trump administration lifted its government-wide hiring freeze in April, Tillerson has kept one at the State Department and USAID, refusing to fill most senior positions. Trump has ordered Tillerson to cut $10.1 billion—about 28 percent—from his department's budget, a move that would put as many as 2,300 U.S. diplomats and civil servants out of a job.
Read more: Trump is making U.S. weaker, says top diplomat, as record numbers quit
Critics say the cuts proposed by Trump target programs that prevent genocide and provide assistance to refugees, and risk exacerbating the fallout from conflicts around the world. Early this year former Secretary of State Madeleine Albright said the "aid that we give to countries is a national security issue" because "it helps us get countries abroad more stable so that people don't feel that they have to recruit those that are miserable and then turn them against us."
Tillerson has said the reorganization will be his legacy, but even Republicans say that things already aren't going well.
"I don't think they're anywhere close to having a plan to present relative to the reforms that they want to make there," said the committee's Republican Chairman Senator Bob Corker on Tuesday. Corker said the update on the organization's progress given by State Department officials to the committee last week were "very unsatisfactory."
"I do think that we need to be much more focused on holding them accountable," Corker said, agreeing with Cardin.
"I feel like I have been asking 'why' of the Administration and the State Department on a lot of issues lately, including on myriad personnel, budget, and reorganization matters," Cardin said, "And I'm not getting a lot of answers."