Everything Shonda Rhimes Has Said About Regé-Jean Page Leaving 'Bridgerton'
When Netflix announced actor Regé-Jean Page would not be returning to the hit show Bridgerton, fan reaction was swift. Some of the online response to the news was so intense and angry that it left show creator Shonda Rhimes "shocked," she recently told Vanity Fair. She compared it to when she's "killed off somebody that's been around for a while" on previous shows, before adding, "We didn't kill him, he's still alive!"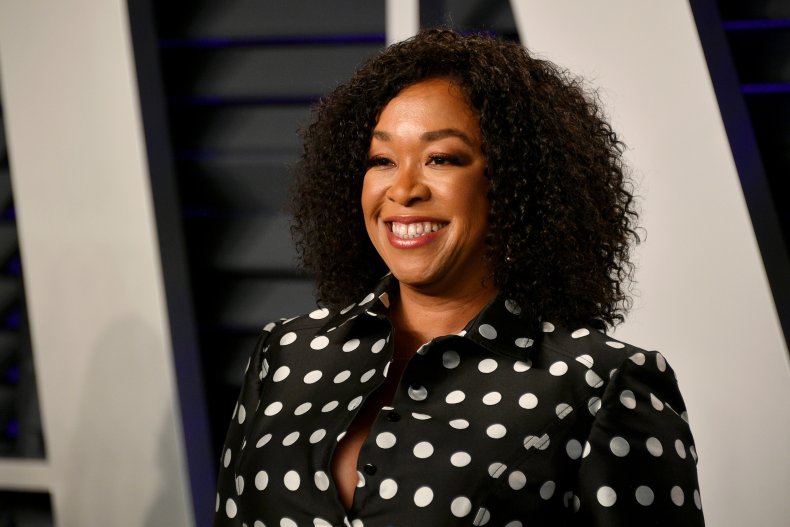 The Bridgerton Twitter account confirmed Page would not be involved with the show's second season on April 2. The statement, written as a note from the show's narrator Lady Whistledown, "bid adieu" to Page, noting he "triumphantly played" the duke, and the character "will always be a part of the Bridgerton family."
Rhimes also told Vanity Fair, "I don't know that I expected this much of an explosion, given that every book [in the Bridgerton series] is a different romance."
One detail she also shared with the magazine that could give hope to fans of Simon Basset, aka the Duke of Hastings, is that Page was invited to return for a couple of cameos for the upcoming season. The actor has not indicated publicly if he accepted the offer.
In the wake of the announcement the duke would not be in the second season, Regé-Jean indicated in an interview with Variety that signing on for only one season was a reason he gravitating toward the role.
"It's a one-season arc. It's going to have a beginning, middle, end—give us a year," the British-Zimbabwean star told Variety. "[I thought]: That's interesting. Because then it felt like a limited series. I get to come in, I get to contribute my bit and then the Bridgerton family rolls on."
Page reached international fame for his portrayal of Basset, the Duke of Hastings. The character's love story with the eldest Bridgerton daughter Daphne (Phoebe Dynevor) was at the center of the period romance. Since their story line concluded at the end of Season 1, Rhimes said the show will now pivot the focus to the eldest Bridgerton sibling Anthony (Jonathan Bailey).
Rhimes, who also created Grey's Anatomy, Private Practice and Scandal, spoke highly of Page to Vanity Fair, yet also assured fans there would be more future heartthrobs to come. "He's amazing, but that's our job and something that Betsy [Beers, executive producer] and I have been doing since—well, God, has it been 20 years now?—is finding guys," she said. "I mean, hopefully ladies too, but finding men that our audiences find devastatingly attractive and they become incredibly overly attached to, and they get enraged about when we move them about in any way."
Netflix announced on April 13 that Bridgerton was renewed for a third and fourth season after previously green-lighting Season 2 in January. The romance show has been a massive success for the streaming service, with a reported 82 million households tuning in for the series in the first month alone following its its Christmas Day release.