Rhino Horn Can Be Traded in South Africa, Court Rules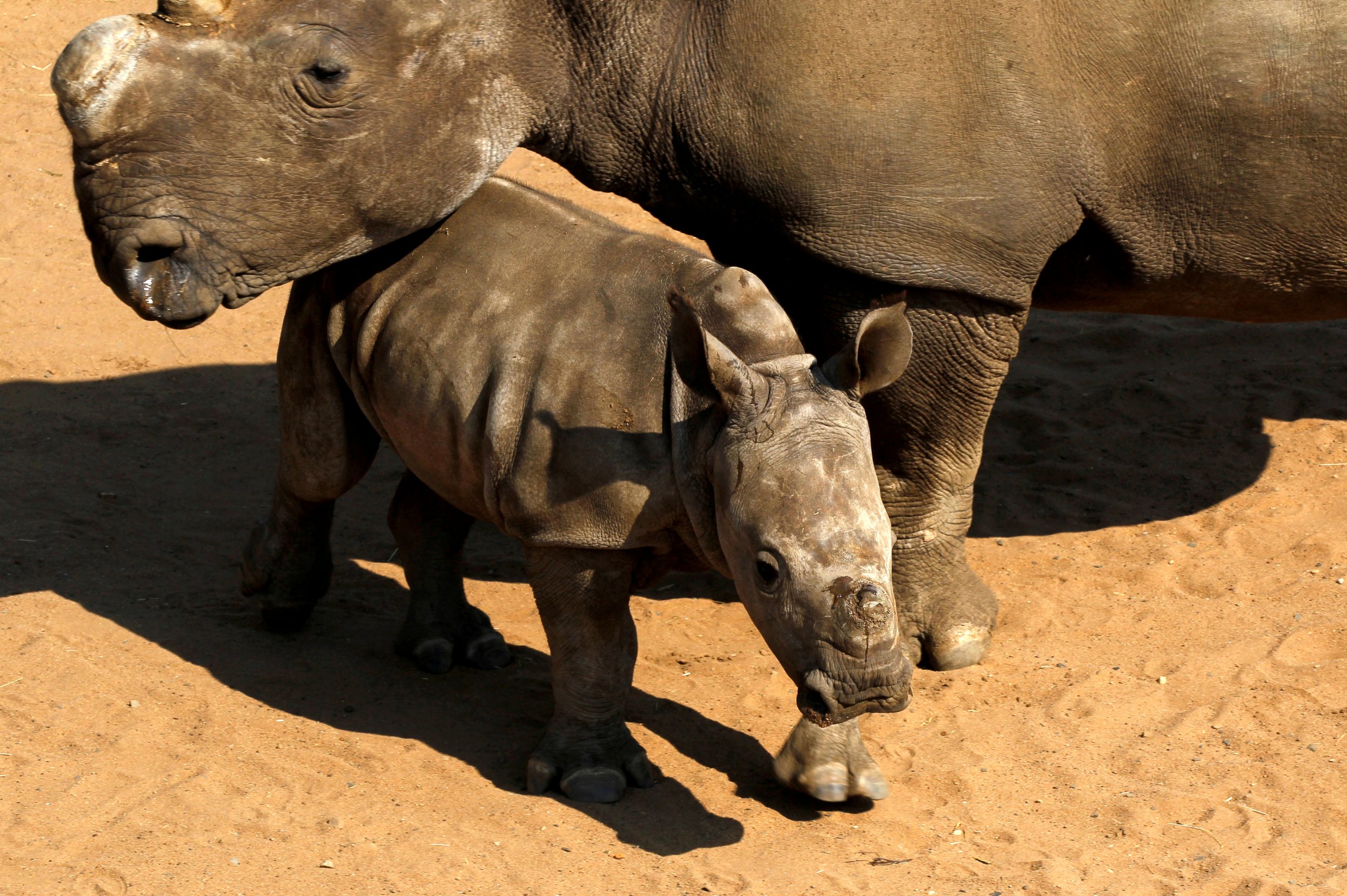 South Africa's highest court has overturned a ban on trading rhino horn within the country.
The country's Constitutional Court ruled that the ban, which had been in place since 2009, should be overturned following an appeal from private rhino breeders, the New York Times reported.
An international moratorium on trading rhino horn remains in place, meaning that horn traded in South Africa cannot be exported.
Private breeders celebrated the ruling and said it would help to reduce poaching, but conservationists said it could contribute to a rise in activity in the illegal wildlife trade.
The judgement, which appears to have been made in late March but was shared with media on Wednesday, was the final stage in an appeal by the government to keep the ban in place. The country's Supreme Court of Appeal had ruled in 2016 that the ban was illegal, but the government took it to the Constitutional Court.
A spokesman for the ministry of environmental affairs, Albie Modise, said that government officials were considering the judgement. "It is important to note that permits are required to sell or buy rhino horn," he said in a statement reported by AFP.
Some rhino breeders claim that the best way to combat poaching is to legalize the trade. Rhinos can have their horns cut while under anaesthetic and they can grow back, unlike elephant tusks.
"We are absolutely delighted at the ruling," Pelham Jones, the chairman of the Private Rhino Owners Association, told AFP.
There are around 30,000 rhinos of all species remaining in the world; two thirds are white rhinos, according to the NGO Save the Rhino. South Africa is home to the majority of the global population.
Conservationists were dismayed by the decision. Helping Rhinos, a U.K.-based conservation charity, said that the decision was "disastrous" for rhinos.
"Given that there is no existing market for rhino horn in South Africa, lifting the domestic trade ban could very easily spur increased illegal international activity," said Leigh Henry, an expert in species conservation at the World Wildlife Fund, told the New York Times.
At least 1,338 rhinos were killed by poachers in Africa in 2015, the sixth consecutive year that poaching went up, according to figures from the International Union for Conservation of Nature (IUCN). Rhino horn is one of the world's most expensive commodities and is used in herbal medicine in Asia.