'RHOA' Recap: What Happened With Fatum and Drew in Season 14 Episode 11?
Fatum Alford and Drew Sidora were seen getting into a heated argument on the latest episode of The Real Housewives of Atlanta.
Season 14 of RHOA has seen Fatum, who is a friend of long-time cast member Shereé Whitfield, clash with Drew on multiple occasions and while both were on the Blue Ridge trip things came to a head once again.
Fatum, who describes herself as a real estate investor, first appeared on the Bravo series during an episode that saw the ladies celebrating Kenya Moore's daughter Brooklyn's birthday. She rushed to Shereé's defense when Drew accused her of not paying their shared assistant and ever since then Fatum and Drew haven't seen eye to eye.
So what caused Fatum and Drew to clash on episode 11 of RHOA season 14? Newsweek has everything you need to know.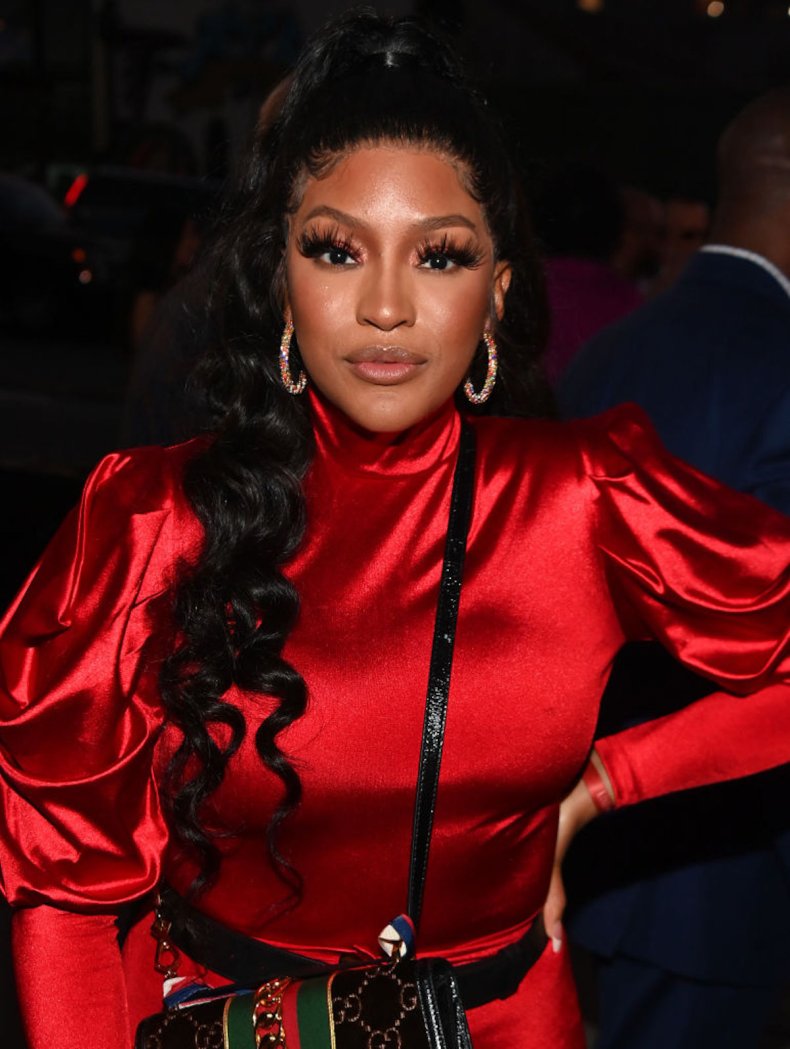 What Happened With Fatum and Drew on RHOA?
During Episode 11 of Season 14, titled Icons vs. Ex-Cons, the cast of RHOA was seen continuing a trip in Blue Ridge. On the previous episode, the ladies had set off for a stay in a cabin organized by cast member Marlo Hampton.
Drew had already refused to sit next to Fatum in the car due to their previous arguments and things took a turn for the worse when, taking part in a group activity of mining for gems, Fatum tried sitting near Drew. Drew moved away, not wanting to be near her, which caused Fatum to shout at Drew.
Things got very tense and Fatum told her to sit back down, but Drew took herself away from the situation and eventually Fatum calmed down.
For Marlo, who had been having her own confrontations with Kenya while in Blue Ridge, Fatum and Drew's argument was the last straw and when the group returned to the cabin she broke down in tears and called a house meeting.
Marlo then announced to the ladies that she was cutting the trip short and asked everyone to pack their things and leave. She said that the trip was making her feel stressed when it was intended to be a relaxing stay away from home.
As the RHOA cast got ready to leave Drew decided to get one more dig in by throwing a dog bone at Fatum, and was later seen barking and accusing her of being Shereé's "lap dog."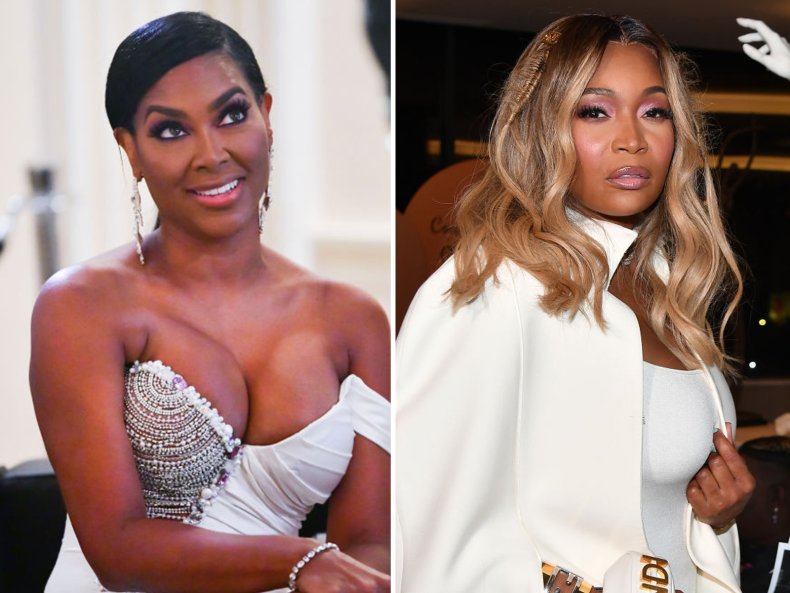 Fatum and Drew's clash comes just days after Kenya took to Twitter to hit out at their co-star Marlo over the July 17 episode of RHOA.
As the episode aired, Kenya took to Twitter to give her opinion on the footage of her arriving for the Blue Ridge trip, and the subsequent argument with Marlo.
Referring to Marlo, she wrote: "I clearly live in her head rent free #RHOA," and: "We aren't buying the lies. We've seen every episode #fake #rhoa," before retweeting a number of fans who were writing to her to show their support.
When a fan posted: "Marlo wants a moment with Kenya soooooo bad. It's weird #RHOA," Kenya responded: "It's sickening and it's weird #RHOA."
RHOA continues Sundays at 8/7c on Bravo. Previous seasons are available to stream on Hulu, Peacock and Amazon Prime.