'RHOA' Star Porsha Williams Instagrams NeNe Leakes' Rumored Fat Shaming Texts: What 'Real Housewife' Star Said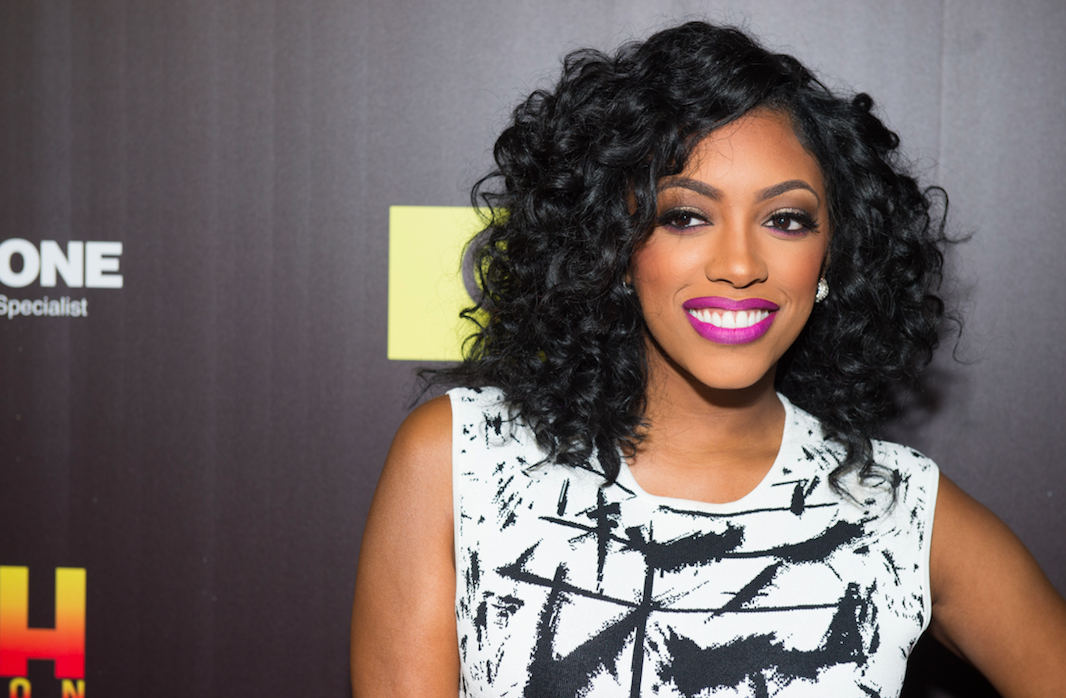 Real Housewives star Porsha Williams is not happy with NeNe Leakes. The two started their social media drama Friday after an episode of their reality show, Real Housewives of Atlanta, aired the night before. It was Williams who started the Instagram battle, leaking a text where Leakes apparently body shamed Williams days after giving birth to her daughter, Pilar, with fiancé Dennis McKinley last Friday.
The new mother took a screenshot of the reputed text and then posted it. "This is what my so-called 'Big sis' sent me last night 6 days after giving birth," Williams wrote Friday, before ultimately deleting the message. "@neneleakesis so miserable and ain't happy for nobody. It's not a contest I'm just living my life and being blessed. Yes, I posted this since you wanna go on live and speak on me yet again talk & about these texts I figured I'd let them see for themselves! #FatShamingANewMomShameOnYou #NonsupportiveEdglessbird #IsThisYourQueen?"
In the leaked text, Leakes reportedly wrote: "You lying a** big fat hungry b***h! You know I never put my hands on you! Marlo [Hampton], Cynthia [Bailey] nor Kandi [Burruss] can EVER say that!"
"You want an excuse for going in my closet without permission so you can talk yo fake s**t on IG all you want but remember my house is lit with cameras," she supposedly continued in the leaked message. "Oh and don't forget who was by your side & saved yo wack a** when u pulled Kenya off that sofa. Don't forget nobody f**ked with u in San Fran or in Spain but ME! If u got something to say, say the truth because if I put my hands on you, you will know it."
Leakes, who has been on the reality show since it began in 2008, denied the authenticity of the texts. She said she only messaged her nasty things after she heard what Williams was saying about her on social media, but opted to text them rather than blast her publicly. Leakes then claimed that Williams brought their drama to social media so she could drum up attention for her new pregnancy special, Porsha's Having A Baby.
According to Leakes, she only sent Williams well wishes after the birth of PJ last week. "Congratulations! No matter where we are in our relationship, being a mother is truly a blessing and only women can bring life into the world," Leakes wrote, according to a screenshot she posted.
She added in the caption, "This is what I sent you after you gave birth! I sent you text messages last nite after I saw on social media what you had said. I could have responded back on social media but I decided to text rather than do that!"
The Real Housewives of Atlanta reunion is slated to air April 7 at on Bravo. Williams' special airs April 28, following the three-part reunion for Season 11.