RHOC's Kelly Dodd Comments That The Coronavirus Is 'God's Way of Thinning The Herd'
Kelly Dodd of the Real Housewives of Orange County was slammed by Twitter users Tuesday after making claims about the coronavirus raising the ire of fans and critics alike.
Screenshots of the Instagram comment from Dodd were shared by writer/editor Evan Ross Katz on Twitter. The full message, which was a response to an Instagram commenter, reads as follows:
"That many that die anyway !! They would've died this year they were compromised !!!" she began. "Do you know how many people died from the h1n1 the swine flu or SARS ?? It's 25% get your facts straight you are only hearing numbers not the reality !! It's God's way of thinning the herd !!"
She then gave tips for how "compromised" people can avoid catching COVID-19. "If you are vulnerable or compromised stay inside if you don't protect others by wearing masks and gloves keep your distance and don't go out if you are ill !! It's common sense."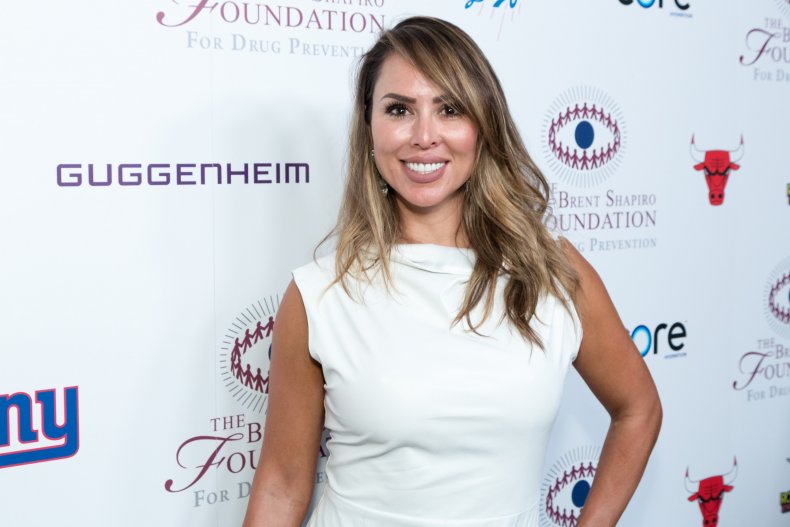 As of publication, this comment appears to have been deleted.
Questions as to why Dodd was on an airplane when she claimed to have coronavirus symptoms sparked her response. Dodd was reprimanded by her followers for flying during COVID-19, then posted a video of herself getting a COVID swab test. The Instagram story was still available to view on Tuesday.
Of course, there were disses that she even got a test, too.
In a comment, Dodd said she's "not asymptomatic," which seemingly means she is showing symptoms of the virus. This led people to question why Dodd was both tested for COVID-19 and on an airplane, apparently on the same day.
Commenters were outraged. "Look back at her posts," wrote @familyfirst1143. "She's in NY then the Hamptons and now flying home. This girl is making a mockery of this. I'm not surprised. More like embarrassed for her."
Someone else called her out. "If non-essential workers keep traveling back and forth like you, it will last longer," said @lunarojanyc. Dodd responded directly. "It's essential that I get back home! I waited...I'm not spreading anything..."
The screenshot shows another take from Dodd. "If it's dangerous why are the airlines still flying ? You think I want to fly ?" Dodd responded. "I had to get back how is that elitist ?? People are so judge mental [sic] it's sick!!"
Newsweek reached out to Dodd for comment but did not hear back by publication. If that changes, we will update this post accordingly. She did issue an apology for the comment that Covid-19 is "God's way of thinning the herd" on her Instagram stories Tuesday afternoon.
"When I wrote that it's God's way of thinning the herd, that's not what I meant," she said. "What I meant was—do these pandemics happen because it's God's way of—I'm not God. I'm not insensitive. I feel bad for all the families that have lost loved ones, and I do think we should all stay at home and protect everybody. That's not what I meant and I want to apologize to anyone who got offended, okay? I'm sorry."
Dozens of comments asked Dodd why she left her home in the first place. RHOC fans will remember that while Dodd is currently based on the West Coast, she is engaged to Rick Leventhal, a senior correspondent for Fox News, who lives in New York.
In his post on Twitter, Katz compared the comment to offensive comments on the coronavirus from Vanessa Hudgens. The High School Musical star said it was "inevitable" that people would die from COVID-19 in a cringe-worthy Instagram live session in mid-March.
This article has been updated to include Dodd's video apology, which was posted after our original publication.