Rhode Island, Hawaii Drivers Complain on Twitter About Potholes the Most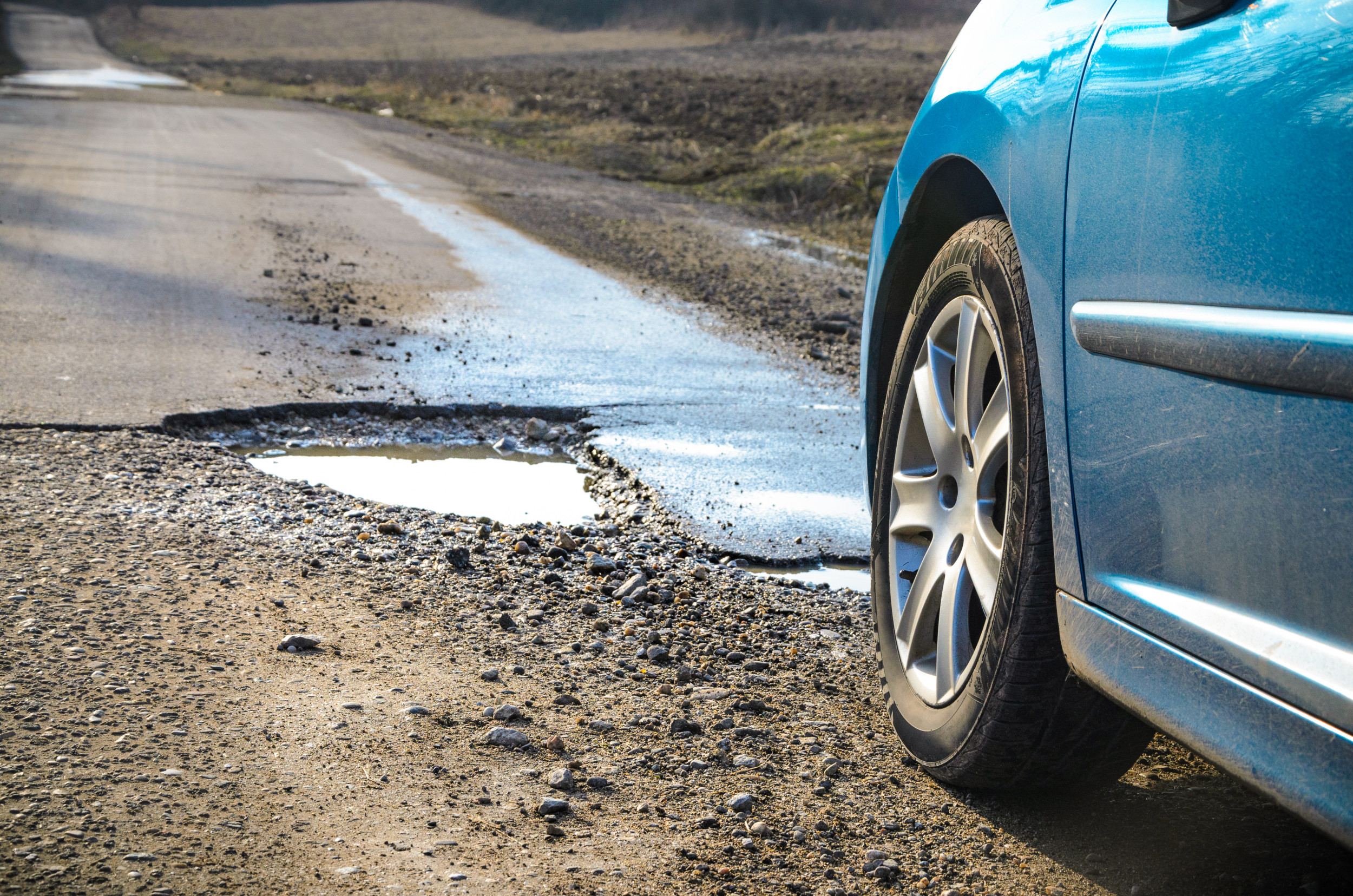 Potholes are a menace, whether you live in a part of the U.S. where they seem large enough to swallow your car or an area where they spring up every now and then.
Recently, junk car buying platform TheClunkerJunker.com compiled data from residents in all 50 states that complained about potholes on Twitter to find out which states and cities have the most problems.
To do so, TheClunkerJunker.com calculated the number of complaints per every 1,000 kilometers (or about 621 miles) of road.
The complaints weren't limited to cold-weather states.
Data showed that Rhode Island had the most pothole complaints out of any state with 23.4 yearly Twitter complaints per 1,000 km of road.
Hawaii, which doesn't traditionally have winter weather, came in second place with 20.6 complaints per 1,000 km of road while New York came in as a close third with 20.5 complaints per 1,000 km of road.
According to their website, once the Rhode Island Department of Transportation learns about a pothole on a state road, it is logged and crews as dispatched as soon as possible to fill it. Winter storms may delay the repair process. Complainers can visit the DOT's website to officially log a pothole issue.
Hawaii accepts road maintenance complaints by region with different email addresses and phone numbers depending on where the holes are located.
New York State residents can complain about potholes on state roads by calling 1-800-POTHOLE.
At the other end of the spectrum, Idaho was dead last with 0.4 complaints per 1,000 km of road, followed by Wyoming and Montana with 0.6 and 0.8 complaints respectively.
On a municipal level, Atlanta, Georgia had the most Twitter complaints about potholes, registering 529.1 complaints per 1,000 km of road.
Washington, D.C. was the runner-up with 451.4 complaints and St. Louis, Missouri was third with 385.2 complaints.
Registering the least complaints was Chesapeake, Virginia with 3.8 complaints per 1,000 km of road. Laredo, Texas and Boise, Idaho were tied for second position with 4.6 complaints. Stockton, California was third with 5.0 complaints.
Across the Atlantic Ocean, Edinburgh, Scotland registered the highest number of complaints in the United Kingdom with 570.3 complaints per 1,000 km of road. Stoke-on-Trent and Cambridge, both in England, were the runners-up.
The least amount of complaints were seen in the U.K. cities of Wakefield, Swansea and Lancaster.