Rhode Island and Nevada to Reopen Saturday as Governors Say States Have Reached Coronavirus Recovery Benchmarks
Nevada Governor Steve Sisolak and Rhode Island Governor Gina Raimondo have both announced that their states have will begin initial phases of reopening their economies amid the COVID-19 pandemic.
The governors both say their states were seeing a decline in cases of the virus and had met benchmarks required to move forward with the plans. The states are the latest to join a majority that have either begun reopening or plan to begin by next week, although some are doing so against the advice of public health experts and while cases continue to multiply.
"We are on track with our reopening criteria and will we enter phase one on Saturday May 9, before the current stay-at-home directive would have expired on May 15," Sisolak said during a Thursday news conference. "I'll be signing a new directive solidifying this announcement shortly."
Sisolak said the state had seen a "consistent and sustainable downward trajectory in the percentage of COVID-19 cases," along with a decrease in hospitalizations related to the virus. A limited range of businesses will be allowed to reopen when the first phase beings at 12:01 a.m. on Saturday, including retail outlets and salons. Restaurants can resume offering dine-in services at 50 percent capacity.
Several other businesses including casinos, bars and entertainment venues are not included in the initial phase. The governor said he does not expect any additional openings to occur before phase one ends on May 30.
"We have to be confident," Sisolak said. "The only way that somebody's going to come here from another state and gamble is if they know that we are the safest place to come to. And that's what we are trying to do with these restrictions."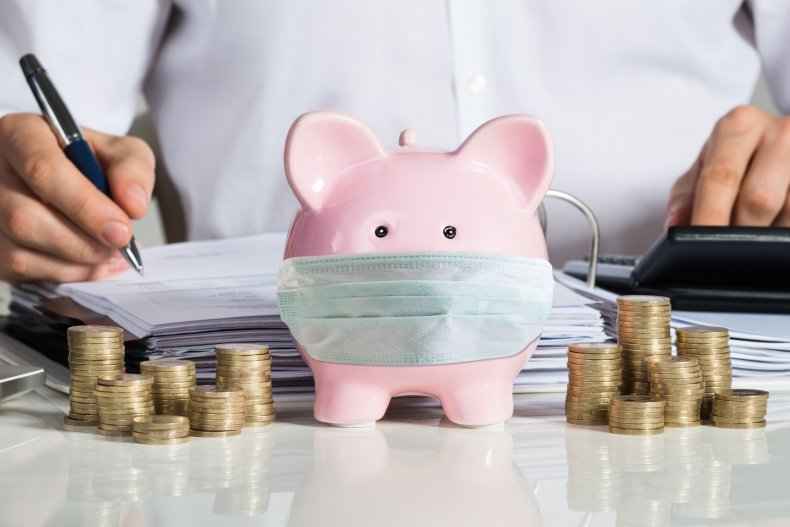 Raimondo said the decision to begin reopening Rhode Island was also based on data showing cases in the state were on the decline. The governor said that the state had experienced a 14-day downward trend in cases, as well as a decline in COVID-19 hospitalizations.
"We'll be lifting the stay-at-home order and officially beginning phase one on Saturday. What's it going to look like?" Raimondo said at a news briefing on Thursday. "Frankly, not very different than it looks right now."
The state will allow retail businesses previously deemed "non-critical" to reopen in the initial phase, although they will be subject to capacity limits. Non-emergency medical procedures will also be allowed to resume. Restaurants will not be allowed to resume dine-in services but can add alcoholic beverages to their to-go offerings.
Rhode Island salons, gyms and entertainment venues will remain closed in the first phase. Social gatherings are restricted to no more than five people until at least May 22. The five-person capacity limit also applies to religious services, although 10 or fewer people can gather for funerals.
"My goal is to get as many people back to work as quickly as possible without ever jeopardizing our public health and without ever having to go backward to where we've just come from, which is shutting down our economy," said Raimondo. "It means we have to be smart about it, we have to be thoughtful and we have to go slow."
Newsweek reached out to the offices of Sisolak and Raimondo for additional comments. This article will be updated with any responses.