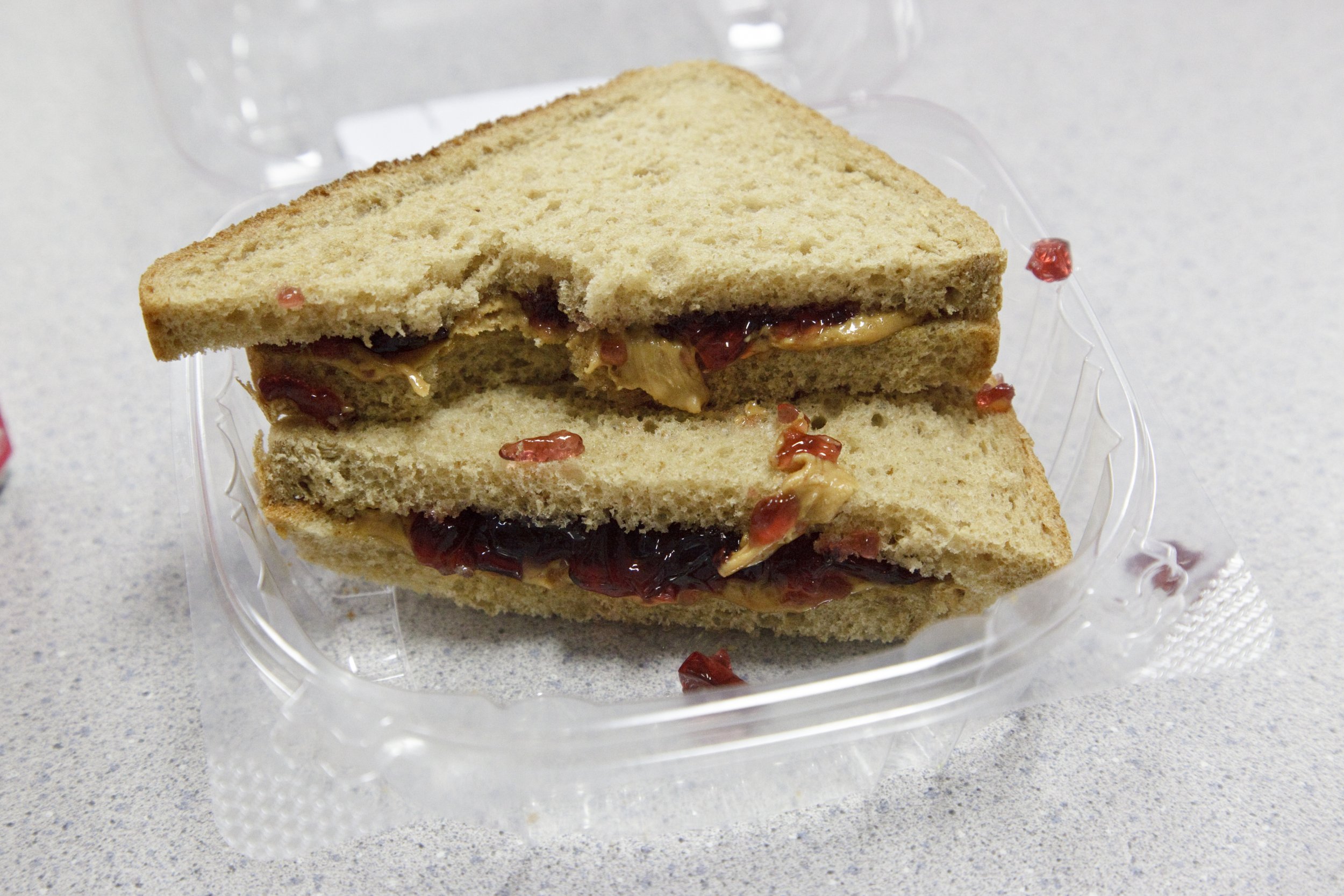 One Rhode Islander has set her sights on eliminating a local school district's lunch debt after a Facebook post from the district announced that menu choices would be eliminated for students who owe on their accounts.
A May 5 Facebook post from the Warwick Public School District in Warwick, Rhode Island drew national headlines this week when the district announced that beginning May 13 students who owe money to their lunch accounts will only be given a sun butter and jelly sandwich as their main meal item rather than a variety of other menu items.
"In accordance with Warwick School Committee Policy EFB; Effective Monday, May 13, 2019, if money is owed on a paid, free, or reduced lunch account a sun butter and jelly sandwich will be given as the lunch choice until the balance owed is paid in full or a payment plan is set up through the food service office," the post read in part.
As of Wednesday evening, the post had garnered over 930 comments, with many reacting to the district's decision, commonly referred to as "lunch shaming." Other school districts around the country have invoked similar policies, including a 2017 incident where a child in Arizona had his hand stamped with the word 'lunch money' so his parents would know he owed a balance.
In other districts, children have seen their food thrown away or been served a limited menu — such a cheese sandwich given to children in New Mexico in 2017.
According to a separate Facebook post from the Warwick School District, dated May 8, the change in policy is needed as the district has $77,000 in outstanding debt due to unpaid lunch balances. The balances range from under $1 to over $500 and 72 percent of the overdue accounts belong to students who are not registered for the free and reduced lunch program, the post says.
Despite the outstanding balance, restaurant owner Angelica Penta offered to contribute $4,000 to help the district. However, Penta told WPRI that the district rejected the check she tried to give them.
"They basically said they couldn't take my check because people would get upset if their child's lunch was being paid for," Penta said. However, Penta wrote a check for the same amount to the neighboring West Warick School District to help with overdue lunch balances there.
West Warwick, Penta said, was happy to accept the donation and planned to apply it to balances at the end of the school year.
Penta elaborated in a Facebook post where she said she met with the Warwick district twice to offer the money and came away from the second meeting in tears. "I get where they are coming from. They don't want parents getting upset if their child's lunch gets paid for, but if they are going through hard times they may need help. I come up with several different ideas and they were all shut down. Please if anyone has any ideas how we can stop this please let me know. In the meantime, it's important to pay off your lunch bill. If you need help reach out to me, but please understand this is for unpaid lunch bills in Warwick. There is no need for any child to be denied a hot lunch. We never know a child's or their families situation, everyone struggles at some point," she wrote.
Penta, who set up donation jars at her two restaurants to collect the money, offered for parents and guardians who need help to pay their bill to contact her directly. However, Pena's neighbor, Cait Clement, has now taken the fundraiser a step further by organizing a GoFundMe account aimed at paying off the full debt owed by students in the Warwick School District.
As of Wednesday evening, the fundraiser had raised $23,756 of its $77,000 goal.
The Warwick School District said that parents are welcome to contact the school to establish a payment plan for their child if they cannot pay the entire balance and explained that some balances are due to children charging "a la carté" items such as pizza and ice cream that are offered in addition to traditional meal items. The Facebook post also explained that children would only be given the butter and jelly sandwich, along with milk, the vegetable of the day and a piece of fruit, if all other avenues to receive payment, including sending multiple notices of an overdue balance and attempts to establish a payment plan, have been exhausted.
"No students are left without a meal under our current policy," the post said, adding that district's subcommittee has recommended that students be given their meal of choice "regardless of their account status." However, it is unclear if the district plans to implement the recommendation or move forward with the original policy.
"With this policy, we seek to find a balance between being fiscally responsible and ensuring that all our students are provided with a healthy, nutritious lunch. With respect to donations, we are grateful for any financial support that has been offered. We are working with our attorneys to ensure that we accept donations in compliance with the law and that the donations are applied in an equitable manner," the district said.