Marijuana Grow Operations Found Near Rhoden Family Murder Sites in Ohio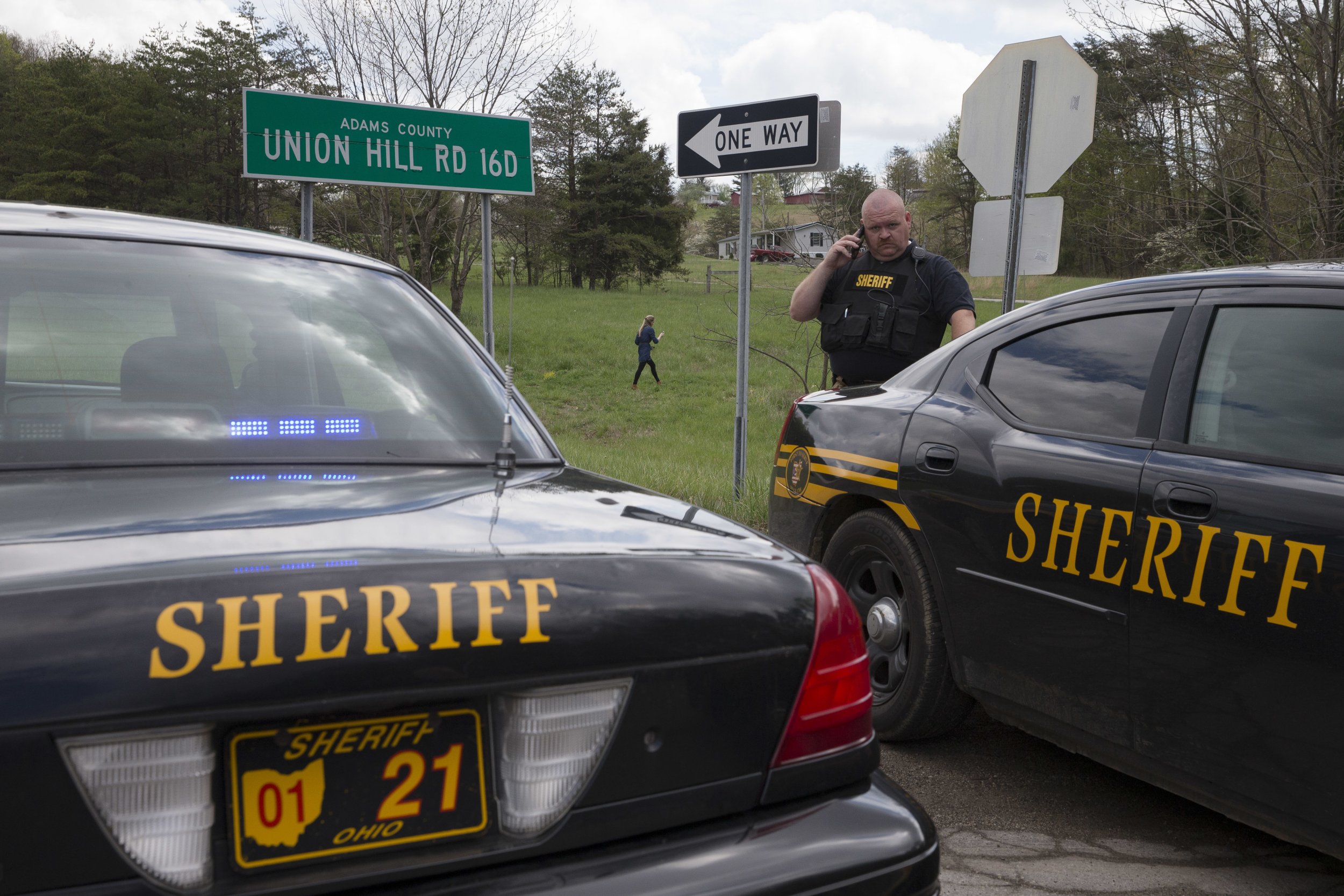 Marijuana grow operations were found near three of the four crime scenes in last week's slayings of eight members of a rural Ohio family, officials said.
No arrests have been made in connection to the murders and Ohio Attorney General Mike DeWine and Pike County Sheriff Charles Reader did not say whether the murders were drug-related, but they told reporters on Sunday that the killings were pre-planned and specifically targeted the Rhoden family.
The names of the eight deceased family member were released on Sunday. They are: Hannah Gilley, Christopher Rhoden Sr., Christopher Rhoden Jr., Clarence "Frankie" Rhoden, Dana Rhoden, Gary Rhoden, Hanna Rhoden and Kenneth Rhoden. Their ages range from 16 to 44.
All were shot in the head in what officials called "execution-style" slayings. Some were asleep in their beds when they were killed. Three children, a four-day-old, a six-month old and a 3-year-old, survived the shootings; the youngest was laying next to its mother in bed when she was shot dead.
"It was a sophisticated operation, and those that carried it out were doing everything they could to hinder their arrest and prosecution," DeWine told reporters.
He said on Sunday that 18 pieces of evidence discovered during searches around each of the four crime scenes will be sent to the state crime lab. He added that authorities have conducted up to 60 interviews and executed five search warrants since Friday. DeWine and Reader declined to release any additional information because they said they want to keep it out of the hands of the "bad guys," who remain at-large.
Because the suspect or suspects in the murders have not yet been caught, Reader told Pike County residents to arm themselves if they feel afraid. Reader suggested the other members of the Rhoden family should arm themselves.
The Rhoden family released a statement on Saturday in which they thanked the multiple law enforcement agencies that responded to the shootings. On Saturday, officials released tapes of two 911 calls made on Friday morning after two bodies, including that of Gary Rhoden, were discovered.
"I think my brother-in-law is dead," said an unidentified, upset caller, who spoke with a female 911 operator. "There's blood all over the house. My brother-in-law is in the bedroom and it looks like someone has beat the hell out of him."
Earlier on Sunday, Jeff Ruby, a Cincinnati-area restaurant owner, offered a $25,000 reward for anyone with information that could lead to the arrest of the suspect or suspects.