'RHONJ's' Margaret Josephs Says Cast Member Gave Her 'Whiplash' From Hair-Pulling Assault on Season 10
The Real Housewives of New Jersey Season 10 trailer offered a mere glimpse of the drama some of the cast members will endure on the upcoming new season of the Bravo reality series, and one housewife is already speaking out over the "rough" year she faced while filming the show.
Broken friendships are nothing new to the RHONJ franchise. Since the show first debuted in May 2009, the women on the cast have squabbled and gossiped behind one another's backs. There have even been more than a few verbal altercations throughout the show's history, including Teresa Giudice's infamous table-flipping incident. However, things actually got physical during Season 10.
Margaret Josephs, who arrived to the RHONJ cast in 2017, spoke out about the violent moment she suffered from one of her co-stars in the new season, although she refrained from revealing the culprit's name.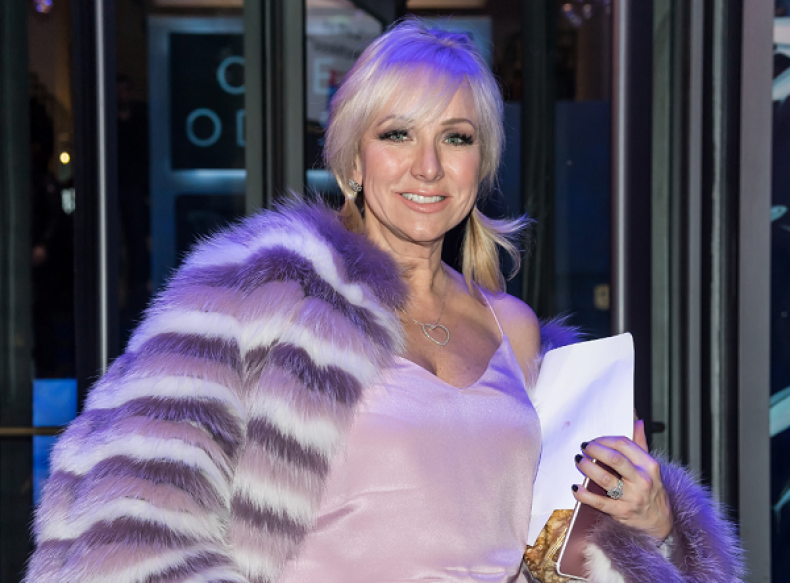 "We see my 'unbeweavble' ponytail pull right in the trailer. I had it a little rough this year," Josephs said while appearing on the HollywoodLife Podcast, released Monday.
Joseph's castmate Dolores Catania, who was also featured on the podcast, chimed in: "You got assaulted."
The RHONJ Season 10 trailer opens with the cast screaming and shouting while an image of Joseph being pulled by her hair flashes across the screen. All the commotion makes it difficult to see exactly who caused the incident, but Josephs suggested it wouldn't be that hard for longtime fans of the show to guess. "We all know our friend group, so I'm sure you guys could assume who it is, though I'm not going to say," Josephs said.
"But it was a sneak attack from behind—the worst kind," she continued. "I mean I've got whiplash. I'm going to leave it at that. I definitely got whiplash from it. No bleeding, thank God, but definitely whiplash."
Despite a particularly tumultuous season, Josephs said she still was able to "rise above it" and continue working on the show. "I don't think anything really gets me down," she said.
"I've been trashed. I was called an anti-semi, home-wrecker, this and that," Josephs said. "But I think if you believe in yourself and you're confident in your being and stand by what you believe in and are authentic, you can survive anything. And I think that's with all of us. We're all pretty strong characters."
While she didn't spill too many details, Giudice has hinted at her involvement in a dispute with a castmate that caused her "anger levels" to rise. "What happened, I didn't expect it to happen. I'm shocked," Giudice said while speaking to Us Weekly about the new season in July.
"It's just screwed up, you know? Let me just tell you, I was more mad this season than when I flipped the table," she added.
It was during the Season 1 finale when Giudice flipped over a dining table in the midst of a heated confrontation with Danielle Staub, who also appears in Season 10.
Giudice's sister-in-law, Melissa Gorga, also remarked about the intense drama the women encounter throughout Season 10, noting Giudice would display some of the notorious instigator behavior she was known for since RHONJ's early beginnings.
"You are going to be shocked at some of the things that come out of Teresa's mouth and out of mine. I would say, Teresa and I got very deep with things you have been waiting for us to say for years and it's finally getting said," Gorga told Us Weekly in July. "I think it's shocking at the point that we are. We're both very comfortable in our own skin."
Real Housewives of New Jersey returns to Bravo with Season 10 on Thursday at 8 p.m. ET.