#RHONY Trends as News Breaks That Bethenny Frankel Will Quit 'The Real Housewives of New York'
Bethenny Frankel is bowing out of the Real Housewives franchise, the reality TV star confirmed on Wednesday evening.
Frankel first joined acclaimed reality series The Real Housewives of New York City when it premiered in 2008, before exiting the series in 2010 during the show's third season. She rejoined the show during its seventh season, which premiered in 2015, and stuck with it since then.
Frankel posted a photo to Instagram explaining her decision, along with a screenshot of her RHONY introduction and tagline, "New York City is my playground."
"I wanted to take a moment to write a personal note to you. I am so grateful to you for sticking with me through everything. You started this journey with me in my tiny apartment in my late 30s, wondering what would happen to me. I was broke, single, had no family and no idea what the future held. I had big dreams and I never stopped, but I honestly didn't know if I would ever get here," she wrote.
The post came hours after Variety broke the story about Frankel's exit.
The online entertainment site reported that Frankel signed a deal in March with MGM Television and producer Mark Burnett that will allow her to develop unscripted projects, executive produce those projects and star in them.
In her Instagram post, Frankel added: "I am fortunate to have created a business and career that some people only dream of. I had a beautiful baby girl who is now 9 years old, and she has changed me as a human being. I was able to give back and help people all over the world who have been hit with the worst of unforeseen circumstances, which we will all continue together.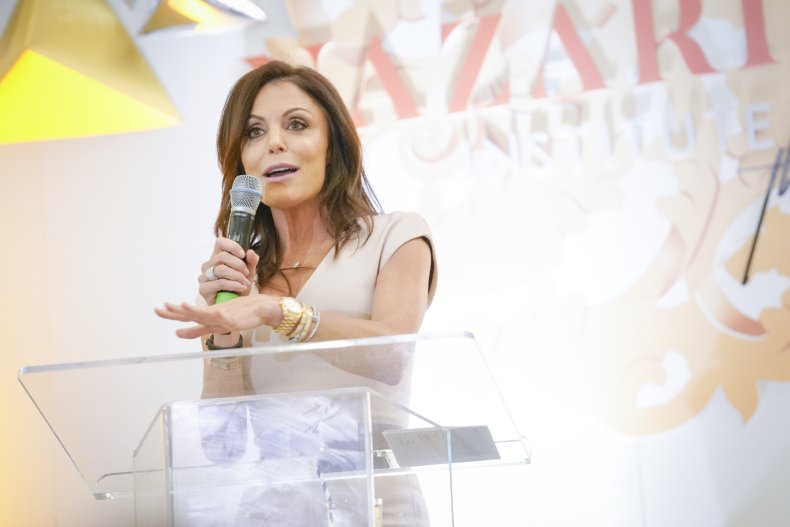 In addition to starring on RHONY—in the years that she has been tied to Bravo—Frankel also made guest appearances on The Real Housewives of Beverly Hills and starred in the spinoff shows Bethenny Ever After and Bethenny & Fredrik. She also has her Skinnygirl Global lifestyle brand and her B Strong Disaster Relief charity.
Frankel never shied away from the spotlight while appearing on the show, Variety pointed out. While on the show, she divulged the painful toll her divorce and custody fight took on her as well as the devastation she was after the death of her on again/off again boyfriend Dennis Shields last year.
Following the news that Frankel would be leaving the show, fans took to social media to react.
"So much of this past season was about her figuring out how to compartmentalize the show vs. the rest of her life," one user, @r0bwatson, tweeted.
Others expressed an array of other emotions, including surprise, dismay and excitement for Frankel's next projects.
"It's an end of an era," author Gary Janetti wrote.
Tai Beauchamp added: "Even more excited for you B, if that is possible! You are the real deal! ❤️ you!"
#RHONY Trends as News Breaks That Bethenny Frankel Will Quit 'The Real Housewives of New York' | Culture