Why Is 'RHOP' Not On Tonight? Season 7 Reunion Date Revealed
The women of The Real Housewives of Potomac (RHOP) are ready to air out their many grievances at the Bravo show's Season 7 reunion.
The beloved reality show stars Candiace Dillard-Bassett, Wendy Osefo, Gizelle Bryant, Mia Thornton, Karen Huger, Robyn Dixon and Ashley Darby, and the latest installment has seen plenty of clashes between the cast members.
At the end of every installment of Real Housewives, Bravo executive Andy Cohen sits down with the casts to go over the events of the episodes, and the reunions are famed for creating some of the most dramatic moments of the entire franchise.
With so many feuds and disputes taking place in Season 7 of RHOP, we're sure the reunion episodes will be just as explosive as fans will be expecting.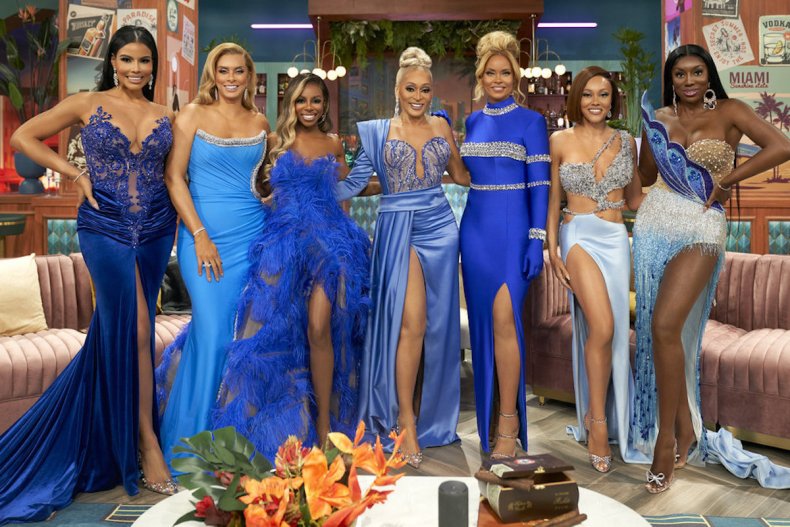 Unfortunately for viewers, although the RHOP season finale aired last week, there is still a bit of a wait for the reunion.
Newsweek has everything you need to know about when fans can next catch up with the women of RHOP.
Why Is RHOP Not On Tonight?
RHOP is not airing an episode on Sunday, February 12, as it is taking a break between the season finale and the first part of the reunion.
In its usual slot of 8 p.m. ET on Bravo will be a repeat of Below Deck Season 10, episode nine.
RHOP Season 7 Reunion Air Date
The first part of the RHOP Season 7 reunion is scheduled to air on Sunday, February 19.
Part two of the RHOP reunion will follow on Sunday, February 26, with the third and final part scheduled to air on Sunday, March 5.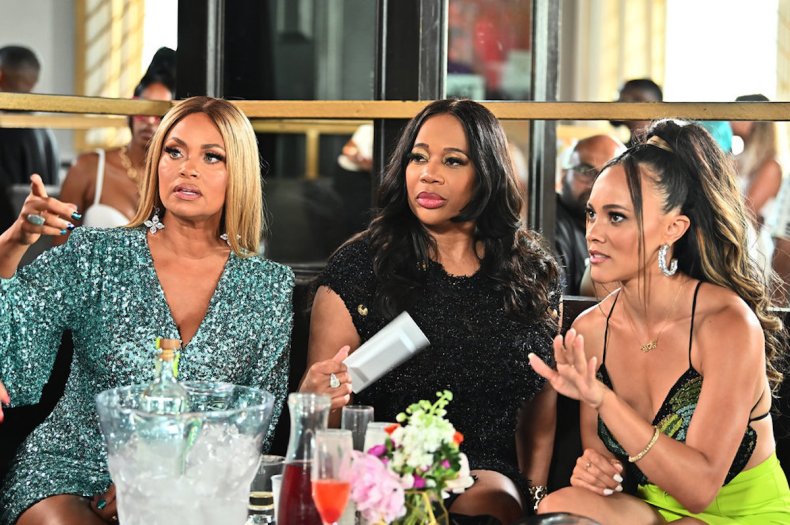 RHOP Season 7 Reunion Trailer
Bravo has released the trailer for the RHOP reunion episodes and the short clip has hinted at a lot of drama.
The teaser kicks off with Cohen bringing up the fact that Bryant is dating Winter House star Jason Cameron. Darby was dating Luke Gulbranson, who also stars on the Bravo show, but that duo has already split up.
Darby also opens up about her divorce from estranged husband Michael Darby but she admits that their prenuptial agreement "really just did not work out in my favor."
Details about the prenup are not revealed in the trailer but both Bryant and Osefo seem shocked by whatever revelations Darby is set to make, with Osefo heard asking: "Dang, Ashley! Why you sign that?!"
Meanwhile, Thornton's former friend Jacqueline Blake arrives on set to confront her. The pair had been close since childhood but fell out during a cast trip to Mexico, and it doesn't look like they will be making up anytime soon.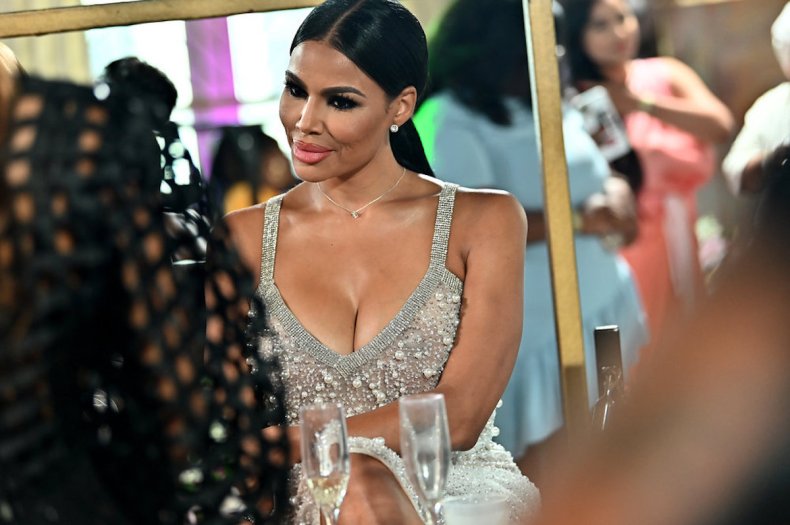 Elsewhere, Bryant is confronted over comments she made about Dillard-Bassett's husband, Chris Bassett, making her feel "uncomfortable" at last year's reunion.
"You use this show to lie on people because you have nothing else going on," Dillard-Bassett can be heard saying, to which Bryant responds: "How did I lie on Chris?"
Bassett makes an appearance himself and asks Bryant: "What did I do?" before becoming emotional and saying: "I've suffered through this for 10 months, losing clients, losing money, answering to my family!"
Huger and her husband, Ray Huger, open up about the rumors regarding Karen and a man known as "Blue Eyes," while "friend of" the show Charrisse Jackson Jordan hints that she has more of Karen's secrets to spill.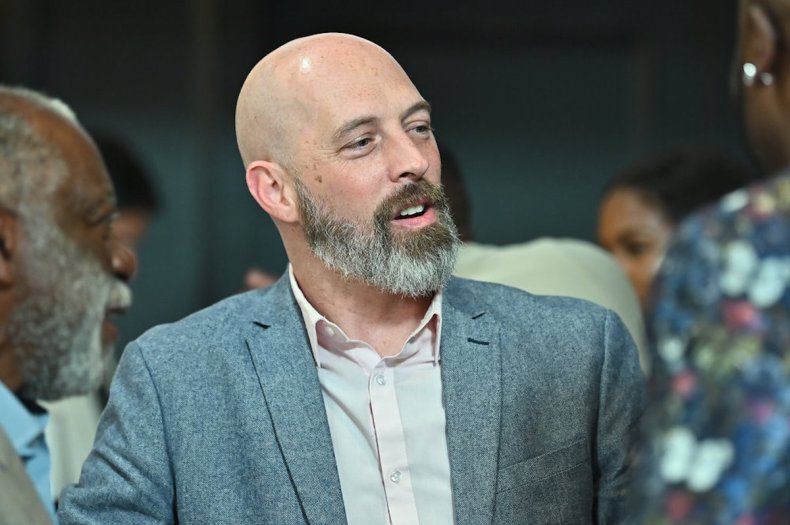 Karen also looks set to clash with Dixon again, as she claims that she "has witnesses" that saw Dixon's husband, Juan Dixon, cheating, something both Robyn and Juan denied in an earlier episode of RHOP.
Hilariously, at the end of the trailer, Cohen reminds the ladies that his "forever FLOTUS" Michelle Obama, who is a RHOP fan, could be watching, to which Dillard-Bassett quips: "She's turned the channel."
Part one of The Real Housewives of Potomac Season 7 reunion will air on Sunday, February 19 at 8 p.m. ET on Bravo.