RIBA Stirling Prize 2016: Damien Hirst Gallery, University Buildings Vie for Architectural Award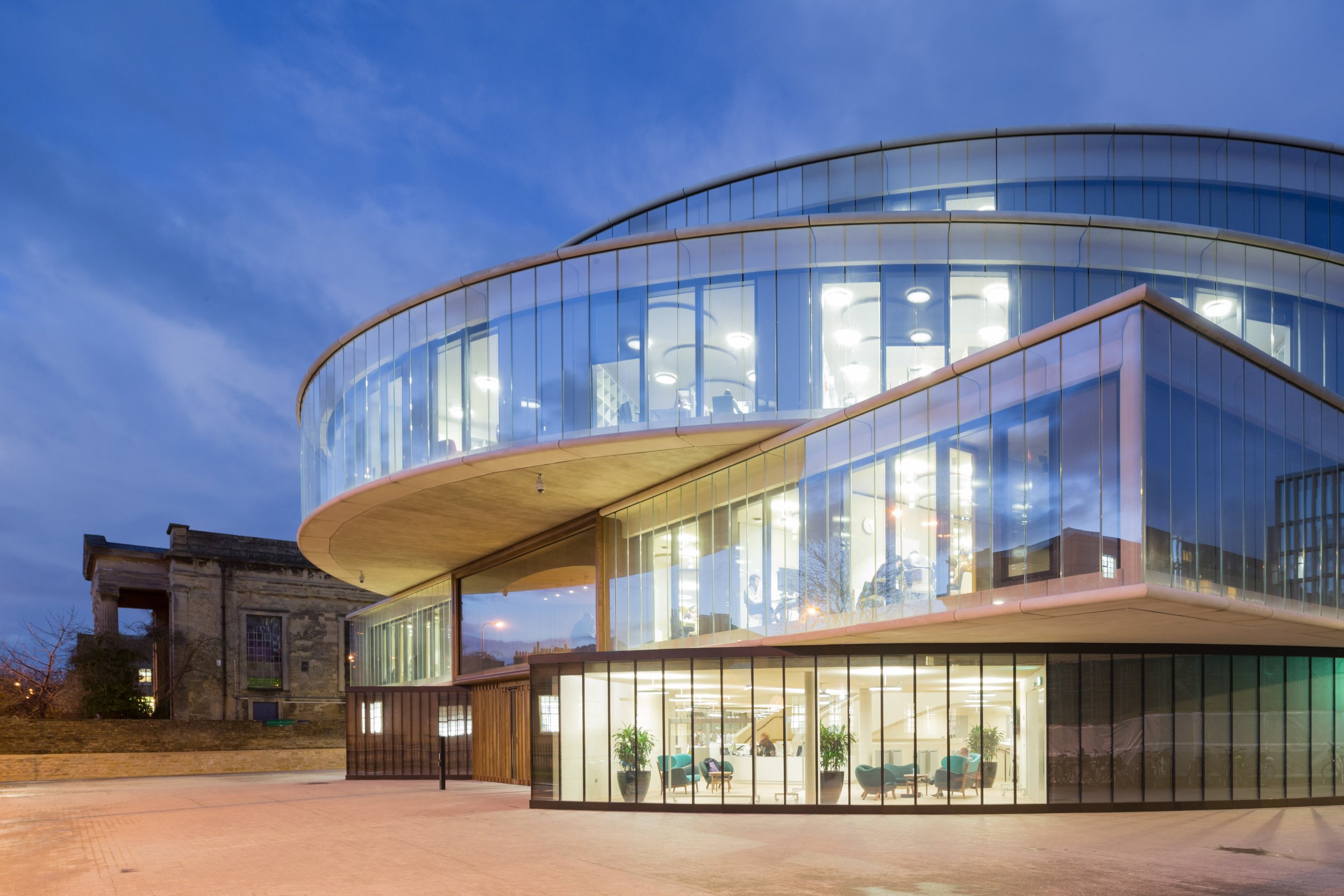 Damien Hirst's new free admissions gallery and a multi-layered wedding cake-like school are among the buildings vying for the 2016 Stirling Prize, the Royal Institute of British Architects' (RIBA) top award honoring the best in architectural brilliance.
Hirst's Newport Street Gallery, a venue exhibiting his private works that launched in October 2015, is recognized for its "superb gallery spaces and a beautifully curated new street," said RIBA in nominating Caruso St John Architects.
Outhouse, a privately owned home in the Forest of Dean on the Welsh border, becomes the first private house to be nominated for the Stirling Prize in 15 years. It was created by Loyn & Co and among its innovations include a field on the roof.
dRMM Architects' renovation of Trafalgar Place, a residential development in London's Elephant and Castle, is also up for the award. "Clever use of brickwork gives the new buildings an identity of their own: eight types of bricks have been used, each one chosen to reference neighbouring buildings," RIBA officials said.
Famous architects Herzog and de Meuron's twisting, glacial wedding cake building, The Blavatnik School of Government, is the first of two designs commissioned by Oxford University to be nominated. The architectural practice previously won the Stirling Prize in 2003 for designing the Laban Dance Centre in London.
The other Oxford-commissioned design is Bodleian's Weston Library, a Grade II-listed building that was "transformed by a bold new glazed mezzanine" by WikinsonEyre, the architecture firm that previously won the prize in 2001 (for Rotherham's Magna Centre) and in 2002 (for the Gateshead Millennium Bridge).
The final nominee is the City of Glasgow College's Riverside Campus, designed by Michael Laird Architects & Reiach and Hall Architects.
RIBA president Jane Duncan said: "Every one of the six buildings shortlisted today illustrates the huge benefit that well-designed buildings can bring to people's lives. As seen at Trafalgar Place and Newport Street Gallery, they can breathe life and kick-start regeneration in neglected urban pockets to create new, desirable destinations and communities; as with Blavatnik School of Government, Weston Library and City of Glasgow College, they can give cities and institutions a new landmark to delight and draw in visitors, improve education potential, and increase civic pride. Meanwhile Outhouse provides a fantastic model for a private house – one that delights its owners and responds exceptionally sensitively to its treasured rural position."
The Stirling Prize will be decided by a panel of judges led by chairman Patrik Schumacher, partner and director at Zaha Hadid Architects. Paul Monaghan, director of 2015 prize-winning firm AHMM, joins Schumacher. The other judges are Roisin Heneghan, co-founder and director of architecture firm Heneghan Peng, Mike Hussey, founder of investment and development group Almacantar, and artist Rachel Whiteread.
The winner of the Stirling Prize will be announced at a ceremony on October 6.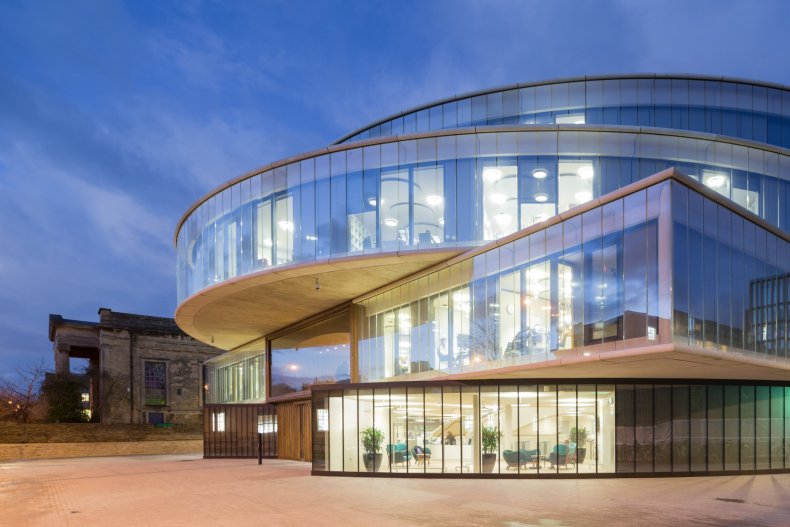 In Focus
This year's RIBA architectural design nominees include Damien Hirst's free gallery in London.
Launch Slideshow

6 PHOTOS