Ric Flair's Surgery a Success; Won't Be Attending Starrcast II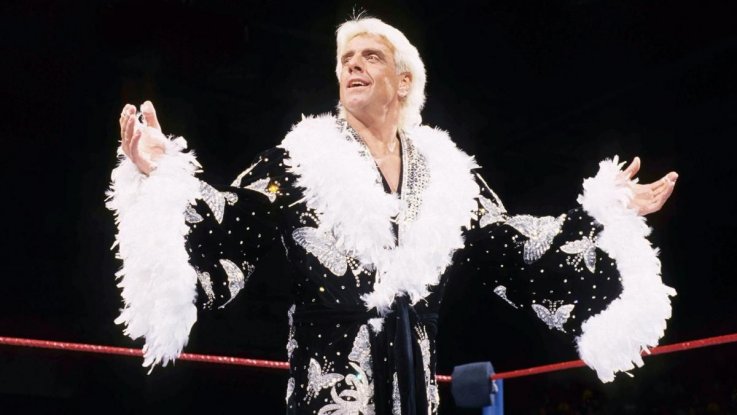 Wrestling legend Ric Flair underwent successful surgery Monday afternoon, but will not be well enough to attend Starrcast II this weekend.
In a statement given to Newsweek , Flair's wife Wendy Barlow said " It has been a long week, but I am so happy to report he is out of surgery and in the recovery room. Doctors said the procedure was a success!"
Barlow also thanked everyone for "all the prayers and support they received during this difficult time."
Because of the unexpected health emergency, Flair won't be attending The Roast of Ric Flair at Starrcast II, where he was scheduled to be the guest of honor. The event was scheduled for Friday, May 24. Starrcast has yet to comment on the status of the event, or on refunds or rainchecks.
Flair - real name Richard Fliehr - was rushed to the emergency room in Atlanta Thursday morning. Flair's representatives confirmed that this was not a planned procedure as was stated by Starrcast II organizer Conrad Thompson.
Doctors would not clear Flair for surgery on Friday and postponed it to Monday afternoon.
This is not The Nature Boy's only public health scare. In August, 2017 Flair was placed in a medically induced coma for 11 days after rupturing his intestine. This led complications including kidney failure. He would be on dialysis following surgery and underwent rehabilitation. After completing rehab, he would marry his longtime girlfriend, Wendy Barlow.
Flair would be mostly off of WWE television, but would return for the SmackDown 1000 show in 2018 to reunite with the stable, Evolution with Triple H, Randy Orton and Batista. He wouldn't be seen again on WWE television until the February 25 episode of Monday Night Raw he was the catalyst for a feud between Triple H and Batista at WrestleMania 35 when Batista attacked him during his 70th birthday celebration.
Ric Flair's Surgery a Success; Won't Be Attending Starrcast II | Sports