Ric Flair Hospitalized in Atlanta, Reportedly In Very Serious Condition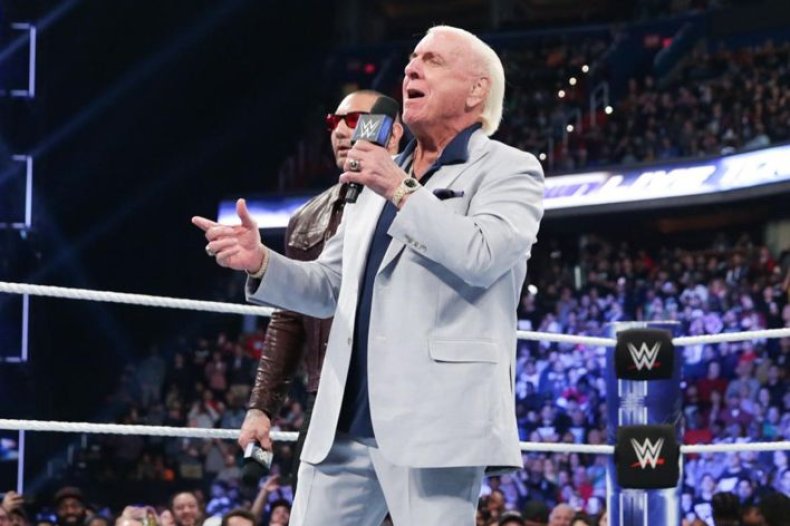 UPDATE (1:30 pm EDT)
According to Conrad Thompson, organizer of Starrcast II, the story reported by TMZ is "not as grave or serious" as they made it out to be. It also said that Flair's visit to the hospital was planned and that he wanted to have it done before he flew to Las Vegas for next week's event.
Flair is set to be present for "The Roast of Ric Flair" during Starrcast II.
Original story
Wrestling icon Ric Flair reportedly suffered a medical emergency Thursday morning.
According to TMZ Sports, Flair was in the Atlanta area when he was rushed to the emergency room. The 70-year-old's condition is not yet known, but TMZ is reporting that the situation is "very serious."
The story is still developing….
This isn't Ric Flair's first serious medial scare in recent years. In August, 2017 Flair - real name Richard Fliehr - was placed in a medically induced coma for 11 days after rupturing his intestine. He had to have emergency surgery to correct an obstructed bowel, a serious condition that led to additional complications for Flair including kidney failure. He was on dialysis for a period following his surgery, and spent a month in the hospital undergoing additional treatments and rehab. Flair would eventually pull through and would marry his longtime girlfriend Wendy Barlow.
Flair revealed in the biography To Be The Man he suffers from alcoholic cardiomyopathy. It's a condition brought on by excessive drinking that weakens the heart, making it difficult for it to pump blood efficiently throughout the body.
Flair was last seen on the February 25 episode of Monday Night RAW celebrating his 70th birthday. However, this was the same night that Dave Bautista returned to the WWE to start a WrestleMania program with Triple H. Bautista attacked Flair backstage, igniting the feud with Triple H that culminated in a No Holds Barred match at WrestleMania 35.
There has been no official word on Flair's condition from the WWE, or his daughter Charlotte who is herself a WWE Superstar and set to compete in a title match this Sunday at the Money in the Bank pay-per-view.
Newsweek will continue to update this story as more information becomes available.