Ricarlo Flanagan's Friend Urges Public to Take COVID Seriously After His Death at 41
A friend of late star Ricarlo Flanagan has urged the public to take COVID-19 "seriously" following the comedian and rapper's death aged 41.
Flanagan, who was a semi-finalist in the ninth season of Last Comic Standing and had a recurring role in Shameless, died of COVID complications over the weekend, his talent representative confirmed to Variety.
Stu Golfman, of KMR Talent, told the outlet: "Sadly this pandemic has taken the life of an extremely talented performer and even nicer human being. Ricarlo will be greatly missed."
Golfman also informed Newsweek that his client passed at the age of 41, not 40, as has been widely reported by other news outlets.
Just days before his death, Flanagan took to Twitter on October 1 to reveal that he was struggling with the virus, as he wrote: "This covid is no joke. I don't wish this on anybody."
Since news of his death was revealed, Flanagan's friend, comedian Steve Hofstetter, was among a host of comics who shared tributes on social media.
Hofstetter wrote: "I just heard that Ricarlo Flanagan has passed. I don't know details yet. Other than he was one of the funniest, kindest people I knew in this business. I worked with him on so many things, hung with him so many times, and I will miss him so much. Just f****** wrecked right now."
He then pointed to Flanagan's tweet about his battle with COVID as he continued: "Ricarlo Flanagan was one of the kindest people I knew. Knew, in past tense. This is the last thing Ricarlo tweeted before he died.
"Please take this seriously. Please get vaccinated. Please wear a mask. This isn't about 'freedom.' This is about not wanting to lose people."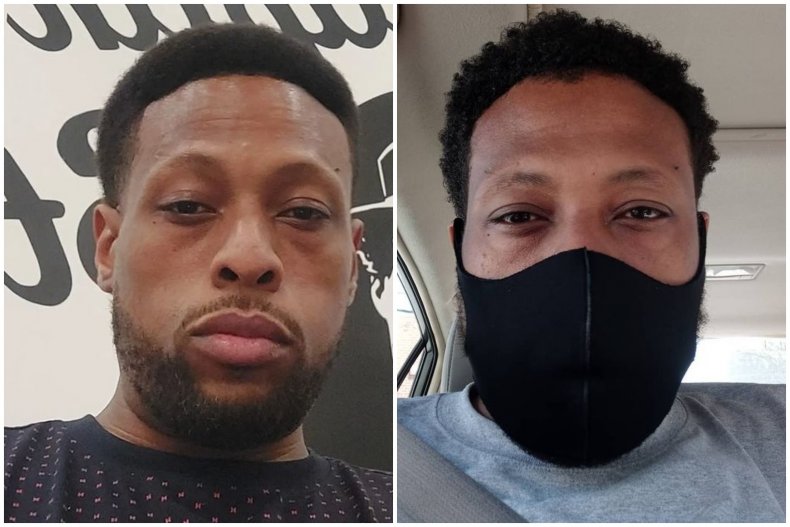 "I'm hurt. And I'm mad," he went on, "I'm mad at the people who downplayed this for their own gain. At the people who see others as statistics. At the people who got vaccinated to save their own lives but tell others not to for clout. At the people whose selfishness killed my friend.
"My friend is gone. As I sit here trying not to be broken, I wish every anti-vaxxer, anti-masker, science-denier, and lying scumbag gets a chance to know this pain.
"Not out of vengeance. But because maybe THEN you'll learn how wrong you are. And maybe then you'll stop."
It is not known whether Flanagan had been vaccinated at the time of his death.
Following Flanagan's death, a GoFundMe page has been set up to provide assistance to his family. The goal of $10,000 has been surpassed and, at press time, the total funds raised stands at $18,385.
"The news of a loved one's death is never something easy to hear, let alone if you are far away from the individual," reads a statement on the campaign page. "Our dear friend has suddenly passed away and sadly was far from his family.
"Ricarlo Flanagan was a loving son, grandson, cousin, nephew, and friend with many amazing talents. He brought laughter to every room he walked in.
"We would like to get him home to his family in Cleveland, Ohio, so his family can put him to rest. We ask that you please keep his family in your thoughts and prayers. Please help us with any contribution you are able to give. This will be greatly appreciated, not only by us but most importantly by his family."