Rich Camp: Teaching the Wealthy About Money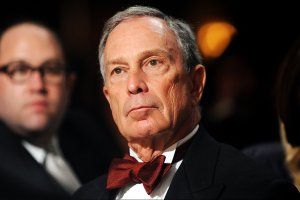 Poor Franc Currency. His story begins circa 2006, when Currency, an entrepreneur in his sixties, made $200 million selling his business. He, his wife, and three children had to decide how to divvy up their newfound money. Should they start a foundation? How much should they sock away in bonds, hedge funds, stocks? Do they set up trust funds for their grandchildren? As the family debates these question over a two-year period, the financial crisis hits. Currency's stock portfolio drops by as much as 30 percent. A hedge fund the family had invested in blows up. It's enough to give any wealthy patriarch acid reflux.
Currency's story is a case study used to teach wealthy people at a weeklong financial boot camp about how to handle their money. For the price of roughly $10,000, students stay at an upscale hotel on the campus of The Wharton School of the University of Pennsylvania. They slum it by eating in the dining hall, and rather than pass the evening drinking cocktails, they have to do homework. The currency case study, in particular, is meant to encourage the rich campers to talk among themselves about the psychological aspects of inheriting cash: ways to keep it, grow it, spend it, and pass it on to their children. In this post–Bernie Madoff world, private financial advisers say that the rich want to feel like they have more control over their investments: from knowing how to read financial statements to evaluating the returns of hedge funds. "To be rich now means to live with anxiety," says Keith Whitaker, an adviser with the private-wealth firm Wise Counsel Research. "Will you remain wealthy? Will the market or the federal government strip you of your assets?"
The Currency case study is taught at one of a growing number of seminars around the world offered by private-wealth-management companies and big banks, such as HSBC or Merrill Lynch. Standard Chartered recently started a training program for young clients, while Citigroup's rich boot camp in Asia in 2010 drew a record number of participants. These financial seminars are fairly secretive. The firms and banks do not want outsiders to know which millionaires or billionaires attended, nor will they divulge details of the more lavish weekend seminars in Singapore, London, or Miami. For many of the big banks, the weekends are invite only and offered as a free service or marketing tool for big clients. The price of admission: to qualify, families must hold investable assets between $25 million and $100 million. In recent years, as the number of millionaires has grown in such countries as China and India, the demographics of the weekends have become more international. A recent seminar held in August at Wharton drew attendees from Greece, Thailand, the United States, and Costa Rica.
While the 2007 global financial crisis and lingering volatility in the stock market has caused high levels of stress among the rich, the recent public debates over what it means to be wealthy also have not helped. The possible expiration of the Bush tax cuts and the estate tax have left the wealthy in limbo; states such as New Jersey and Washington have been eyeing the incomes of millionaire residents as a possible source of tax revenue for depleted state budgets. "We're going to have a different tax world with different marginal tax rates depending on where people live," says Richard Marston, a professor of finance at Wharton. In this climate, Marston says it is hard for the rich to know how to act. "The wealthy are not concerned about where their next meal comes from, but they are concerned about liquidity, transferring wealth, and charitable giving," says Greg Friedman, president and chief investment officer of Greycourt, a financial-advisory firm. Also, the rich want to find financial advisors they can trust and to possess enough of an understanding of the stock market, bonds, and hedge funds to ask the right questions of anyone advising them and of those with a sales pitch.
Friedman taught at a weeklong seminar for the wealthy at Stanford University this August, run by a firm called the Institute for Private Investors. There, he led a 90-minute discussion about how the wealthy should pick investment managers. The group ran through a series of hypothetical presentations a manager or hedge-fund vice president might pitch. Friedman urged the attendees to look for logical inconsistencies and indicators of companies' past performance. Being able to talk the financial talk and ask questions has become increasingly important to millionaires and billionaires after the financial crisis. According to an April 2010 study by the Economist Intelligence Unit, "Wealthy investors are also much more focused on the small details of the investment process, and want to understand the nature of the relationship right across the value chain." They also really want simplicity and transparency. "There is a huge amount of information out there," says Christopher Geczy, the director of the Wharton Private Wealth Management Initiative. "Investors right now don't know how to understand the signal in the noise."
Just like summer camps, these programs—dubbed heir and heiress camps by insiders—also foster social connections among attendees. The boot camps let the wealthy mingle and speak honestly about their financial concerns without worrying about populist backlash. At the Wharton weeklong seminar, participants slept in the same hotel on campus and ate meals together in the dining hall. They did icebreaker exercises, sharing their influences growing up and talking about their first financial lessons. They ended the week with a graduation dinner held at one of Philadelphia's new steakhouses, sponsored by GenSpring Family Offices, a financial-advisory firm that works with the wealthy.
Twenty-something Lee Brodsky attended one of HSBC's "Next Generation" seminars in New York City in 2007. Brodsky works in commercial real estate; his father is an entrepreneur who started health-care and technology companies. For Brodsky, the weekend taught him how to navigate the family relationships with his two siblings surrounding money. It also allowed him to get to know other super-rich kids, when they frolicked in Manhattan restaurants and bars after hours. "I've stayed in touch with people from that weekend," he says. "Given the world we live in now, it's amazing that I still talk to some of them once a week."
As the gap between the rich and the poor widens, it's not surprising that wealthy folks like Brodsky would find comfort among the like-minded. With an unemployment rate hovering near 10 percent and the ranks of the long-term unemployed swelling, it can be awkward to tell strangers about family trips to Brazil, a new multimillionaire summer home, or your parents' jet. What the rich want now is the chance to discuss their financial worries without being ridiculed for seeming ungrateful: a "safe haven," as Charlotte Beyer, the founder of the Institute for Private Investors, calls it. "You see many of the same fears among the rich that you see throughout the economic spectrum," says Eric Schoenberg, a professor at the Columbia Business School and a millionaire himself. "The bottom line about money is that people are much more concerned about relative wealth than absolute wealth." Even among the wealthy, the financial boot camps offer both comfort and perspective. They teach the wealthy that there's always new ways to make money—and that there's always someone with more cash than you.