Rich People Deserve Credit For Not Wasting Money On 'Booze, Women,' Republican Senator Says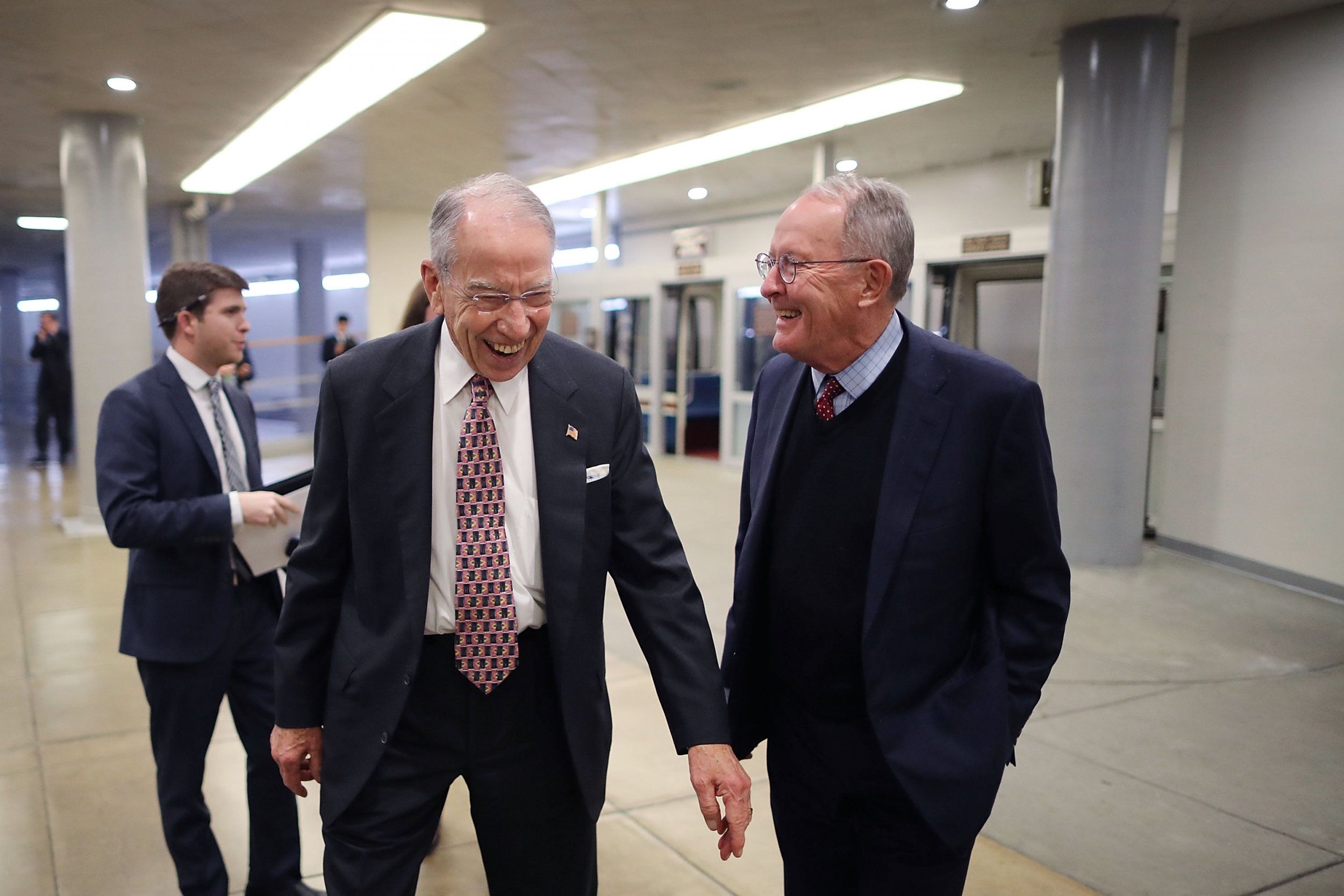 UPDATED | The richest Americans deserve some credit for not spending every dime on "booze" or women," according to a wealthy senator who aided in passing a sweeping tax overhaul early Saturday morning.
Iowa Republican Senator Chuck Grassley told The Des Moines Register that the federal estate tax — which places a 40-percent tax on millions of dollars willed from one family member to another upon death — targets wealthy Americans instead of giving them credit for their thrift.
"I think not having the estate tax recognizes the people that are investing, as opposed to those that are just spending every darn penny they have, whether it's on booze or women or movies" Grassley told The Register on November 29.
Grassley told The Associated Press on Monday that his quoted comments were taken out of context and that he simply believes the government shouldn't seize assets after someone dies.
"The question is one of basic fairness, and working to create a tax code that doesn't penalize frugality, saving and investment," Grassley said.
The Senate Judiciary committee chairman — whose own assets are worth millions and could be taxed in some circumstances under the previous estate tax — said the law overwhelms small business owners and family-owned farms, who are "forced into spending large sums of their hard-earned dollars on lawyers and accountants to avoid its impact instead of reinvesting in their business," causing a negative impact on overall investments.
The statement echoed by other Republican senators ignores that the estate tax impacts the top one percent of taxpayers. After the new law is enacted, the tax exemption will only apply to estates valued above $11 million or a couple's estate evaluated at $22 million. The tax bill also repeals the Affordable Care Act's key requirement that all Americans obtain health insurance.
The bill, which passed without the support of Democratic Senators, still must pass the GOP-controlled House of Representatives, whose tax reform bill does not include the mandate's repeal. The House initially proposed an outright elimination of the estate tax, which affects only a fraction of the richest 1 percent of Americans, yet brings in about $20 billion a year in government revenue.
This article has been updated to include additional comments from Grassley.