Ricky Adams: Ohio Man Who Stopped Child Abuser Molesting 5-Year-Old Boy Dies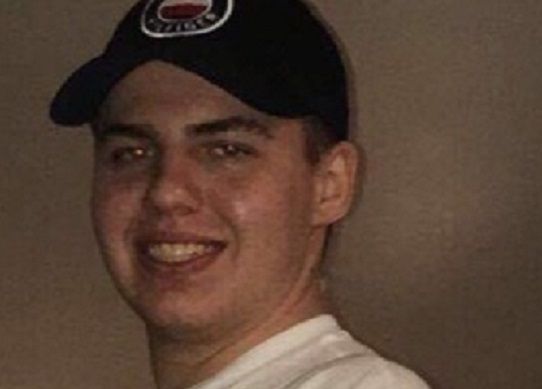 An Ohio man who made national news after he was arrested for attacking a 17-year-old male who was allegedly molesting a 5-year-old boy has died.
Ricky Adams, 20, was charged with felony assault after he walked in and allegedly found the teenager with the child's penis in his mouth in March. Following Adams' arrest, a GoFundMe page was set up by his uncle Jeff Cook to raise money for his legal fees as a sign of support, which went on to attract more than $40,000 in donations.
The Eastlake Police Department said the cause of death is still unconfirmed but signs point to a suspected drug overdose, reports WOIO.
According to another GoFundMe page to help pay for Adams' funeral costs, also set up by Cook, the 20-year-old was found unresponsive by his girlfriend before he was taken to hospital and later died.
"As many of you know Ricky made headlines across the United States for saving a 5-yr old from being molested," Cook wrote in the latest GoFundme description page. "Ricky had money left and it's in an account that has to go threw [sic] a big spew of things it could take a year or more to get.
"Please help with what you can so we can bury this hero the right way."
Earlier this month, Adams took a plea deal for a lesser charge after appearing at Willoughby Municipal Court. He pleaded guilty to a misdemeanor charge of assault and placed in a First Offender diversion program, reports News 5 Cleveland.
Speaking to Cleveland 19 at the time, Adams described how he "kind of just snapped" after seeing the boy being molested.
"I was doing laundry and I walked out and there was the 17-year-old who had a 5-year-old's pants down to his ankles and he had the 5-year-old's penis inside of his mouth," Adams said.
Adams also posted a video showing the bloodied face of the teen suspect he attacked onto Facebook, which he later regretted.
"I do feel sorry for the video," he said. "I should not have posted that and I do feel remorseful for the video situation. I want everyone to stop all the child offenders and predators that are out there. I don't want no child to have to go through that."
The unnamed 17-year-old boy was later charged on suspicion of rape.
According to an update on the original GoFundMe page, Adams' girlfriend had also recently suffered a miscarriage.
"Ricky is devastated by this he was looking forward to being a father," Cook wrote. "Let's bless him and keep paying it forward to him during this horrible time."