Richard Branson Leaks U.N. Draft Paper on Decriminalizing Drugs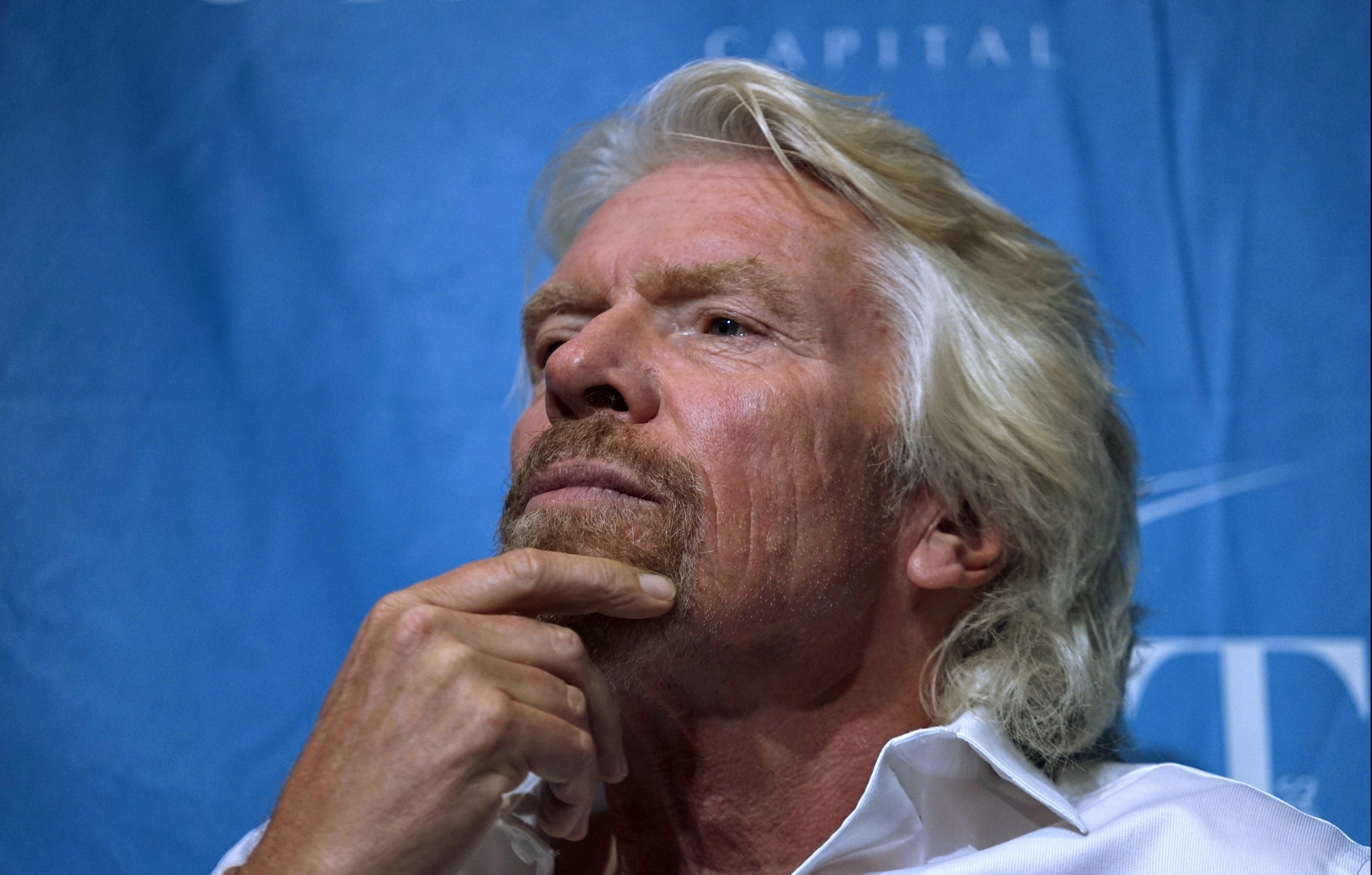 Virgin Group founder Richard Branson has publicly shared an unpublished draft policy document on drugs from the United Nations Office on Drugs and Crime (UNODC) that says decriminalizing drugs would be consistent with international law.
The UNODC quickly said the document was neither finished nor formal. Branson has long called for the decriminalization of drug use and the possession of all drugs for personal consumption and is a member of the Global Commission on Drug Policy—a group that fosters international discussion about humane and effective ways to reduce harm caused by drugs. He reiterated his stance on the war on drugs when he published the UNODC briefing paper along with a short essay on his blog Monday.
The mandate of the UNODC, established in 1997, is to help member states fight against illicit drugs, crime and terrorism. The office's briefing paper, posted in full beneath Branson's essay as well as in a tweet he sent, "clarifies" the body's position on how countries should approach drug policies, saying that decriminalizing drug use and possession for personal consumption "is consistent with international drug control conventions and may be required to meet obligations under international human rights law."
"My colleagues on the Global Commission on Drug Policy and I could not be more delighted," Branson wrote about the document, which he called "an as-yet-unreleased statement circulated to the BBC, myself and others." He added that "together with countless other tireless advocates, I've for years argued that we should treat drug use as a health issue, not as a crime. While the vast majority of recreational drug users never experience any problems, people who struggle with drug addiction deserve access to treatment, not a prison cell."
As of midday Monday (ET), the post—titled "Finally—a change in course on drug policy"—had been shared more than 9,000 times. The entrepreneur has also written at least seven tweets discussing the document and promoting his blog post.
But UNODC never meant for this draft to be circulated publicly, it says. It responded to Branson's essay with a statement Monday saying the briefing paper was under review and should not be considered a formal document or statement.
"The briefing paper on decriminalization mentioned in many of today's media reports, and intended for dissemination and discussion at a conference in Kuala Lumpur, is neither a final nor formal document from the U.N. Office on Drugs and Crime, and cannot be read as a statement of UNODC policy," a UNODC spokesman said.
Branson claimed in his essay that "at least one government is putting an inordinate amount of pressure on the UNODC. Let us hope the UNODC, a global organisation that is part of the UN and supposed to do what is right for the people of the world, does not do a remarkable volte-face at the last possible moment and bow to pressure by not going ahead with this important move."
Calling interpretations of the paper's intent an "unfortunate misunderstanding," UNODC denied that it was under pressure to withdraw the report. "It is not possible to withdraw what is not yet ready," the statement said. "Overall, UNODC remains committed to the balanced approach that, in particular, promotes alternatives to incarceration in line with international human rights standards."
Branson, whose net worth Forbes estimates at $5 billion, has spoken out frequently about the war on drugs. In 2012, for example, he penned an opinion piece for CNN under the headline, "War on drugs a trillion-dollar failure." In 2013, he wrote, "War on Drugs a Costly Fiasco" for Politico and the following year, he penned "The War on Drugs Has Failed, so Let's Shut It Down," for the Huffington Post and "Time to Change California Drug Laws" for the San Francisco Chronicle. He has written similar op-eds this year for outlets including The Guardian and otherwise spoken about the topic, like at a conference panel on U.S. drug policy in Las Vegas in May.
The British billionaire concluded his post Monday by saying that "the war on drugs has done too much damage to too many people already." He followed it with an invitation to join the Stop the Harm campaign, a movement of nongovernmental organizations (of which the Global Commission on Drug Policy is an ally) whose motto calls on people to "demand drug policy reform."