Republican Richard Burr Left with Little Support from Key GOP Colleagues After Subpoenaing Donald Trump Jr.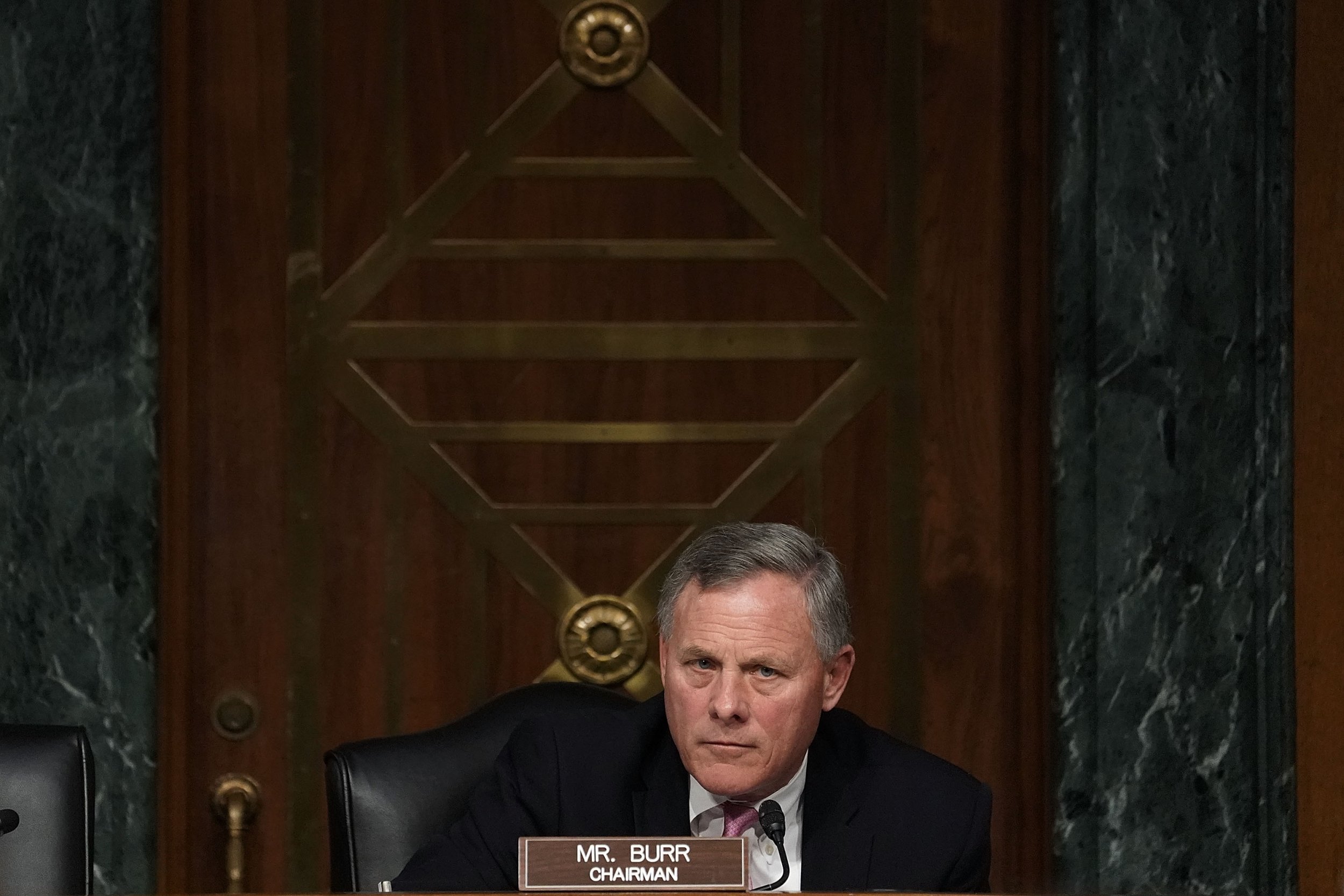 Republican Senator Richard Burr was put in the hot seat Wednesday with his fellow GOP colleagues across Capitol Hill when it was revealed that he, as chairman of the Senate Intelligence Committee, subpoenaed President Donald Trump's eldest son to return for more testimony about key events in the Russia investigation.
Following this surprising decision, few Republican committee members on Thursday had anything positive to say about the subpoena.
The Republican-led committee is nearing the completion of its probe into Russian election meddling, despite special counsel Robert Mueller having already concluded his investigation in March.
Burr's committee members expressed little enthusiasm about hauling Donald Trump Jr. before the panel for a second round of questioning when prompted by Newsweek. Republican Senators Susan Collins of Maine and Marco Rubio of Florida, who took more neutral positions on the matter, were the minor exceptions. Several Intelligence members sidestepped the issue to instead express their desire to conclude the probe, while others declined to comment.
"I believe that Senator Burr has been a very good chairman, has done an excellent job at conducting this investigation and has worked very closely with the ranking Democrat on the committee," Collins, a moderate Republican, told Newsweek.
She did not comment on what sort of questions she would ask Trump Jr.
"I'm sure that the [Intelligence Committee's] report we produce is going to be comprehensive and fair," Collins continued. "Keep in mind that it focuses on the counterintelligence aspects of this issue."
Trump Jr. testified to the Senate Intelligence Committee in September 2017, as well as to other congressional committees about various matters, that he had only been "peripherally aware" during the 2016 presidential campaign of a proposed Trump Tower in Moscow.
Former Trump lawyer Michael Cohen, who then worked for the Trump Organization and was heavily involved with the project, contradicted Trump Jr's testimony during an appearance before the House Oversight Committee in February. Cohen said he met with Trump Jr. and Ivanka Trump, the president's eldest daughter and senior adviser, "approximately ten" times to brief them on the plan.
Senator John Cornyn, an Intelligence member, told reporters that subpoenaing Trump Jr. after he's already "cooperated extensively" was something that "smacks of politics." The Texas senator later told Newsweek he has "confidence in [Burr]," but said it's time to end their investigation.
"We've been at this for about two years," Cornyn said. "I think we know pretty much everything we're going to learn, and I think we ought to wrap it up."
He declined to answer what sort of questions he would have for Trump Jr. and whether the committee should hold Trump Jr. in contempt if he chooses not to comply. Cornyn also declined to discuss the details of an afternoon conversation between himself and Burr about the subpoena, which was reportedly issued anywhere from a few days to a few weeks ago.
It's not clear by what date Trump Jr. must comply. Sources close to him have told several media outlets that he is considering not appearing or invoking his Fifth Amendment rights.
Prompted by Newsweek whether he supported Trump Jr. coming to testify, Intelligence member and Republican Senator Marco Rubio said: "I support the committee finishing its work." He later explained that "sometimes, there might be follow-up questions and you need people to come in."
House and Senate Republicans were swift to offer condemnation of their GOP colleague subpoenaing the president's son, a move that is likely to intensify an already tense and broken relationship between Congress and Trump. To the public's knowledge, Trump Jr. is the first immediate Trump family member to be served with such a legal document from Congress.
Representative Mark Meadows labeled it "beyond inappropriate," while House Minority Leader Kevin McCarthy suggested it's "time to move on." Representative Lee Zeldin called it "weak & ridiculous" and Senator Rand Paul said Burr "didn't get the memo" from Majority Leader Mitch McConnell, who said the Mueller investigation was "case closed" earlier this week.
Speaking with reporters, Trump said he was "very surprised" and that his "son is a good person" who "testified for hours and hours" in previous congressional testimony.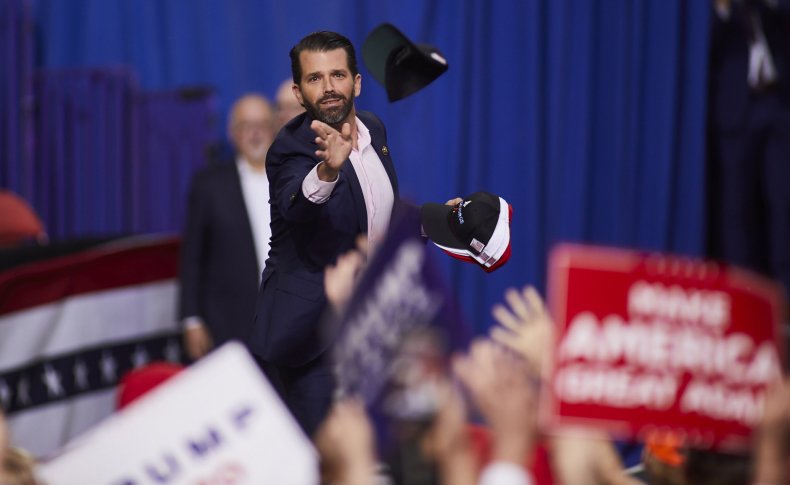 Rubio believed the harsh criticism from fellow Republicans stemmed from a "misunderstanding about what our focus is on."
"We have a very different line of work than what Mueller and the Justice Department did. We're looking at the intelligence aspect of it and how to protect against foreign intelligence agencies' attacks against the United States in order to produce a bipartisan and thorough report," he elaborated.
Republican Senators Roy Blunt and Tom Cotton declined to comment while Senator James Risch told reporters to direct any questions to Burr. All three men sit on the Intelligence Committee. Burr, who's said he will not seek re-election in 2022, declined to answer reporters' questions throughout the day. Blunt, also a member of Senate GOP leadership, noted to Bloomberg that Trump's son-in-law and senior adviser, Jared Kushner, provided additional testimony, and he hoped Trump Jr. would, too. However, he believed it would not change the final outcome of the investigation.
The top Democrat on the committee, Senator Mark Warner, would not discuss with Newsweek the sort of questions he would have for Trump Jr. But when asked about the criticism Burr has received from fellow GOP lawmakers and whether it was fair, Warner praised the chairman for not yet concluding the invesitgation, despite being pressured by Republicans to shut it down "before it's finished."
"I'm very proud of the work of this committee and I'm proud of the fact that we're the last remaining bipartisan investigation, and we're going to continue that way," he told Newsweek.