Richard Dawkins' 1996 Humanist Award Revoked Over Transgender Comments
Biologist and author Richard Dawkins had his 1996 Humanist of the Year award revoked on Monday after his comments about transgender individuals.
"Richard Dawkins was honored in 1996 by the AHA as Humanist of the Year for his significant contributions in this area," the American Humanist Association wrote in a statement. "Regrettably, Richard Dawkins has over the past several years accumulated a history of making statements that use the guise of scientific discourse to demean marginalized groups, an approach antithetical to humanist values.
"His latest statement implies that the identities of transgender individuals are fraudulent, while also simultaneously attacking Black identity as one that can be assumed when convenient. His subsequent attempts at clarification are inadequate and convey neither sensitivity nor sincerity," the statement said.
At the end of the statement, the AHA said its board concluded that Dawkins "is no longer deserving of being honored by the AHA, and has voted to withdraw, effective immediately, the 1996 Humanist of the Year award."
The decision comes shortly after Dawkins posted a tweet about transgender individuals and Rachel Dolezal, a self-proclaimed Black woman who was born to white parents. Dolezal served as a chapter president for the NAACP from 2014 to 2015 before resigning amid controversy over her racial identity.
"In 2015, Rachel Dolezal, a white chapter president of NAACP, was vilified for identifying as Black. Some men choose to identify as women, and some women choose to identify as men. You will be vilified if you deny that they literally are what they identify as. Discuss," Dawkins wrote in a tweet posted April 10.
After facing backlash for his remark, Dawkins published a subsequent tweet. "I do not intend to disparage trans people. I see that my academic 'Discuss' question has been misconstrued as such and I deplore this. It was also not my intent to ally in any way with Republican bigots in US now exploiting this issue," he wrote.
Alison Gill, vice president, legal and policy, at American Atheists and a trans woman, issued a statement shortly after Dawkins' tweet, writing, "The progress of science has helped us better understand who we are as trans people. As the American Psychological Association notes, 'Many experts believe that biological factors such as genetic influences and prenatal hormone levels, early experiences, and experiences later in adolescence or adulthood may all contribute to the development of transgender identities.'
Gill added, "We need science communicators like Richard Dawkins to put in the time to learn this information and then communicate it clearly and accurately to the public, not reinforce dangerous and harmful narratives put forward by the opponents of equality."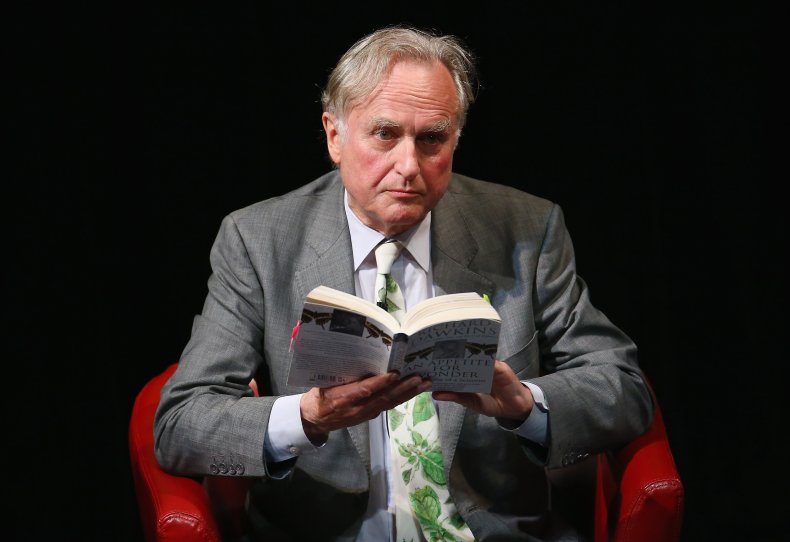 This is not the first time Dawkins has made comments about transgender people. In 2015, he posted a tweet that read, "Is trans woman a woman? Purely semantic. If you define by chromosomes, no. If by self-identification, yes. I call her 'she' out of courtesy."
In an email to Newsweek, AHA Executive Director Roy Speckhardt wrote, "Dawkins enjoys the position of being the most widely known of outspoken atheists, but many in the atheist and humanist movement are rethinking their former unwavering support of him."
He went on, "Dawkins' repeated failing to acknowledge his own privileges and his pattern of insensitivity to groups who experience prejudice are holding our movement back from attracting and retaining the diverse populations we should be seeing in droves due to the sharply rising numbers of people leaving religious faith."
Newsweek reached out to Dawkins for comment but did not receive a response in time for publication.