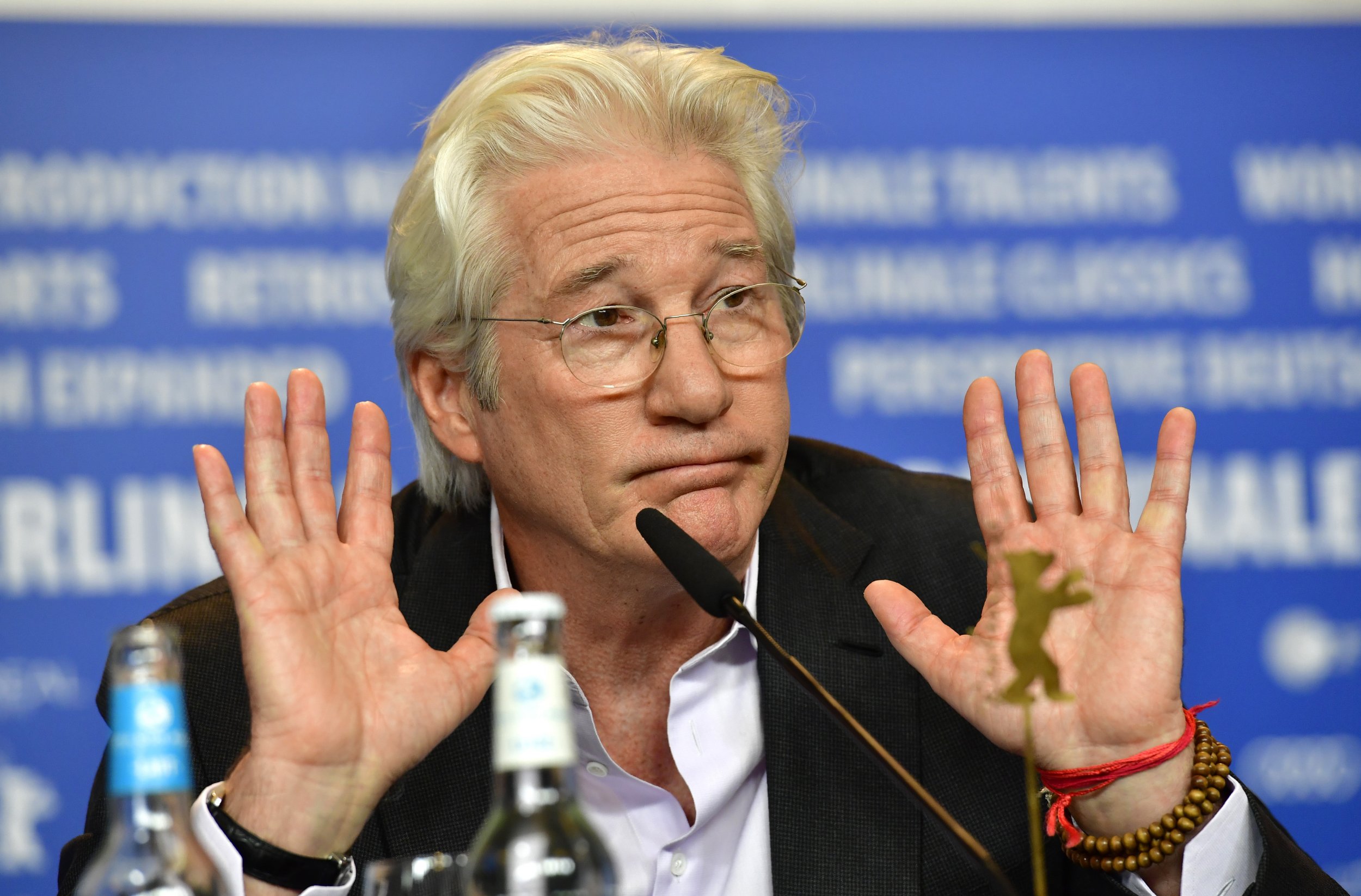 Actor Richard Gere condemned Israeli policy in East Jerusalem and the West Bank on Sunday, saying there was no justification for its military occupation of the Palestinian people and its continued settlement building.
Gere, of Pretty Woman and Chicago fame, had traveled to Jerusalem to promote his new film Norman: The Moderate Rise and Tragic Fall of a New York Fixer despite calls for him from anti-Israel activists to boycott the trip. He said close Israeli friends also told him to reconsider visiting as "the bad guys will use you… bad guys meaning the policy-makers of this government."
Ultimately, he decided to travel to the country but criticize Israeli policy in an interview with newspaper Haaretz.
"Obviously, this occupation is destroying everyone," he said of Israel's control of East Jerusalem and the West Bank, territories it captured in the 1967 Six-Day War but that Palestinians have earmarked for any future Palestinian state.
"There's no defense of this occupation. Settlements are such an absurd provocation and, certainly in the international sense, completely illegal—and they are certainly not part of the program of someone who wants a genuine peace process."
The Israeli Foreign Ministry and the Israeli Prime Minister's Office declined to comment on Gere's remarks.
Gere said he opposed violence on "all sides" of the conflict, and used his trip to meet with two inter-faith organizations that promote coexistence. "Israelis should feel secure. But Palestinians should not feel desperate," he said.
The actor criticized Israeli Prime Minister Benjamin Netanyahu's attacks against Breaking The Silence. The NGO has used anonymous testimonies from Israeli soldiers to highlight military violations in the West Bank and the Gaza Strip, where Israel has fought three wars against militant group Hamas since 2008.
Read more: Israel moves ahead with settlements after U.N. vote
He also appeared to criticize the comments of U.S. President Donald Trump's far-right ambassador to Israel, David Friedman, who once described left-wing U.S. Jews opposed to the Israeli government as "kapos," a derogatory term used to denote Jews who collaborated with the Nazi regime during the Holocaust.
"It is all so counter to what I know of Jewish culture," Gere says. "Questioning authority makes you a kapo? To question authority makes you a traitor? If you question bad policies you are a self-hating Jew? That is insane. And, of course, it's the last resort of tyrants."
In the first weeks of Trump's administration, the Israeli government has gone further in its West Bank policies than in the same period under recent U.S. administrations. It has approved thousands of settlement units in the West Bank and the construction of the first settlement for two decades, and passed a law approving Jewish West Bank outposts built illegally on private Palestinian land.