To (Richard) Hell and Back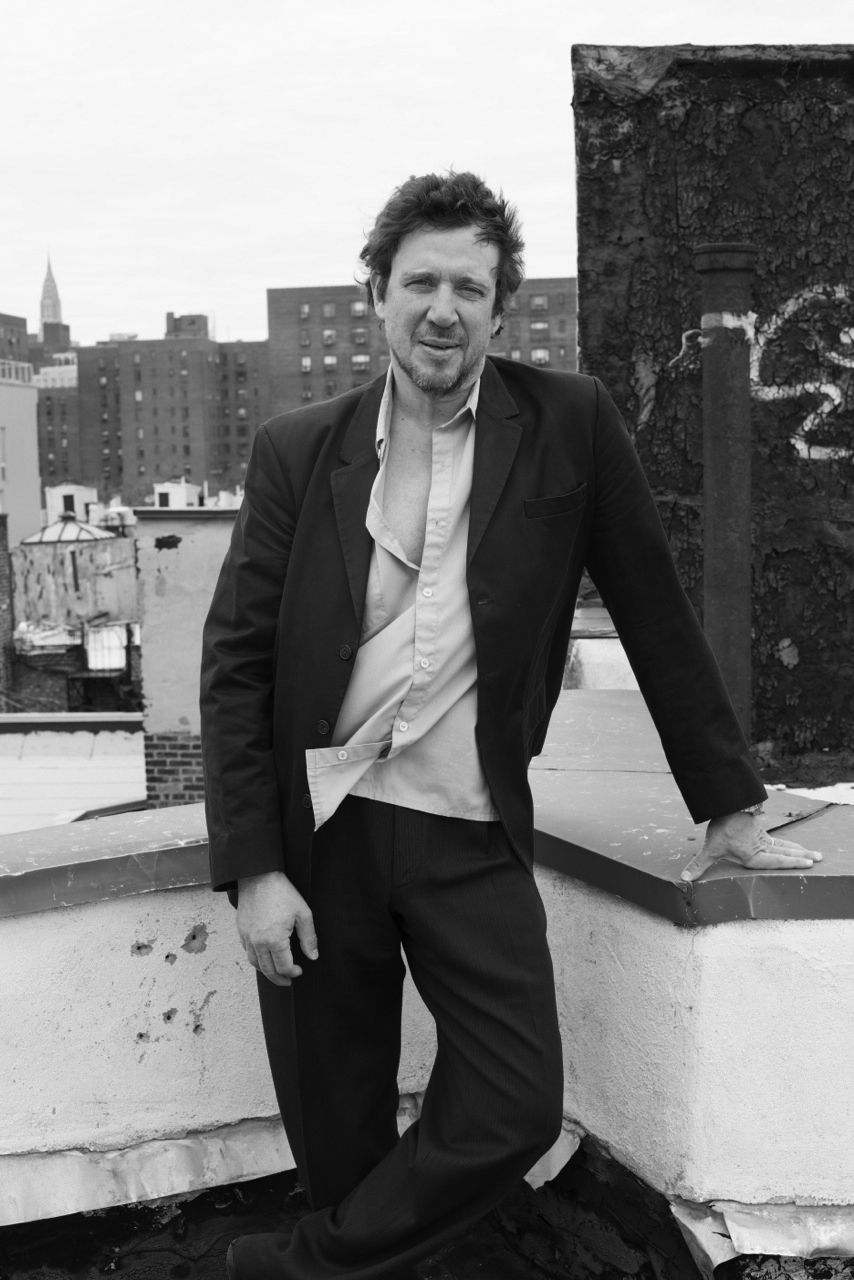 If you heard a certain famous someone say that, "without a doubt...the single most influential thing I've done was my haircut," who would you guess said it? Here's a hint: it wasn't Jennifer Aniston talking about the infamous "Rachel" cut, dubbed after her character from Friends. Nor was it Farrah Fawcett dishing about her feathered 'do. Or even Elvis. It's instead a declaration uttered by a true punk rock renegade, Richard Hell, and is one of many aphorisms (and wisecracks) tucked into his salient new essay collection, Massive Pissed Love. Call Richard Hell what you want, but he's nothing if not honest.
Massive Pissed Love, which is not Hell's first or even second literary coup, isn't exactly a barbershop handbook. Nor is it a tell-all. The author and musician admits in the beginning of his new nonfiction book—a collection of essays from the '90ish and beyond, though the book's subtitle says they were written from 2001-2014—that it's experimental by design. For one thing, it bears a "semi-arbitrary" organization, with subsequent essays, journalistic pieces and film reviews filed under loose categories such as prolonged musings, indignant or reverent. Hence, Massive Pissed Love.
Hell tells Newsweek the pieces were either commissioned by editors who "thought that I was qualified to talk about this certain thing and it would interest me and I agreed," or were ideas he had himself. After examining his writing over the past 15 or so years, Hell went to his agent, who advised him against publishing the collection. "He said that it would actually damage my career," Hell says, laughing. "And so I said, 'Well, I'm going to disregard your advice this time.'" As for writing the contents of Massive Pissed Love? It was "almost all fun," as he posits in the book's author's note—and it does sound like it was. The essays all fall under the loose umbrella of things that "move" Hell, things as varied as "movies and painting and writing, and even life that isn't art yet."
In in one particularly sharp essay about rock and roll, he analyzes the legacy of the Velvet Underground against that of the Rolling Stones. Another essay muses about the perils and pleasures of sex on drugs. ("When you have sex on drugs, you're having sex with the drugs, not sex with a human. That's cool too, I'm not denigrating it," he writes.) In another piece, he's taken by the photographs of Christopher Wool. He also contends with the label of "weird" that was placed on him by writers who reviewed his 2013 autobiography, I Dreamed I Was a Very Clean Tramp, and with Page Six picking up part of an analytical essay he wrote about Day of the Locust author Nathanael West, in which he also grapples with becoming "publicly identified as a Jew in a way I hadn't been before."
Still, most people know Hell, now 66, from the Tramp era. Which is to say, people are familiar with the narrative of how a sharp, albeit rebellious Kentucky boy (née Richard Meyers) moved to the big city during a cultural rupture/renaissance, had a prolific, poetic, near-feverish creative output in the 1970s, and helped establish what we now think of as "punk," as much an ethos as an aesthetic. Formerly of Television, and the Neon Boys, and the Voidoids, he changed his stage surname from the ordinary Meyers to Hell because, as he writes in Tramp, "it was assertive but negative without being too specific, and it captured my condition." Hell bore a mug that provoked people to either pucker up or punch him out, and with his bands he penned unlikely anthems (such as "Blank Generation") that represented a "furious, if icy at times—and somewhat poetic—alienation and disgust and anger, expressed in the way we looked and how we behaved."
Perhaps most famously, he scrawled "PLEASE KILL ME" on a white T-shirt, gashed as though it had come straight from combat. Malcolm McLaren—who, at the time, was cobbling together a group of miscreants to hurl into the spotlight—saw Hell's look (there's that haircut again), took the idea across the pond, slapped it on a dopey bass player named Sid Vicious and made legends of the short-lived Sex Pistols. It must be said that his hair isn't as herky-jerky now, and his answers are careful, sure: But even if you don't know Richard Hell by name, you should, as you surely have an innate understanding of how his ideas, and his legacy, have since spidered out into our culture at large. All you have to do is walk into any mall in America.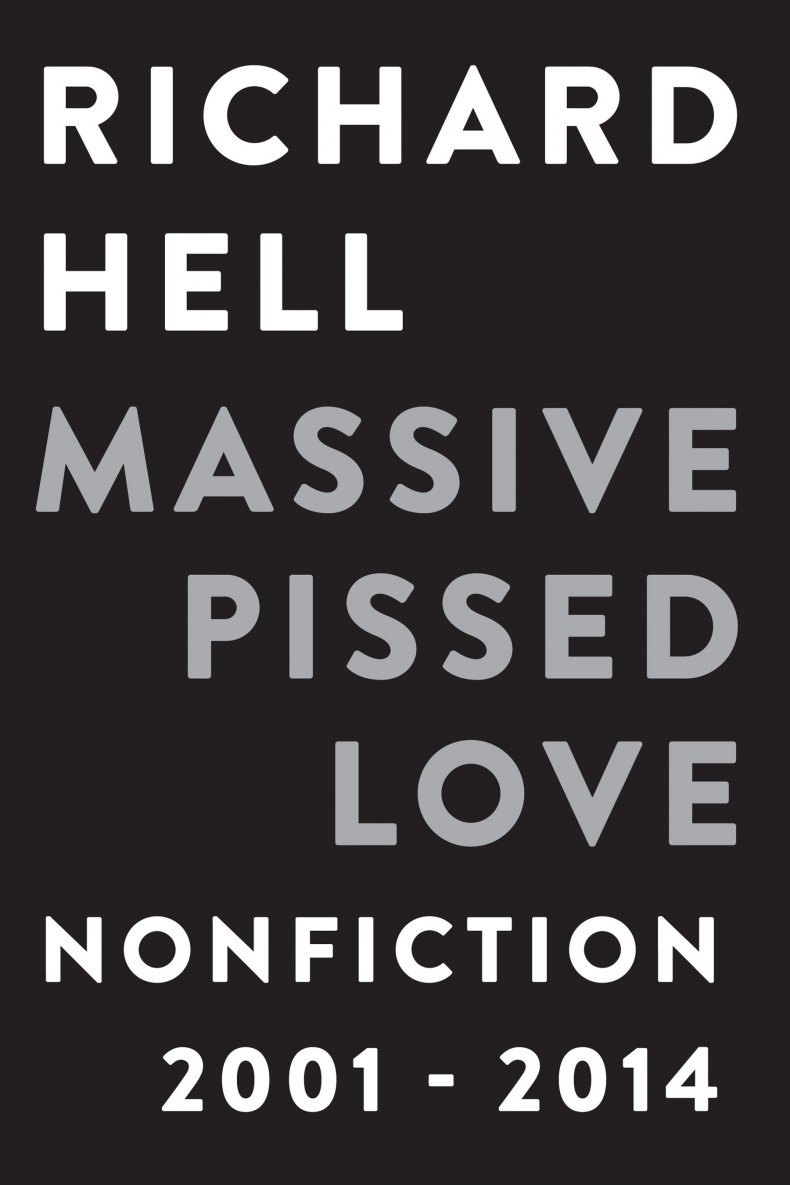 What punk purveyors might not know is that Richard Hell doesn't love talking about helping make CBGB the stuff of legend, or about how New York, and the East Village, has changed in the 40 years he's lived here. It's almost difficult not to think about it, considering that the popping noise that occasionally interjects into our conversation taking place in a Ukrainian cafe is coming from the construction next door. (It's unclear what is being built, but it's probably not a music venue.) Hell has lived in the same apartment on East 12th Street since 1975, around the same time he had a falling out with his childhood friend Tom Verlaine and quit their band Television, formed and parted ways with The Heartbreakers, and began Richard Hell and the Voidoids.
Since then, Hell has seen the stomping grounds that he and other punks kicked about in dirty boots evolve from a wino country slum to today's bourgeoisie playground brimming with people looking for the Next Big small plate eatery at which to impress their Tinder dates. No wonder he doesn't go out much these days. "I don't get exposed to too much," Hell says over a lunch of chicken noodle soup and coffee. This is especially true of new music, which he says so often disappoints him that he doesn't seek it out: "Somebody has to force me to listen to something." He tells me that he's been meaning to dive deeper into hip-hop, a realm that's become so massive that it's hard to break into these days. "I heard some cut by Kanye West [from the past five years] and I was just astounded by the imagination of creativity and the way that it was all constructed," he admits. "It covered such a range, it was brilliant."
Music is, of course, a frequent subject of Massive Pissed Love, though Hell's two-year stint as BlackBook's resident film critic comprises a surprising bulk of the book's essays. One thing readers might not be expecting, though, are the various memorials and elegies he includes to old friends and collaborators gone, such as Robert Quine, author Jim Carroll, and CBGB owner Hilly Kristal, some of whom died young and other wiry, lively, perhaps lucky ones who made it a bit further (For the record, when the time comes, Hell thinks a good inscription for his own tombstone might be "Out of Control"). I was intrigued, so I ask Hell if he ever imagined being the one who would be writing his friends' memorials. I was insinuating what it meant to be a survivor, without putting too fine a point on it, but it didn't come out that way.
Instead, it sounded like I asked if he knew he'd someday be a kind of literary undertaker, and his booming laughter at my question rivaled the sounds coming from the construction next door. "I mean, it's just been going on a long time now, that people have been dying," he says. Pausing, he continues: "I sometimes wonder whether the fatality rate is higher in rock and roll or not. It's a kind of...quirk of perspective that makes it look that way because they all get so much publicity, but it probably is slightly higher." It's true that the lore of rock martyrdom has spurred its fair share of myths. (For instance, never carry around a white lighter, as Jim Morrison, Jimi Hendrix, Janis Joplin—all a part of the unfortunate "27 Club" of rockers who died at that age—were rumored to have had on them upon their deaths.)
But the pursuit of rock stardom is in itself a quest for immortality. Who wants to be a one-hit-wonder, a might-have-been or, worst of all, a never-was? Rock music is scrapped together in the moment, and released in the hopes of longevity. Hell writes in Massive Pissed Love that rock and roll, an exercise in "aggressive self-assertion," includes the critical element of being "godlike to teenagers," particularly where frontmen (and -women) are concerned. It's perhaps why bands like Television, and the Voidoids, had such an immediate resonance.
Still, Hell won't readily admit that the essays of Massive Pissed Love pass the barometer for being considered something artistic. "Analyzing phenomena and culture isn't thought of as art because it's not entirely spun out purely from your imagination," he says. I disagree, which devolves into a rather extended interlude in which I explain the magnificence of The New York Times's 2012 review of Guy Fieri's restaurant in Times Square, which is how Richard Hell found out about the celebrity chef. So, if not art, what does Hell hope that people draw from his lengthy, compelling book of essays? "It's a stretch to call a book like this art, [but] I put as much care into it as I do novels or music or anything else," he says. "It's just about stimulating people's faculties. To me, that's the definition of art, which is just...you hope to have that effect."