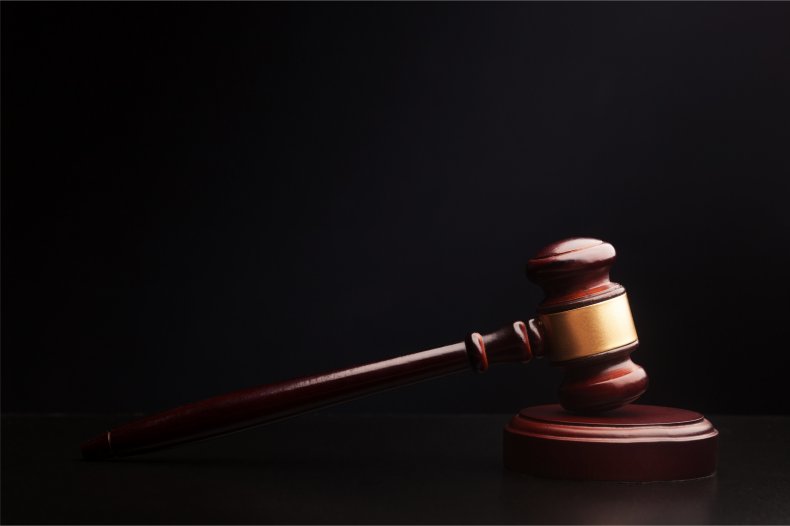 A suspected Colorado white supremacist has been indicted by a federal grand jury on charges stemming from his alleged plot to blow up a local synagogue, the Justice Department announced on Friday.
Court documents accused Richard Holzer, 27, of devising a plot to bomb Temple Emanuel in Pueblo, Colorado. Built in 1900, it is the second-oldest synagogue in the state and serves a tight-knit community of around 30 Jewish families.
The indictment charged Holzer with obstructing the free exercise of religious worship, employing apparently explosive devices in order to do so and attempting to destroy property using explosives.
If convicted on all counts, Holzer faces a maximum term of 50 years' imprisonment. A conviction on the latter two charges alone would result in a mandatory minimum sentence of at least 15 years in prison.
Holzer was arrested in early November after extensively coordinating with apparent co-conspirators, who were in reality undercover FBI agents, to "get that place off the map," a reference to the synagogue. He and his friend, referred to as "Skeeter," unwittingly revealed to the agents that they desired to run the Jewish community out of Pueblo and would use violent means to do so.
During a planning meeting at a Colorado Springs restaurant, Holzer opined about vandalizing "the [temple] beyond repair," before concluding that in order to have the desired effect, he would have to escalate his tactics, court documents alleged. Holzer apparently discussed using a Molotov cocktail and, after a visit to the temple, decided a pipe bomb would be better suited to his purposes.
At a motel-room meeting the evening Holzer planned on carrying out the attack, undercover agents furnished him with apparently "high-grade" pipe bombs and dynamite, though they were actually inert.
According to court records, upon seeing the devices, Holzer exclaimed: "This is absolutely gorgeous."
A criminal complaint filed in the case described virulent anti-Semitism expressed by Holzer. After one visit to the synagogue, he complained that, "I see these little k*ke kids and they have their little toys, they have their ['hoop'] shaped like a star." Holzer also is said to have controlled multiple Facebook accounts through which he expressed violent, racist and anti-Semitic attitudes on a frequent basis.
One message attributed to him included the language: "I wish the Holocaust really did happen... they need to die." Another message displayed three pictures of him wielding multiple firearms and, in one instance, wearing white supremacist regalia.
Throughout his contact with the undercover agents, Holzer is said to have frequently messaged them with displays of white supremacist imagery and Nazi references.
In the month leading up to his arrest, Holzer messaged one undercover agent with the explicit indication that he was "getting ready" for a racial holy war. He scoped out the synagogue multiple times and sent videos of himself at the premises.
"I'm honored to be a part of history and, more importantly, the future of our folk," he messaged an agent days before his arrest.
Even though the plot was centered on destruction of property, Holzer indicated that he didn't care if anyone was injured or killed during the bombing, according to an FBI affidavit.
After his arrest the night he believed the plot would be executed, Holzer admitted to the scheme, called the plan his "mountain," and referred to Jews as a "cancer" in the community, the affidavit alleged.
The Anti-Defamation League said it has been monitoring Holzer for years and has shared information about him with law enforcement multiple times, on cases unrelated to the current one.
A lawyer for Holzer declined to provide Newsweek with a statement for this story.