Richard III Receives a Proper Burial, Centuries After His Death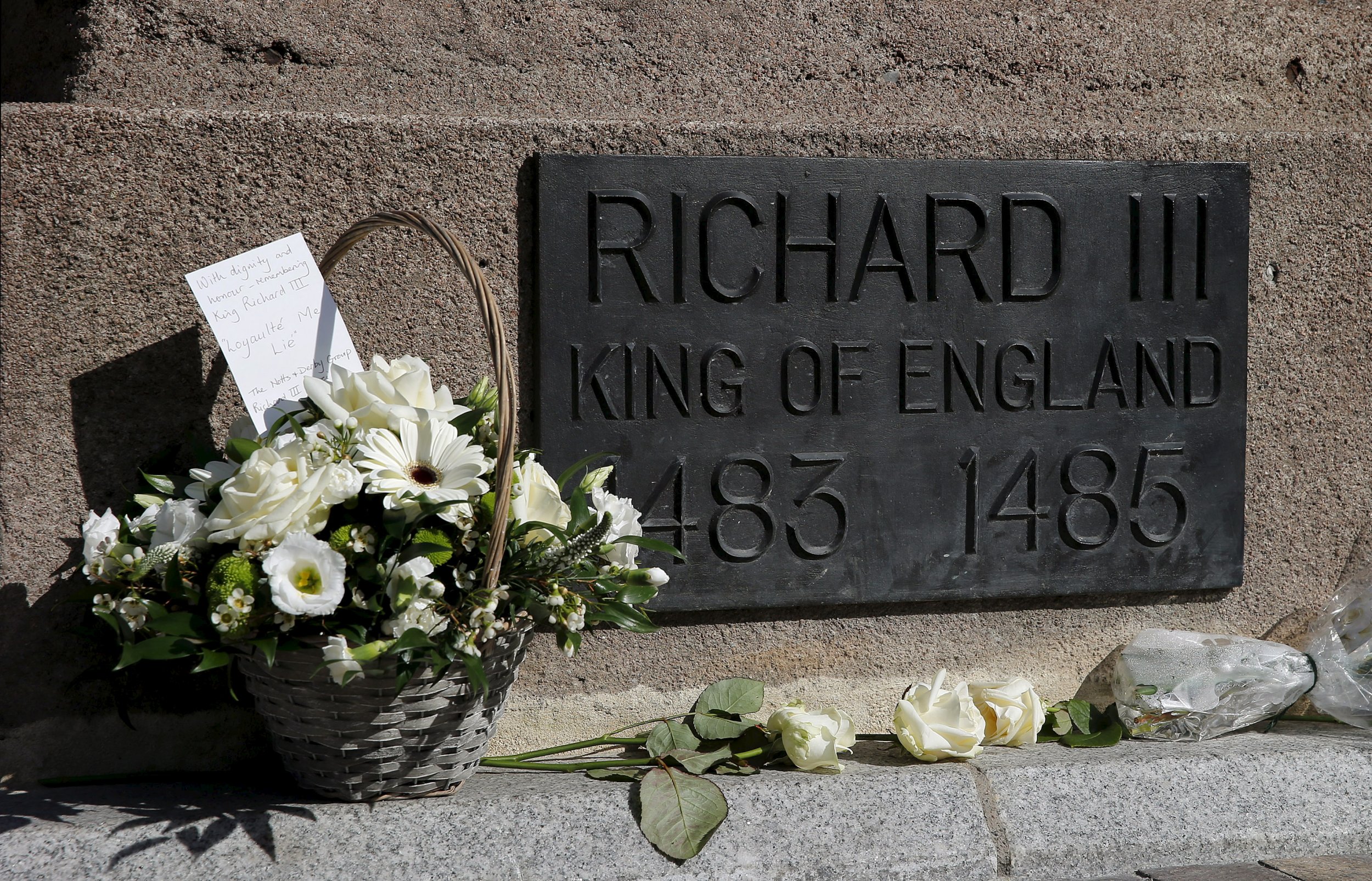 King Richard III's skeleton was found in 2012 beneath a parking lot in Leicester, England, the site of what used to be a friary. Now, centuries after his 1485 death, the former king is being reburied in the town where he perished in battle, reports the BBC.
"It was from Leicester in 1485 that Richard rode out to battle and it was to Leicester that he returned, defeated, slung ignominiously across the back of a horse," said Peter Soulsby, mayor of Leicester. "It's now our opportunity to put it right and to make sure this time that it's done with dignity and honour."
Richard is believed to have died near the Fenn Lane Farm in Leicestershire, at the battlefield at Bosworth.
Hundreds of citizens and onlookers gathered on Sunday morning at the University of Leicester, where a morning service was held. Researchers, archaeologists and distant relatives of the king set white roses upon his coffin. The service also included a performance by a local theater group, the Bosworth Battlefield Heritage Center, and dozens of people appeared bearing torches and dressed in medieval garb, according to the Associated Press.
The king's hearse was scheduled to be taken through the medieval town in the afternoon and to Leicester Cathedral, where he is to be reburied in a tomb on Thursday afternoon. Phil Stone, chairman of the Richard III Society, told AP that the king's "reburial at the end of the week will have all the dignity and solemnity that his original burial never had."
Richard's bones were found buried, coffinless, beneath a parking lot. Archaeologists extracted his remains and then conducted bone analysis and DNA tests to confirm his identity.
The public will have the chance to view the king's coffin, which was designed by carpenter Michael Ibsen—a descendent of Richard—for the next three days, ahead of his Thursday reinterment.