Richard III: Victim or Monster? Asks Harold Bloom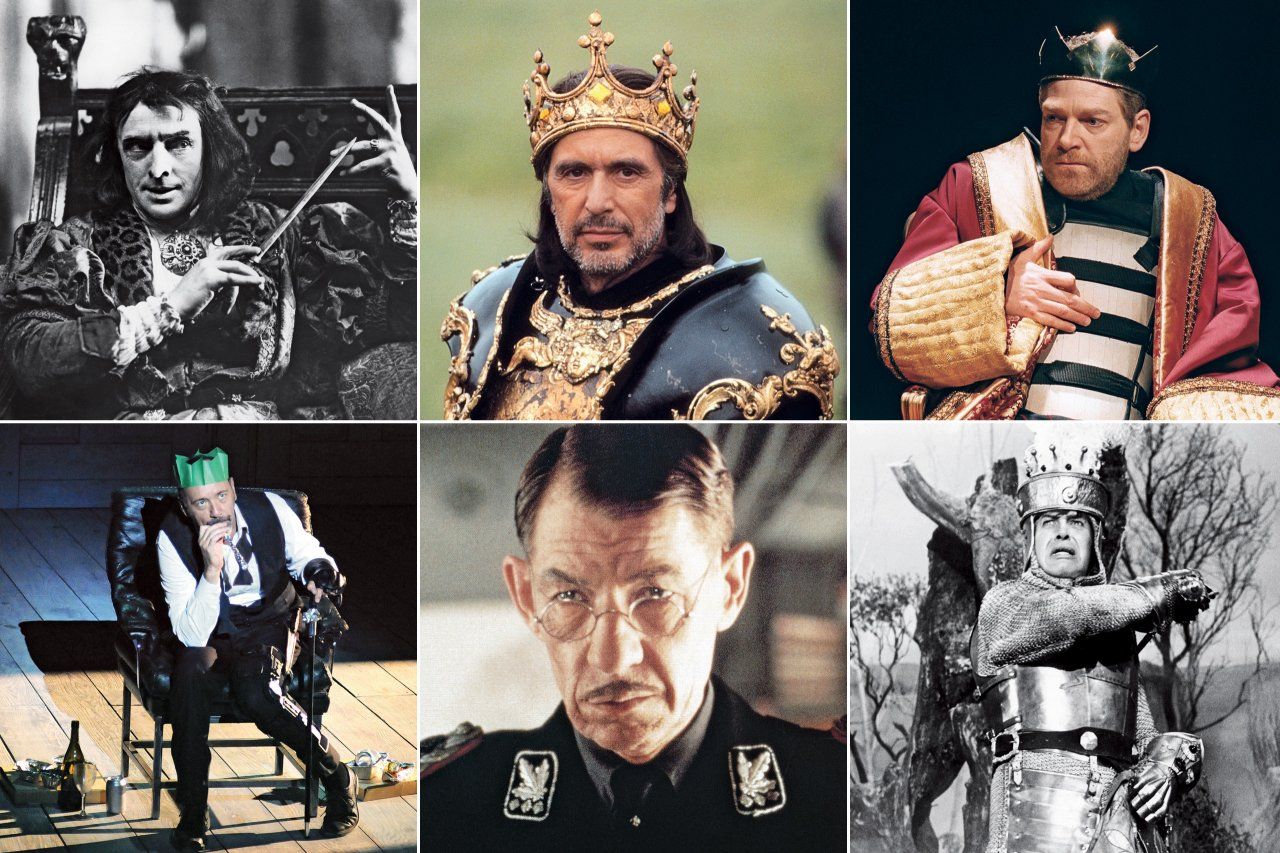 The discovery of the skeletal remains of King Richard III of England reminds us that Shakespeare's ironic, self-delighting, witty hero-villain has a troubling relation to actual history. The melodrama came relatively early in Shakespeare's career (1597), was popular from the start, and continues to hold audiences. Though I have attended a number of stage performances, I share the general impression that the much more vivid presentation was Laurence Olivier's film in which he directed himself (with great gusto) as the hunchback usurper. Doubtless he enjoyed disposing of his two great rivals, Ralph Richardson, who as the Duke of Buckingham marched to the headsman's block, and John Gielgud, as his brother, the Duke of Clarence, who is drowned in a butt of Malmsey.
Olivier caught exactly the right tone that at once threatens and seduces the audience, making all of us akin to the masochist Lady Anne, played by the astonishingly beautiful Claire Bloom. Building upon and outdoing his forerunner Christopher Marlowe, particularly in Marlowe's portrayal of the zestful Barabas, protagonist of The Jew of Malta, Shakespeare ran off with the garland of Apollo.
Richard III was the last of the Plantagenet kings of England, displaced by Henry VII, founder of the house of Tudor and grandfather of Elizabeth I. Tudor mythology portrayed Richard III as the ultimate royal monster whose supreme viciousness manifested itself in the murder of his little nephews Edward Prince of Wales and Richard Duke of York. The winning side writes the histories so the Tudors triumph forever.
Shakespeare's principal source was the superb Tudor propaganda, lethally entertaining, of Sir Thomas More's The History of King Richard III. Did Shakespeare, wisest of all authors, believe this account of Richard? We never will know, but I doubt it. Deliciously too bad to be true, More's Richard explodes into Shakespeare's prodigal of outrageousness, a figure of the highest fantasy. A great killing machine, his grander exuberance emerges in spiritual hypocrisy:
But then I sigh, and, with piece of Scripture
Tell them that God bids us do good for evil:
And thus I clothe my naked villainy
With odd old ends stolen forth of holy writ,
And seem a saint when most I play the devil.
This is so delightfully excessive that we may wonder if all of Richard III is not a deliberate parody of both Tudor propaganda and of Christopher Marlowe's art of caricature. Shakespeare is not thought of as a parodist, yet he is the best in that genre, surpassing Jonathan Swift and the American tradition that goes from Mark Twain through Nathanael West to Philip Roth.
What else is that other slaughterhouse of a farce, Titus Andronicus, than the wildest of parodies? We miss the glint in Shakespeare's eye that pervades Richard III as the last Plantagenet gloats over his victims.
Historically Shakespeare's Richard is more victim than monster. There is evidence enough that King Henry ordered the murder of the young princes in the Tower. If you or I had accosted Shakespeare in the tavern (and he trusted you), some hint of this could have been expressed. But Shakespeare, fortunately for all of us, was a cautious man.
Walsingham, the head of the Elizabethan CIA, had arranged Marlowe's murder in a supposed tavern brawl, and then had tortured Thomas Kyd, author of The Spanish Tragedy, so as to obtain incriminating evidence against Marlowe. Shakespeare subsequently never for a moment forgot the termination of Christopher Marlowe with maximum prejudice or Thomas Kyd's decline and death after all his fingers had been broken.
We enjoy Richard III as melodrama in which the hero-villain goes the limit and we relish his death in battle. But do not mistake Shakespeare's capers for history. The Tudors won, and to the victors belong the official chronicles. Sir Thomas More was a sophisticated apologist for the regime, while William Shakespeare had the wisdom of a survivor.