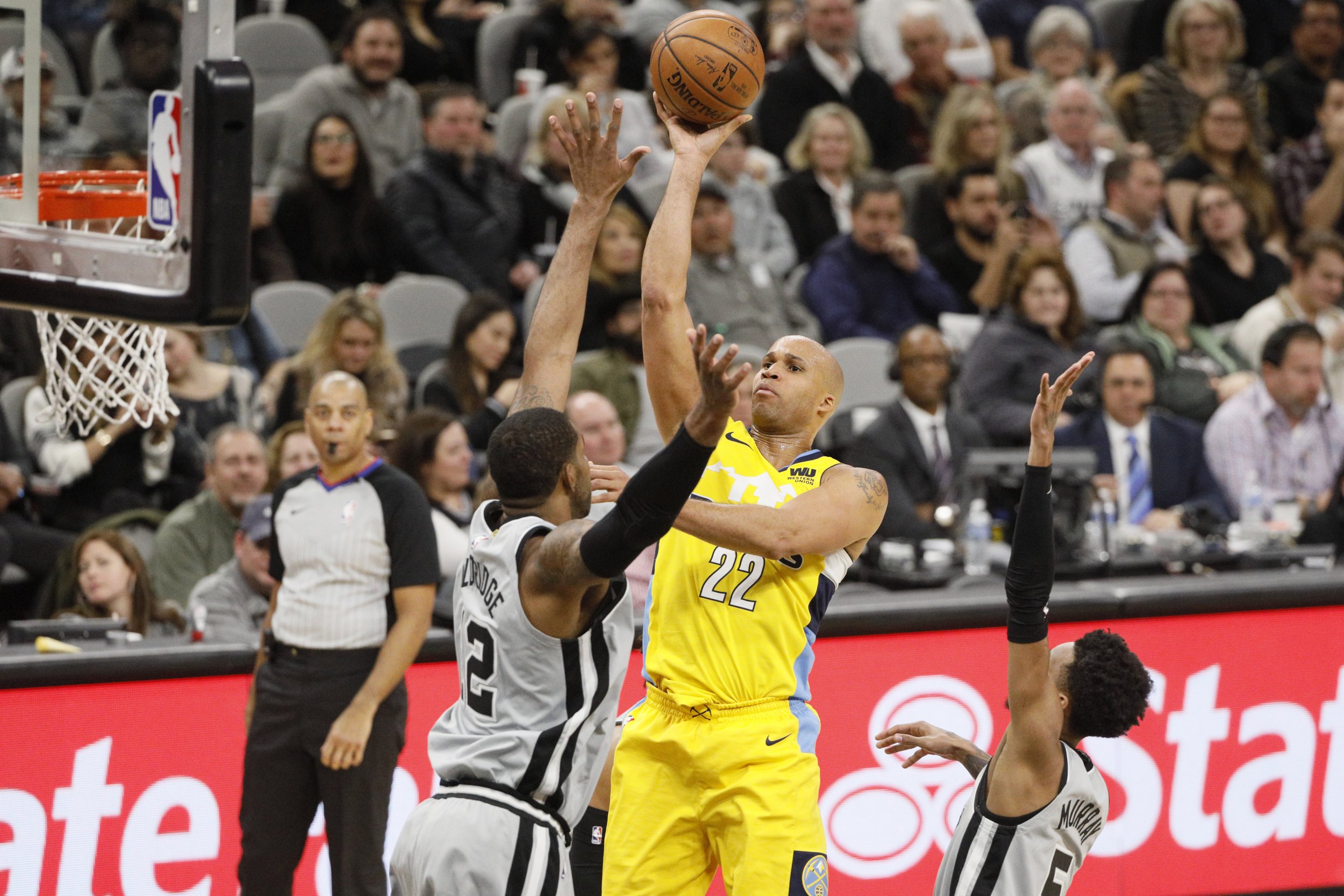 Richard Jefferson's father was killed in a drive-by shooting in Los Angeles on Wednesday, the Los Angeles County Sheriff's Department said.
Jefferson Sr. was reportedly shot dead in Compton on Wednesday evening and was subsequently taken to a local hospital where he was pronounced dead shortly afterward.
ESPN reported the Los Angeles County Sheriff's Department as saying the motive of the killing remains unknown, and investigators from the homicide bureau were still trying to shed light on the incident.
TMZ indicated investigators had yet to establish whether the 65-year-old was the intended target or whether he simply found himself in the wrong place at the wrong time.
Sources quoted by TMZ suggested that Jefferson Sr. was in front of a liquor store in a residential area just before 7 p.m. when a vehicle approached him and the two men he was with, and someone inside the car opened fire.
Jefferson's father was hit multiple times in the torso, but it remains unclear whether the two men he was with were also struck.
Jefferson Sr. separated from his wife when Richard was young, and remain in California, while his wife took their son in Glendale, Arizona, where Jefferson Jr. grew up. However, ESPN reported Jefferson and his father had grown closer in recent years and his family spent summers in Los Angeles, not far from Jefferson Sr.'s residence in Inglewood.
One of the most-respected NBA veterans, Jefferson has played 17 seasons in the league since he was selected as the number 13 overall pick by the Houston Rockets in the 2001 draft. An itinerant career has taken him from New Jersey to Golden State, via Milwaukee and San Antonio, Utah and Dallas.
In 2015, Jefferson moved to the Cleveland Cavaliers and played a crucial role off the bench as the Cavs clinched a maiden NBA title in 2016 after beating the Golden State Warriors in seven games. Jefferson and Cleveland returned to the Finals a year later but this time it was the Warriors' turn to come out on top and the forward was traded to Atlanta in October 2017.
After being immediately waived by the Hawks, Jefferson signed a one-year deal with the Denver Nuggets and averaged 8.2 minutes per game in 20 appearances during his spell in Colorado. The 37-year-old is now a free agent and has previously indicated a desire to pursue a career in the media, having appeared as an analyst on a number of networks.
Uncommon Knowledge
Newsweek is committed to challenging conventional wisdom and finding connections in the search for common ground.
Newsweek is committed to challenging conventional wisdom and finding connections in the search for common ground.
About the writer
Dan Cancian is currently a reporter for Newsweek based in London, England. Prior to joining Newsweek in January 2018, he was a news and business reporter at International Business Times UK. Dan has also written for The Guardian and The Observer.