Review: Richard Linklater's 'Boyhood' Projects a Spellbinding View of Memory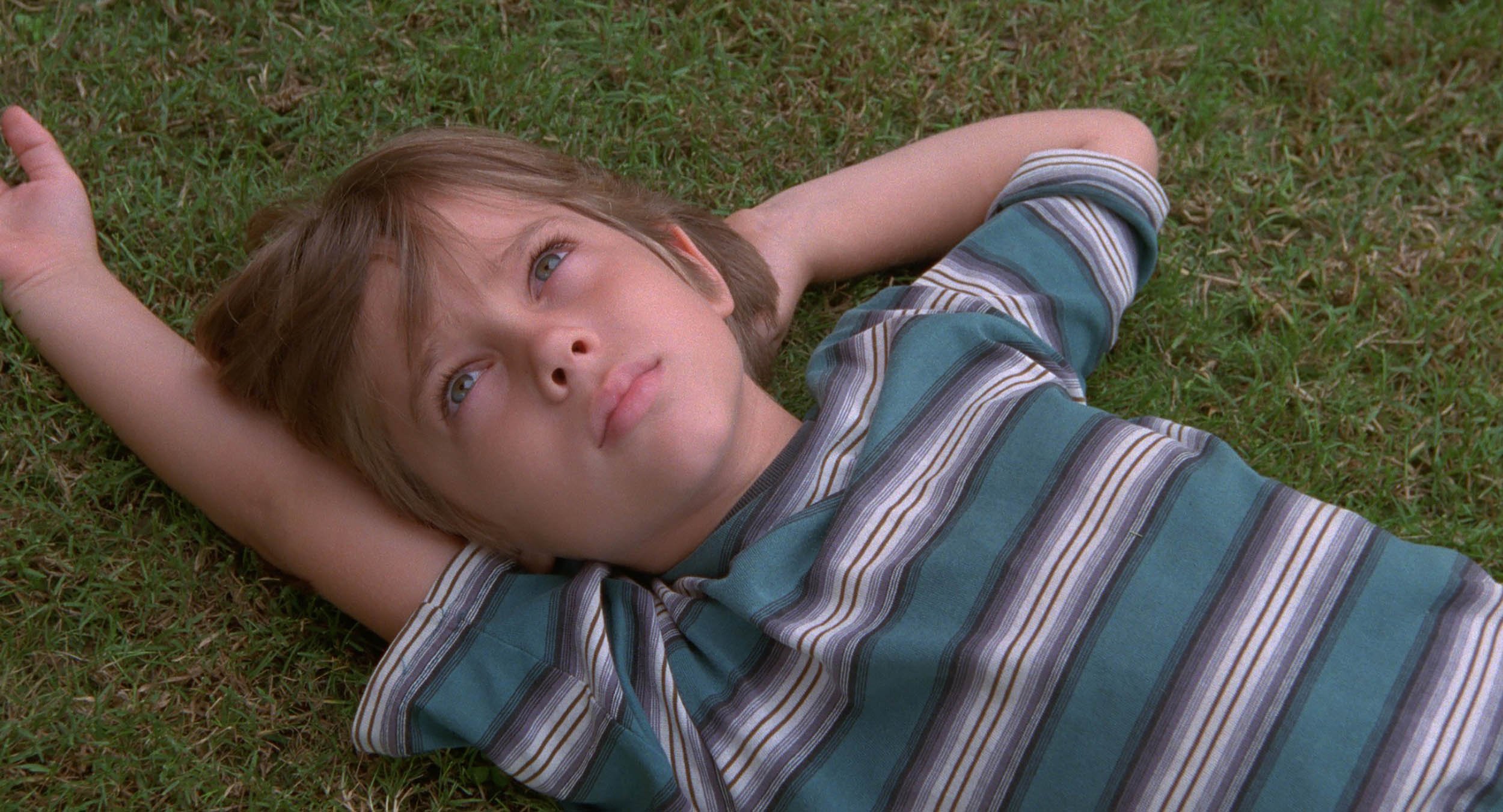 Richard Linklater's new film is titled Boyhood, but it could have just as easily been called Girlhood or Fatherhood or even Motherhood. Filmed over 12 years, it traces the development of Mason Evans (Ellar Coltrane), a pensive boy growing up in a series of central and south Texas towns. The story—of parents struggling to raise children in a wondrous, conflict-ridden world, and the young ones grappling with forging their identity in it—is a universal one.
The bildungsroman is a common trope in literature, and the coming-of-age story is not unique to film. But Mason's growth is not scripted; he grows up before our eyes in real time. Boyhood was filmed over two weeks every year for 12 years, tracing the actor's life from the age of 6 until 18, when his character drives off to college. Coltrane's development as both a human being and an actor makes Boyhood less a capital-F film and more like spending hours thumbing through old photo albums in the basement, marveling at the memories materializing from the stills.
The boy moves constantly with his mother Olivia (Patricia Arquette) and older sister Samantha (Lorelei Linklater, the director's daughter), from a small town in Texas to Houston and then San Marcos, often to escape the trail of violence from Olivia's various alcoholic husbands. He weaves through cul-de-sacs with friends on bikes and stares at his family as a teenager, aching for a sliver of understanding that isn't there. The poignancy of his nomadic childhood is rooted in Linklater's obsessive attention to detail, like the sound of cicadas humming in trees or a joyous afternoon rolling down the big hill at Houston's Hermann Park.
Mason possesses a rare clairvoyance for a young man. He sees things that others don't—he is the one who overhears many of his parents' fights, and teachers instruct him to stop daydreaming in class. Later on, he pours himself into photography, often locking himself in his high school's darkroom, where he finds the ability to craft his own perspective and, in turn, his cynical worldview.
The introverted boy (and actor) is the quietly radiant star of Boyhood, but Arquette's and Ethan Hawke's emotive roles as his parents both instigate and assuage the conflict that inevitably shapes their son. Arquette's and Hawke's characters are fiercely dedicated to their children, but are just as vulnerable as the kids are, especially at the beginning of the film. We see them evolve too: Olivia moves from struggling to pay the bills to becoming a successful college psychology professor, while amateur musician Mason Sr. (Hawke) quits making excuses and becomes a dedicated father with a positive influence on both Mason and Samantha.
The passage of time is fascinating in Boyhood. Olivia's third husband mentions being sent home from Iraq after 9/11, while a scene depicts Mason, with wizard cape and taped-bridge glasses, excitedly awaiting the midnight release of Harry Potter and the Half-Blood Prince at a bookstore. The music flits from punchy (the Hives) to moody (Aaliyah) to Arcade Fire's The Suburbs, a conceptual record about the turmoil of growing up in the woodsy Houston suburbs. Yet time is a flighty character in the film. You blink and there Mason is—slightly older, increasingly hell-bent on understanding the world around him and, by association, himself.
Linklater's films focus on folding and unfolding lives in lethargic Texas. He is less focused on riding out a riveting plot than he is with obsessing over a perfect milieu. Linklater's previous films, especially Waking Life and Slacker, were driven by dreamy characters coming to understand themselves through philosophical interactions with others, often other lonely people.
Early on in the film, Mason sadly tells his father, just as they're about to go to sleep, "There's no real magic in the world, is there?" Mason Sr., a part-time cynic, struggles to answer in a way that is truthful but not devastating. Mason's question burns with the viewer, especially given a hopeless week of trying world tragedies. Yet if only for a few hours on a Saturday night, Boyhood is proof that a strange magic can still bloom amidst the tragedy that buffets human life.