Texas Prepares for Its First Execution of 2016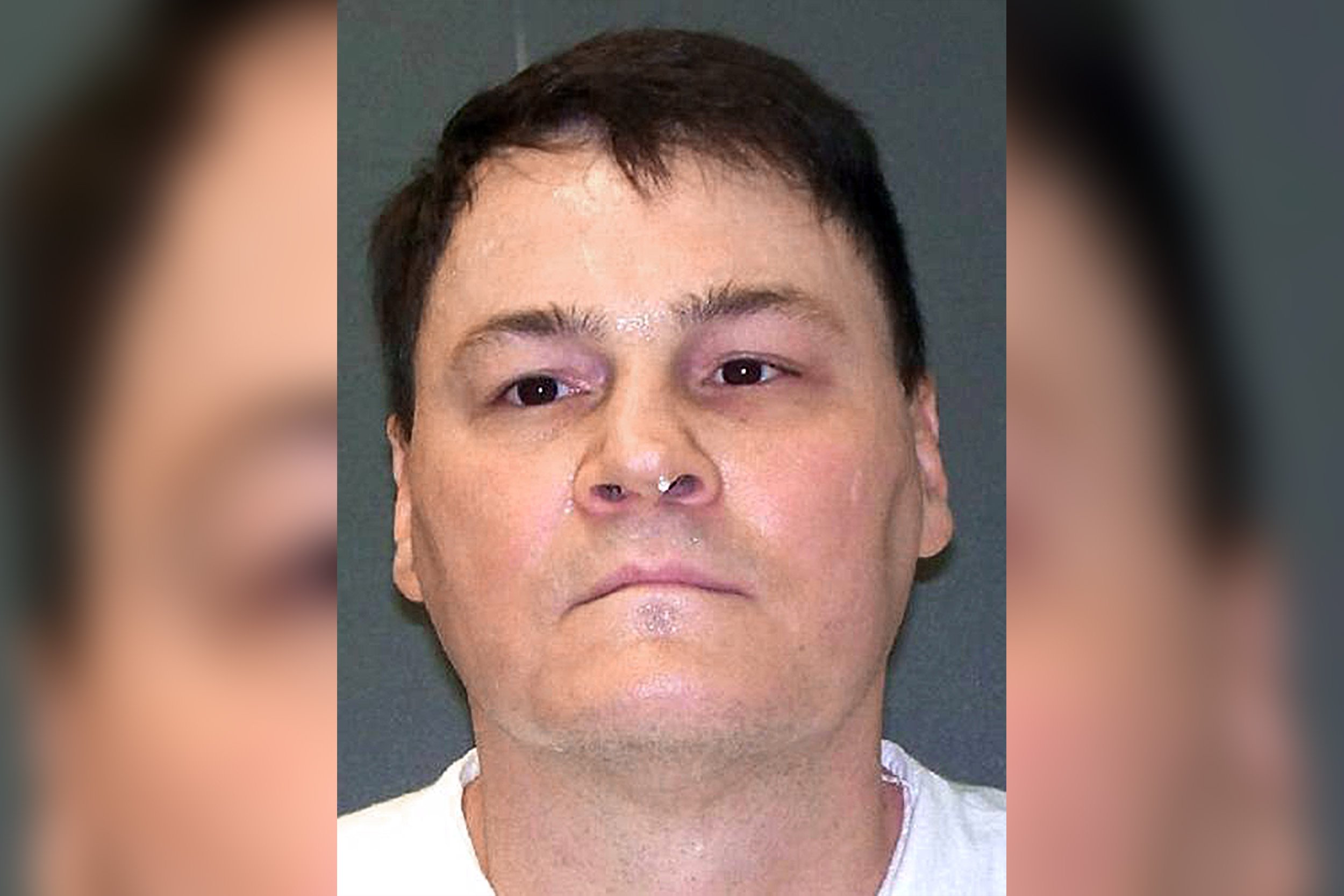 In a contested case beset with a number of appeals and that has garnered attention as far as the Vatican, Texas is scheduled to carry out its first, and the nation's second, execution of 2016 on Wednesday evening.
Richard Masterson, 43, is set to be executed at 6 p.m. CT by lethal injection for the January 2001 strangulation murder of professional female impersonator, Darin Honeycutt.
In his recent death row interview, Masterson claimed he met Honeycutt, who went by the stage name of Brandi Houston, at a bar in Montrose, Texas, and later went home with him. Masterson claims that as the two were having sex, Honeycutt asked him to apply pressure to his neck to enhance the experience. Honeycutt later fell from the bed and was reportedly unresponsive, according to Masterson. Figuring the man was dead, Masterson says he fled the apartment, taking Honeycutt's car with him, which he later dumped in Emerson, Georgia, on his way to Florida.
Police caught up with Masterson in Florida more than a week later, and on the escorted trip back to Texas, he allegedly confessed his crimes to police. While Masterson now says he "accepts responsibility" for his actions, according to the Houston Chronicle, he says that he never confessed to murder.
On Monday, the Texas Court of Criminal Appeals rejected a petition from Masterson's legal team, which argued that medical examiner Paul Shrode incorrectly interpreted the results of Honeycutt's autopsy in his testimony. The petition claims that Masterson's confession swayed Shrode's medical conclusion, as the autopsy wasn't completed until after he had confessed. His confession also came while he was severely depressed and experiencing drug withdrawals, the petition claims.
"Paul Shrode lied on his job application to the Harris county Medical Examiner's Office, botched multiple capital-murder autopsies, and misclassified the autopsy in Mr. Masterson's case," the petition states. "The decedent's death was not a homicide at all. He died of a heart attack caused by a pre-existing severe coronary disease."
This isn't the first time Shrode has faced such an accusation. In 2010, then-Ohio Governor Ted Strickland granted clemency to death row inmate Richard Nields, reducing his death sentence to life without parole for the 1997 murder of his girlfriend. The Ohio parole board had recommended the governor do so because Shrode, who was still in training at the time, provided testimony deemed problematic.
Shrode had testified that the victim's bruising proved that Nields strangled the victim, but another doctor later testified that there was no scientific evidence to back that claim. As Strickland commuted Nields's death sentence, Shrode was fired from his then-job as chief El Paso County Medical Examiner after officials found that he had falsified information on his résumé. Before going to El Paso, Texas, Shrode worked as deputy medical examiner in Harris County, Texas.
"It seems like primarily [Shrode] reached his medical conclusion [based] on Richard's confession and then got some anecdotal evidence to back it up," Gregory Gardner, Masterson's Washington-based attorney, told The Intercept. "[He] missed some very basic medical principles in this autopsy—and [in] other ones too."
Masterson Texas-based attorney Patrick McCann has filed two additional petitions. One challenges the constitutionality of Texas law, which protects the identity of those who make the components of the state's lethal injection cocktail. The other claims that a judge misstepped and wronged Masterson by failing to tell jurors that they could have convicted him of a lesser offense than felony murder.
Gardner is preparing an appeal to the U.S. 5th Circuit Court of Appeals, as well as the U.S. Supreme Court, and also filed a plea of clemency with the Texas Board of Pardons and Paroles.
"Richard is not a monster. He is not a sociopath. He is not even a murderer," Gardner wrote. "The governor is the last line of defense to stop the execution of an innocent, severely mentally ill man." On Friday, Texas's Board of Pardons and paroles denied the application.
But Masterson's case has gained the attention of the Vatican and Pope Francis. Vienna's Cardinal Christoph Schoenborn told Vatican reporters on Monday that he has been in close touch with Masterson, and that Pope Francis, who has reinforced teachings that capital punishment is unjustified, is following the case.
"Richard has been waiting 12 years for his execution," Schoenborn said. "It is frightening."
Masterson told the Chronicle last week that he is feeling "pretty good."
"I'm ready to find out the outcome one way or the other. It's been a long road." And if the appeals fail, he added, "I won't have tears dripping down my chest. I'll hold my head up and take it like a man." With 13 lethal injections in 2015 out of 28 nationwide, Texas carries out more executions than any other state.