Richard Nixon Was Very Fascinated by Panda Sex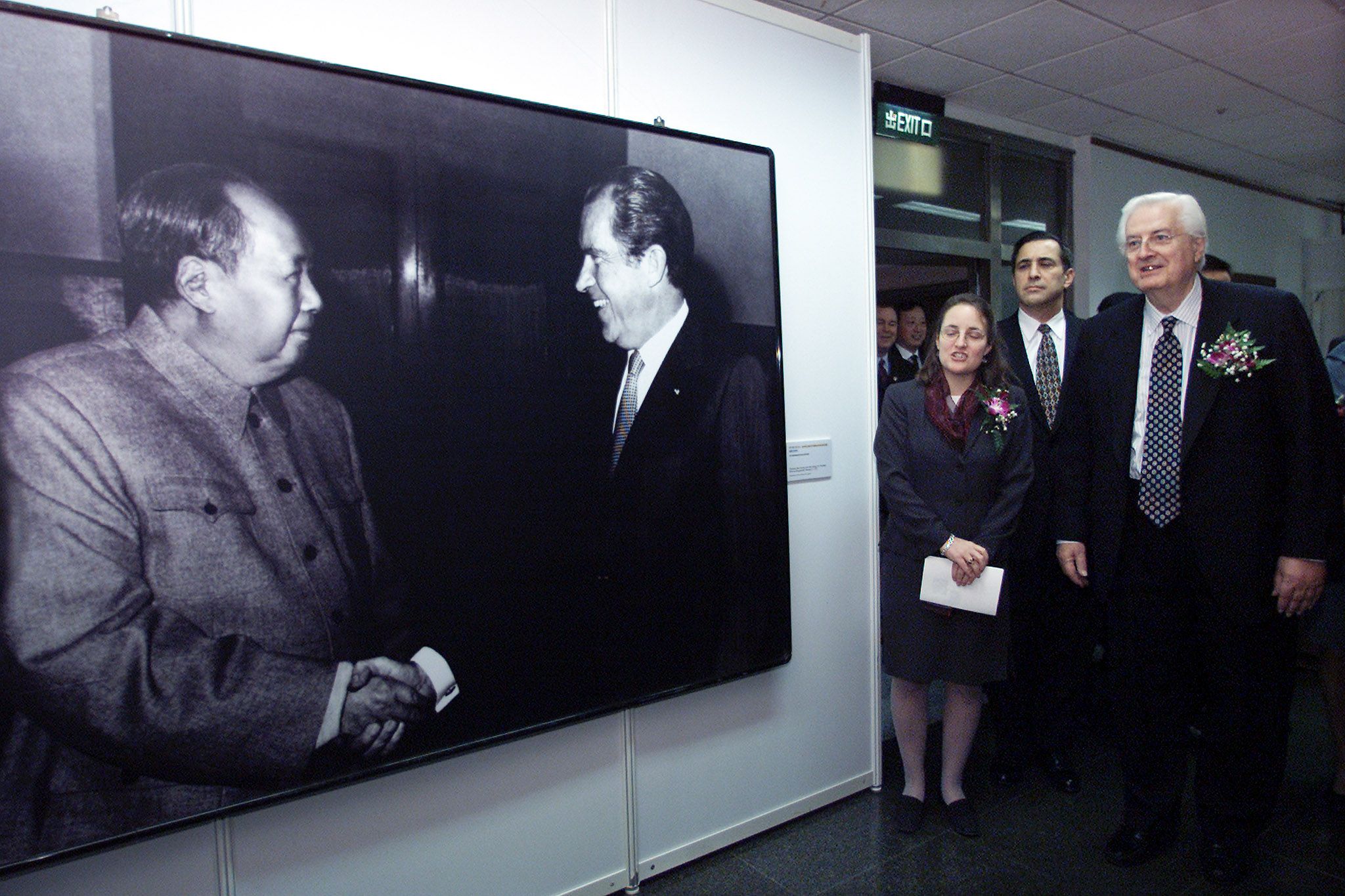 Earlier this month, we learned about Warren G. Harding's secret erotic letter-writing career. Now we're struck with another sultry Oval Office revelation: Richard Nixon was apparently very intrigued by panda sex.
That's according to The Nixon Tapes: 1971-1972, a new book by historians Douglas Brinkley and Luke A. Nichter, who have been kind enough to transcribe their juiciest find on The Washington Post's PostEverything blog.
The context is Nixon's 1972 trip to Beijing, on which first lady Pat Nixon was reportedly charmed by some Chinese pandas—so much so that then-Chinese Premier Zhou Enlai gifted the United States with two of them, named Ling-Ling and Hsing-Hsing. In this March 13, 1972 phone conversation, the president gives Washington Star editor Crosby Noyes a tip: The pandas would be sent to the National Zoo in Washington, D.C.
But first, there was the question of their mating abilities. Here are Nixon's concerns, directly transcribed from the phone conversation:
Nixon: The problem with, uh—The problem, however, with pandas is that they don't know how to mate. The only way they learn how is to watch other pandas mate. You see?
Noyes: [laughs]
Nixon: And, so they're keeping them there a little while—these are younger ones—
Noyes: I see.
Nixon: —to sort of learn, you know, how it's done.
Noyes: Sure, learn the ropes—
Nixon: Now, if they don't learn it they'll get over here and nothing will happen, so I just thought you should just have your best reporter out there to see whether these pandas—
Noyes: Well, we certainly will—
Here's the full panda conversation, via The Washington Post: