GOP State Representative Votes Against Ensuring Free Menstrual Products in Prison: It's Not 'A Country Club'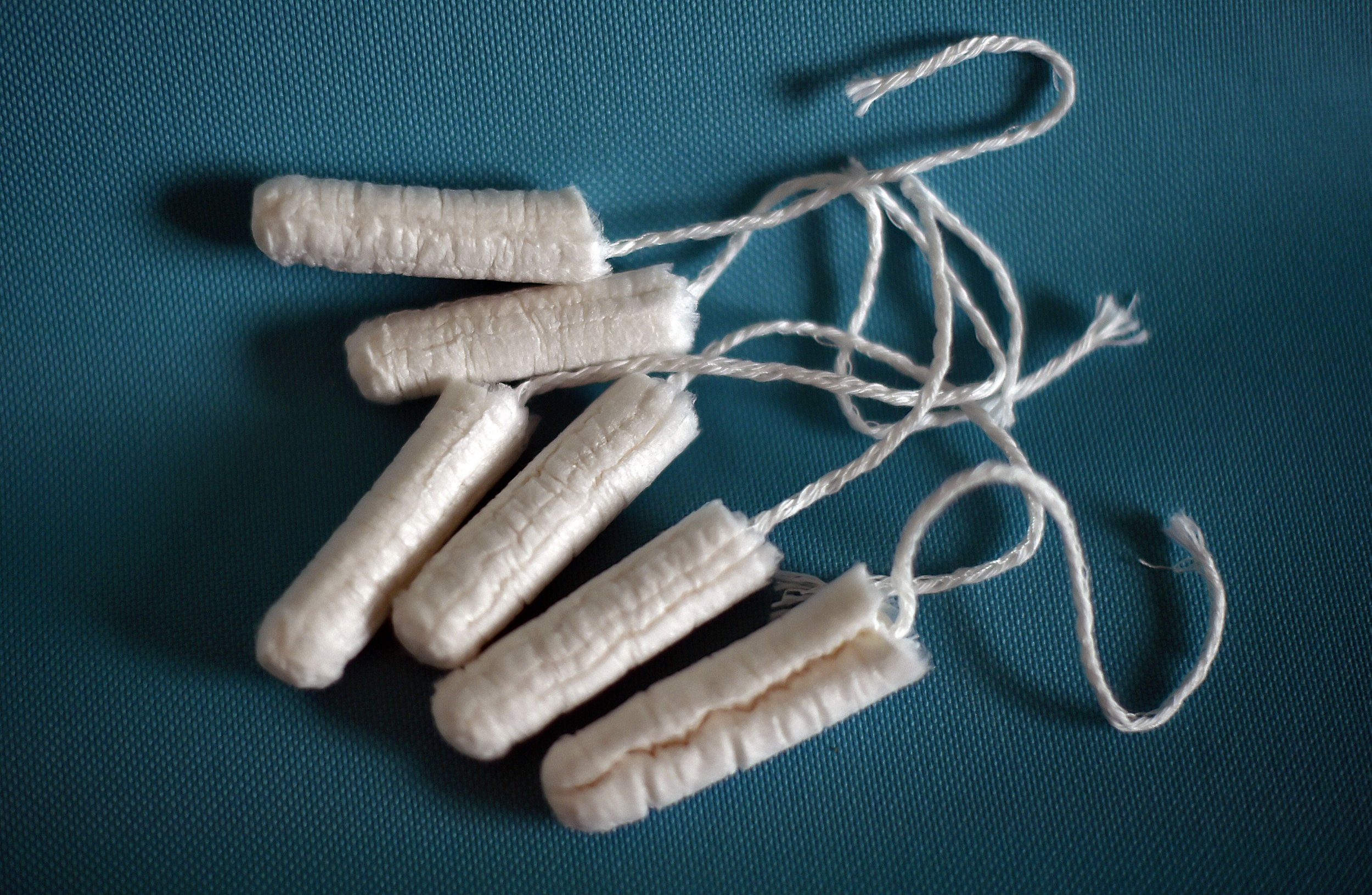 Guaranteed access to free menstrual hygiene products risked turning prisons into country clubs, a state representative from Maine suggested on Friday.
Republican lawmaker Richard Pickett of Dixfield made the comment at a hearing on a bill to make having free tampons, sanitary pads and menstrual cups a right for the state's female prisoners, local journalist Alex Acquisto initially tweeted. By Monday, the news had spread to The Maine Beacon.
"Quite frankly, and I don't mean this in any disrespect, the jail system and the correctional system was never meant to be a country club," Pickett said during a hearing for bill LD 628, reported Acquisto, who works for The Bangor Daily News. "They have a right to have these, and they have them. If that wasn't the case, then I would be supporting the motion, but they do," Pickett said.
The new Maine bill—which state representatives voted 6-4 to advance on Friday—calls for free and comprehensive access to menstrual products such as tampons, sanitary pads and menstrual cups. Pickett voted against the bill.
Supporters of the bill argued at the hearing that incarcerated women often don't have adequate access to menstrual products.
Whitney Parrish, director of policy and program for the Maine Women's Lobby, said women were given a limited supply of often low-quality menstrual products. "When you run out, you're out," she said, according to The Beacon. "You may have no money to go to the commissary, and if you do, you may have to weigh that purchase against other necessities, like making phone calls to your children or attorney.
"You are forced to make the impossible decision of constructing your own menstrual products, using anything from clothing or notebook paper in place of a tampon," said Parrish.
A spokesperson for Pickett told Newsweek that menstrual products were "readily available" free of charge in prisons and the representative did not see the need to turn existing prison practice into law.
Some social media users expressed outrage over Pickett's "country club" comparison. "I'm...tired of these old, white, male Republicans. Why the fuck would anyone vote for this POS?" tweeted user Cathleen Burke.
Others mocked the state lawmaker's remarks. "So I guess the toilets will go next! If he has no understanding that this is a basic need—vote his ass out," said Pamela Taylor.
"Everyday, when I open my bathroom closet and observe my stash of tampons and maxi pads, I think, 'it's just like a country club in here,'" wrote Lilyhank13.
Pickett, a retired police chief, first ran for office in 2014. At the time, he said he would always fight for the needs of his district, state and country, The Sun Journal reported at the time.
Last year's criminal justice reform bill, the First Step Act, called for the free and adequate provision of sanitary pads and tampons in federal prisons. But for women serving time in state and local facilities—the vast majority of female prisoners—regulations and access to menstrual products varies wildly, an editorial in The Portland Press Herald noted Friday.
A lack of adequate provisions, sometimes withheld by correctional officers, led a women at a Maryland prison to make her own supplies from toilet paper. Kimberly Haven went on to develop toxic shock syndrome and had to undergo an emergency hysterectomy after her release, The Associated Press reported at the time.
Some states, including Maryland and Arizona, strengthened rules and changed policies to ensure free access to menstrual products for incarcerated women.
This article has been updated with comment from a spokesperson for Richard Pickett.