Richard Schiff's COVID Warning Following Recovery: 'It Wants To Stop You From Breathing'
Richard Schiff issued a stark warning about COVID-19 after The Good Doctor actor was hospitalized with the virus this month.
The actor told MSNBC's Lawrence O'Donnell that coronavirus "wants to beat you," in a sobering recount of his experience where he was required to go on oxygen to help his breathing.
"It gets into your system and it feels like wherever you think you can get a breath in, it's going to go there—and that's where the cough is going to go," he said. "It wants to stop you from breathing."
Schiff and his wife Sheila Kelley tested positive for COVID-19 on Election Day, November. While his wife's condition was mild, Schiff was admitted to Vancouver General Hospital with serious symptoms.
In a November 10 post, the actor who is perhaps best known for starring in The West Wing, tweeted: "On Election Day I tested positive for Covid-19. This has been the most bizarre week of our lives. @thesheilakelley is also positive. This is tough. We are determined to find a way to health again. We root for everyone out there who are struggling with this thing. Love from here."
This was followed by a November 13 update from Kelley reading: "Covid update. Richard is definitely slammed a bit harder than me or @schiffboat Gus [Schiff and Kelley's son] and I are having a better day than yesterday. @Richard_Schiff had a better day yesterday. Please send lots of prayers."
After responding positively to anti-viral drug remdesivir and steroids, Schiff was released from hospital on November 19 and he praised the staff for the care he received in hospital in Canada.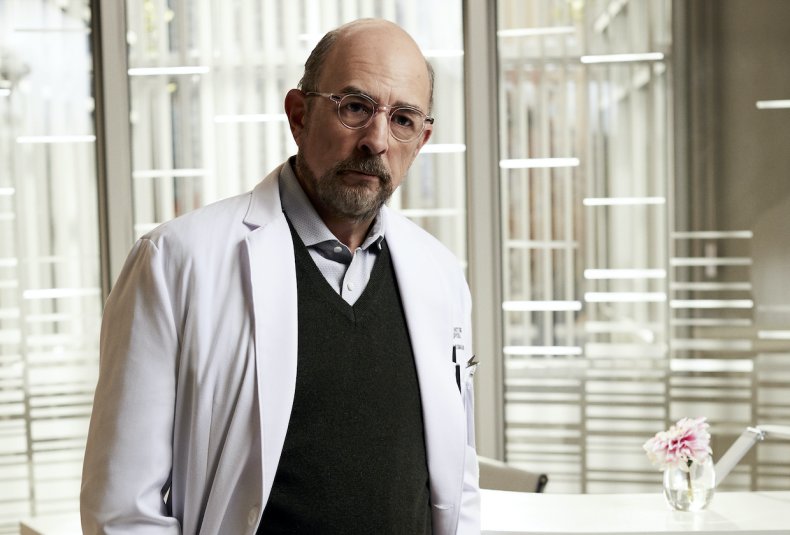 "Big thank you to Vancouver General. Yes, socialized medicine. Doc Charlie Shaw, Nurses Mako, Jacqueline et. al. Efficient, caring and effective," he tweeted.
However, despite his recovery, Schiff explained Wednesday night that he is not out of the woods yet.
"It's scarier than you've read, and it's scarier than you've heard," he warned. "There's something binary about this COVID-19 thing."
Schiff said it felt like the virus was stopping him from breathing for 13 days until he finally went to the hospital.
He also explained that he had taken the strictest precautions yet he still managed to contract the virus, adding that he did not catch coronavirus from working on set.
"No one that I know is more vigilant," he said. "I kept my family from going out, we all learned how to cook for months and months and months.
"We did go back to work in Vancouver and I was very much a part of setting the protocols for production."
Schiff emphasised the seriousness of the illness saying that while some cases are milder, his was incredibly tough to cope with.
"I can't stress enough that while some people are very lucky to get a light viral load, and skip through this thing like some younger people and athletes, those of us that are normal, this thing will debilitate you.
"All of my energy is gone, my strength is gone, my muscles have atrophied. Even sheila who had a milder case is still fighting to get some normal energy."