Richard Sherman: 'I Don't Really Have a Relationship' with Former Teammate Russell Wilson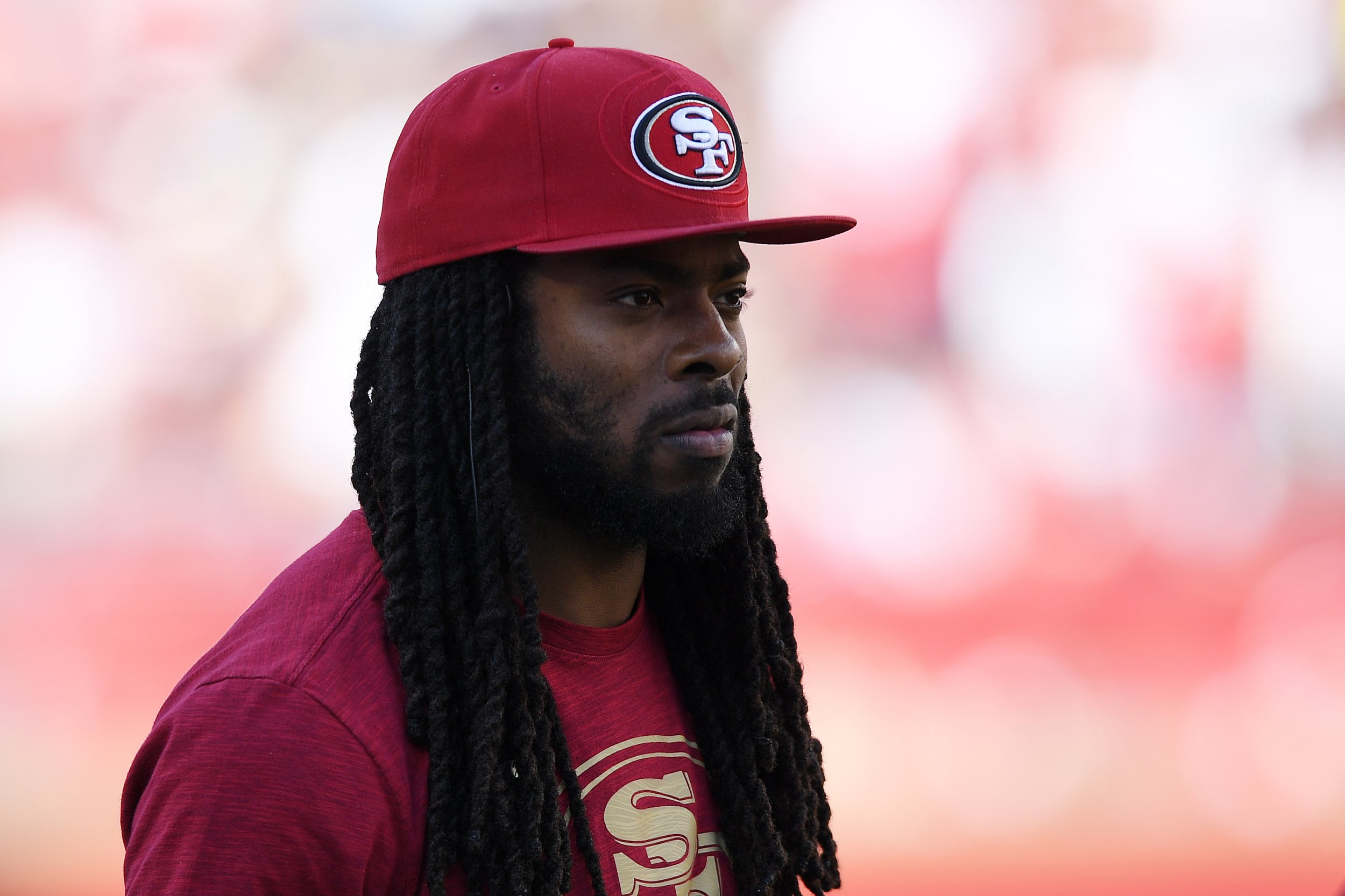 San Francisco 49ers cornerback Richard Sherman said he doesn't "really have a relationship" with former Seattle Seahawks teammate Russell Wilson ahead of their matchup on Sunday at CenturyLink Field.
Sherman, who was drafted by Seattle in 2011, spent his entire career with the Seahawks before signing with the 49ers this past offseason. Six of those seasons included playing alongside Wilson -- who has been the team's starting quarterback since his rookie season in 2012 -- which included a Super Bowl championship in 2013, back-to-back NFC Championships in 2013 and 2014 and three NFC West Division titles in 2013, 2014 and 2016.
"I don't really have a relationship with Russell," Sherman said via ESPN. "We were teammates. We played through a very special time for the franchise."
Sherman's comments came moments after critiquing his former teammate's erratic play when a reporter asked if he knew what Wilson was capable of in terms of making plays while scrambling out of the pocket.
"Yeah, I've also seen him throw five picks in the game, so you see what he's capable of on both sides of it," he said. "You understand that he can be defended, so you go out there and give it your best shot."
Sherman was likely referencing the quarterback's five-interception performance during a 38-10 loss to the Green Bay Packers on Dec. 11, 2016.
Wilson, however, was much more complimentary of his former teammate, claiming Sherman was "as good as it gets at corner" and said he has a lot of respect for him and the way he plays the game.
"He's going to be a Hall of Fame corner," Wilson said. "He's a guy that meant so much to our football team when he was here. Just how many plays he made. ... He was always able to teach the younger guys as well.
"And so, to be able to go up against him in practice every day helped my career and just helped my understanding of the game and just confidence in everything else going against one of the best corners. ... So I'm grateful for that."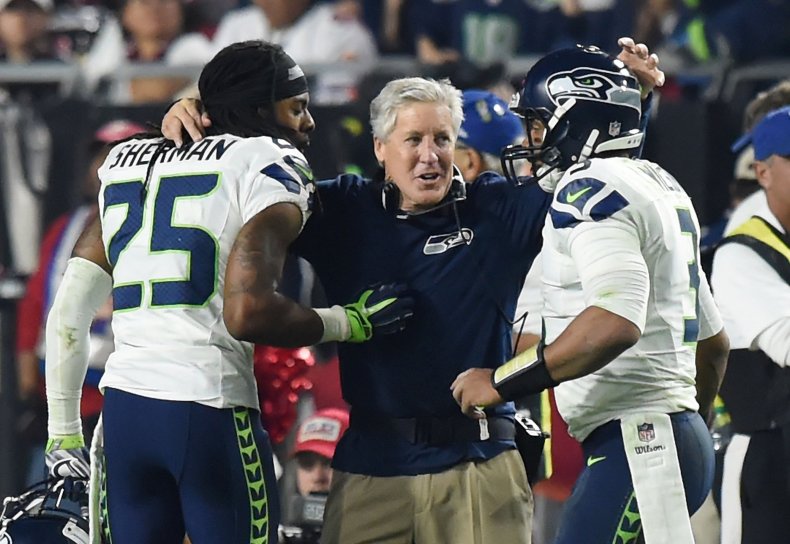 Earlier this year, Sports Illustrated reported that Sherman and several other Seahawks players resented the apparent preferential treatment Wilson received from head coach Pete Carroll. The article stemmed from a 2017 ESPN report claiming there was a growing rift between the quarterback and several defensive players following Seattle's Super Bowl loss to New England after the 2014 season.
Sherman declined to comment on the matter, but acknowledged what he felt at the time of the loss.
"Everything I've had to say about him and that whole situation, I've already said," Sherman said. "It was a good time for the team. It was a good time for the organization. They didn't handle some things like I felt like they should have, other guys felt like they should have."
Sunday will be Sherman's first matchup against his former team with the second coming two weeks later at San Francisco.