Richard Sherman Is the Perfect Man to Defend His 49ers Contract—He Negotiated It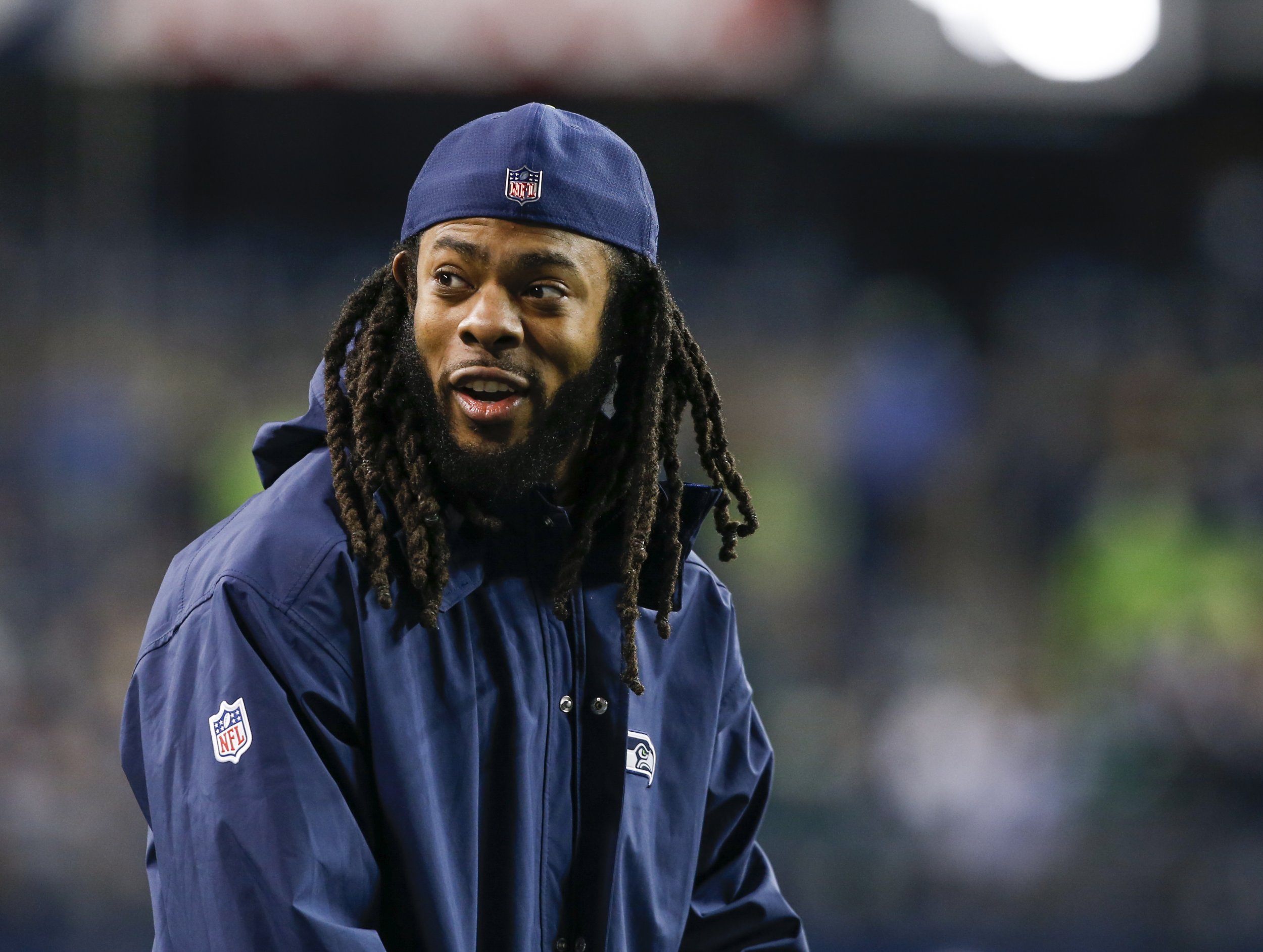 Richard Sherman is something of a novelty in U.S. sports. In a world where players get routinely criticized for allowing agents to command eye-watering amounts of money from their franchises, he was accused of signing a deal that was too team friendly.
The four-time Pro Bowl cornerback signed a three-year deal with the San Francisco 49ers on March 10, just a day after the Seahawks opted to bring his six-year stay in Seattle to an end and cut him.
Sherman's deal with the 49ers was immediately earmarked as controversial as while it is worth up to $39 million, only $3 million of it is guaranteed.
Sherman's impact on the 49ers will largely depend on whether he can return to full fitness. The former Seahawk underwent surgery after tearing his Achilles in 2017 and has recently gone under the knife to address an issue in his other Achilles.
Sherman's injury issues were the factor behind the Seahawks' decision to part ways with him, but he believes his recovery is ahead of schedule.
Writing for The Players' Tribune on Tuesday, Sherman explained that he believes he will be back on the field in May or June and will be ready in time for training camp. Should he stick to the timetable, he would be able to secure the $2 million roster bonus which is contingent to him passing a fitness test before November 11.
For that reason, the former Stanford student is banking on a total of $5 million guaranteed—he received a $3 million signing bonus—while the final year of his deal with Seattle guaranteed him a grand total of zero dollars.
"The biggest misconception is that it's a bad deal," he told reporters during a media briefing on Tuesday, as reported by NFL.com.
"If you're comparing it to my last deal in Seattle, I had no money guaranteed, so if I'm basing it off just going off my last year in Seattle, and you compare it to it, I got no money guaranteed. I'm going into Seattle coming off a ruptured Achilles, what security do I have there?
"With this deal, I get $5 million guaranteed, which is half my other contract. I get the ability to make more than I could've done whether I played at an All-Pro level or not in Seattle. And that's really all that I wanted."
Sherman has also been criticized for signing a deal which includes unlikely incentive targets and gives the 49ers the chance to pull out of it, if he doesn't perform to the standards outlined in the deal. The fact the 29-year-old negotiated the contract himself without the help of an agent did not help his cause either, but the California native appears to be perfectly comfortable with his decision.
"I think that a lot of times in our league there are players that have the ability to do that and have the ability to structure their own deals and really take advantage of just being in control of their own destiny," he was quoted as saying by ESPN.
"There are great agents in our game that take care of our players, make sure our players are ready for life after football, their finances, whatever the case may be. And then there are some agents who negotiate a deal in 2006 and don't talk to their client again until 2010, and that's the thing we're trying to avoid and I'm trying to avoid. I didn't feel like I needed an agent."
Sherman said he did not take the decision lightly and before sitting down with the 49ers he read through copies of past contracts in the NFLPA database and sought help from the union to study the language and structure of contracts.
San Francisco's new cornerback expects a number of players to follow his example, after revealing he heard from "a lot" of his NFL colleagues who are intent on negotiating their own deals.
"I think it goes back to just educating our players in general on their own finances and being in control of your own life," he added. "I think more of our players are."